Overview
This project aims to make irrigation in Mozambique, Tanzania and Zimbabwe more productive to enhance food security.
Irrigation in sub-Saharan Africa has been inadequate, due to weak water governance institutions, weak market integration, and degradation and abandonment of irrigated land. Despite this, government schemes and individual smallholder farmers are expanding irrigation. Participating farms will monitor water applied; soil water, nitrate and salt; water tables and groundwater depth, to identify how to improve water use.
The project will establish 'Innovation Platforms', comprising farmers, political representatives and players across the market value chain, to identify institutional and market constraints and to stimulate opportunities for change. The project will document options for improving water productivity and sustainability, methodology related to innovation platforms and adaptive learning, and policy options for improving water governance.
Learn more at the project website
Expected Outcomes
To enable plant breeders to develop more high performing varieties that meet customer requirements and market demand
To build capacity within plant breeding programs on demand-led plant variety design
To provide evidence to support the development of new policies investments in plant breeding that will generate more high performing varieties to meet emerging market demands, with emphasis on Africa.
---
Summary of outcomes to date
2021–22
The purpose of the Demand led Breeding (DLB) program is to contribute to the transformation of African agriculture by enabling small scale farmers to participate in local and regional markets, by increasing the availability and adoption of high performing plant varieties that meet market demands and are resilient to the challenges of climate change and extreme weather events. The intended research outcome is that plant breeders in Africa will adopt more demand-led approaches to plant breeding to respond to the preferences of farmers, consumers, and others along the value chain, and the need to develop more climate resilient varieties. The DLB program is supported by an Alliance for Food Security, formed in 2014 by the Australian Centre for International Agricultural Research (ACIAR), the Crawford Fund and the Syngenta Foundation for Sustainable Agriculture (SFSA), Switzerland. The project is managed by the University of Queensland, on behalf of its co-sponsors and partners in Africa.
For news on project activities and access to educational resource materials and professional development opportunities visit demandledbreeding.org.
Map
Image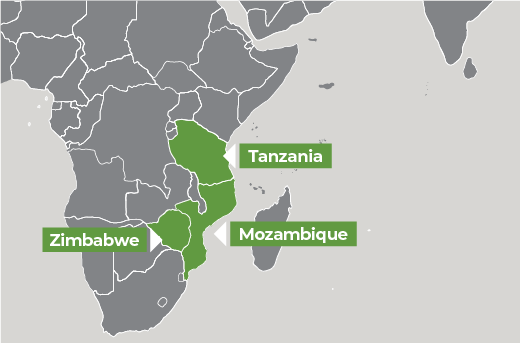 Key partners
African Centre for Crop Improvement
Alliance for a Green Revolution in Africa
Association for Strengthening Agricultural Research in Eastern and Central Africa
Biosciences eastern and central Africa
Crawford Fund
Forum for Agricultural Research in Africa
International Livestock Research Institute
Pan Africa Bean Research Alliance
Regional Universities Forum for Capacity Building in Agriculture
Syngenta Foundation for Sustainable Agriculture (SFSA)
The University of Queensland
University of Ghanna
University of Nairobi
West Africa Centre for Crop Improvement (WACCI)
West and Central African Council for Agricultural Research and Development