Overview
This project aimed to determine the key pests and pathogens of A. decurrens through plantation and nursery surveys; identify and monitor pest distribution; t

est the efficacy of integrated pest management (IPM) options including genetic, cultural biological, and chemical solutions in small-scale nursery and plantation trials.
A range of emerging pests and pathogens have been reported on Acacia decurrens in nurseries and plantations in Ethiopia, which until recently had been free from pest pressure. These pests, their distribution, damage impact, sound long-term and sustainable pest management solutions, remained unidentified.
Acacia decurrens is widely used for afforestation and reforestation for wood biomass production and ecosystem services, especially soil rehabilitation and water conservation. Its dual purpose means that it is a significant species for ecological health and provides food security for local communities. This tree is an introduced species native to Australia and which has experienced a long honeymoon period free from pests and diseases. The productivity of A. decurrens has been under threat from severe pest pressure in the nursery and the field.
Project outcomes
Identifying and developing a sound understanding of key pests and diseases in Ethiopia.

Mapping pest distributions, and implementing impact assessments.

Determining initial assessments of management options, and developing long-term research trials.

Publishing reports of insect pests and pathogens, and an IPM field trial results.

Technical capacity building in diagnostics, surveillance, and monitoring, enabling local partners to continue assessing distribution data for key pests after the life of the project.   
Map
Image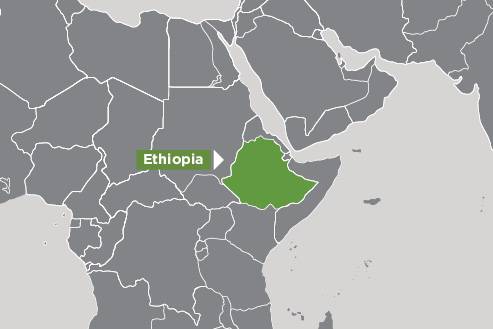 Key partners
Ethiopian Environment and Forest Research Institute
Forestry and Agricultural Biotechnology Institute
Institute for Commercial Forestry Research
University of the Sunshine Coast