Overview
This project aims to improve the capacity of selected vegetable supply chains in the Philippines to deliver vegetables that better meet consumer expectations in terms of quality, food safety, nutritional value and price.
Filipinos have been found to eat 25% less vegetables than what is recommended by the World Health Organisation. The reasons for low consumption of vegetables include availability, affordability and other cultural and dietary factors including the perception of quality and safety of vegetables.
Market expectations are changing in the Philippines, as consumers are increasingly interested in purchasing vegetables that are certified as safe to eat. However, vegetable farmers are not well trained in the appropriate use of pesticides and continue to use unsafe pest control practices involving broad-spectrum and persistent insecticides, resulting in excessive pesticide residues in harvested crops, and exposing farm workers to pesticide poisoning.
A better solution, to be explored and developed by this project, could be a scaled good agricultural practice system which could be readily implemented, linking with the market understand what consumers want and attract a premium price for certified safe-to-eat, high quality vegetables.
Expected project outcomes
Understanding the food safety, regulatory and consumer environment in which vegetable value chains operate.
Developing, testing and refining a staged good agricultural practice protocol to supply consumers with safe vegetables in the Philippines.
Developing and evaluating technologies and capacity to deliver a good agricultural practice protocol in selected vegetable value chains.
Map
Image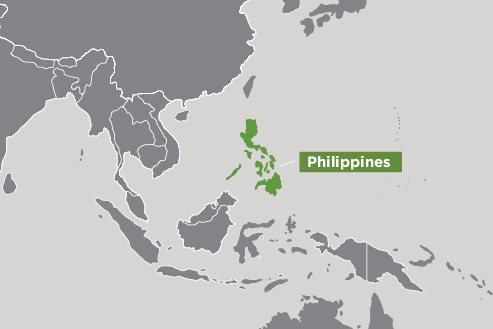 Key partners
Visayas State College of Agriculture, Philippines
NSW Department of Primary Industries, Australia
East West Seed Company Inc, Thailand
Landcare Foundation of the Philippines Inc