Overview
This project is partnering Indonesian and Australian researchers to evaluate monkey to human transmission of malaria parasites across Indonesia, specifically Plasmodium knowlesi.
Little is known about the transmission of P. knowlesi in Indonesia, however in Malaysia changes in agricultural and forestry land use have been linked to increasing numbers of cases of zoonotic malaria (malaria spread between animals and people), particularly affecting farmers and plantation workers.
The two-and-a-half-year multi-disciplinary study will work in three sites in Indonesia (North Sumatra, North Kalimantan and Sabang, Aceh) to develop and validate the best methods to detect P. knowlesi and other malaria parasites in humans, in order to better understand how and where the parasite may be transmitted.
This project is part of the Research for One Health Systems Strengthening Program co-funded with DFAT addressing zoonoses, antimicrobial resistance and systems strengthening within the Asia Pacific.
Project outcomes
Improving detection methods for zoonotic malaria surveillance and use them to define the disease burden.
Evaluating agricultural and land-use factors associated with zoonotic malaria transmission.
Evaluating mosquito vectors transmitting zoonotic malaria and the association with agricultural land-types and practices on their behaviour.
Map
Image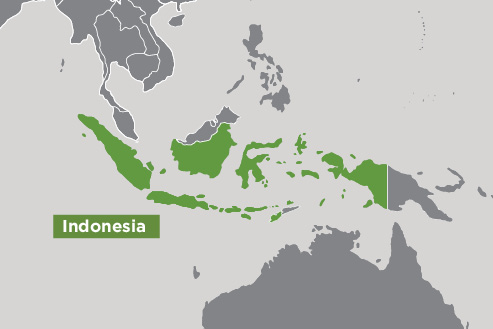 Key partners
Eijkman Institute for Molecular Biology, Indonesia
University of Sumatera Utara, Indonesia
James Cook University, Australia