Overview
This project aims to enhance the integrated management of antimicrobial resistance through existing national structures, resulting in sustainability and improved health outcomes in Fiji.
Antimicrobial resistance (AMR) is recognised as the most urgent emerging threat to human and animal health today. The consequence is the evolution of 'superbugs' that do not respond to standard treatments and therefore cause infections that cannot be treated or contained.
This project is the first attempt in the region to cost AMR control options according to risk frameworks and in doing so aims to generate a greater understanding of the magnitude of AMR in Fiji. This is an example of a One Health approach which has an added benefit of simultaneously strengthening human and animal health systems, saving costs while improving health outcomes.
This project is part of the Research for One Health Systems Strengthening Program co-funded with DFAT addressing zoonoses, antimicrobial resistance and systems strengthening within the Asia Pacific. 
Expected project outcomes
Developing a prototype of an integrated AMR surveillance system in Fiji.
Developing laboratory capacity and appropriate diagnostic technologies for sustainable AMR surveillance and detection.
Developing risk and socio-economic evaluation frameworks for assessing AMR.
Recommending and influencing sustainable AMR management policies at the local, national and regional levels.
Map
Image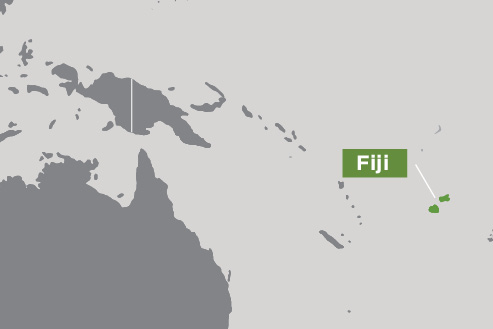 Key partners
CSIRO
Fiji Ministry of Health and Medical Services
Fiji National University
University of South Australia
University of Technology Sydney, Australia