Overview
This project aims to boost household incomes for indigenous smallholder farmers

in the uplands of southern Philippines through the introduction of profitable rubber intercropping systems, sustainable management regimes and capacity building
Agusan del Sur, Southern Philippines is considered the poorest province in the Caraga region as well as one of the poorest in the country. Rubber is the fourth largest crop in the province, but only 50% of the total rubber area planted is productive or tappable. 
Major constraints on rubber production include lack of land suitability information, lack of cost-effective rubber-based cropping systems, inadequate soil and nutrient management, lack of high yield clones of rubber, poor harvesting techniques and lack of technical training and support.
The focus of the project will focus on developing a rubber-based cropping system that sustainably increases smallholder farmers' income via crop diversification and improved nutrient management.
Expected project outcomes
Developing an effective market-oriented rubber-based cropping system for the uplands of Agusan del Sur.
Characterising the key soil constraints and identify the most suitable lands for rubber-based cropping systems in Agusan del Sur.
Developing nutrient diagnostic tools and fertiliser regimes for rubber and companion crops.
Map
Image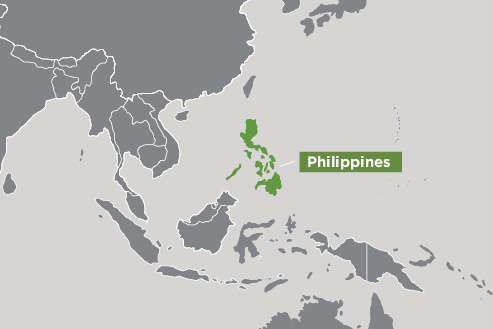 Key partners
Bureau of Soil and Water Management, Philippines
Caraga State University, Philippines
Provincial Government of Agusan del Sur, Philippines
University of Southern Mindanao, Philippines