Overview
This project aims to improve the profitability of lowland, predominantly rice-based farming systems in Cambodia and Laos by conducting research that leads to increased resilience of crop and livestock production through improved forage and fodder production and improved use of water and nutrients.
Despite making steady progress in reducing poverty, Laos remains one of the world's least developed countries, with an estimated one-third of the population (2 million people) living below the poverty line.
Similarly, Cambodia has made considerable progress in raising living standards, but it remains one of the poorest countries in South-East Asia. About one-quarter of its population lives in poverty, of those, 90% live in rural areas.
Agricultural profitability in Laos and Cambodia can be improved through greater intensification and integration of crop and livestock systems.
This research will evaluate limitations to crop and forage productivity and explore the potential to intensify systems through innovations and technological solutions. In addition, the project will identify community-endorsed opportunities for intensification of systems at both the farming system and community scales.
Expected project outcomes
200 farming households benefiting from intensification of livestock in principally cropping-based systems.
Greater resilience in smallholder farming systems and increased profits for smallholder farmers in Laos and Cambodia.
Improved productivity, efficiency and sustainability of fodder production leading to improved gender equity within households and improved livelihoods.
Increased farm income providing higher standards of living, with greater resources directed towards meeting education and health needs.
Increased farm income to provide household needs, reducing the need for off-farm income and family fragmentation and strengthening the social fabric of rural communities.
---
Summary of outcomes to date
2021–22
Despite the challenges of COVID-19, Phase 2 of Forage Options has used existing networks with capable international partners in Cambodia and Laos to continue long-term experiments from the first phase and implement new research activities. This has been aided by communication through weekly zoom meetings.
In Laos, a fertiliser rate and liming experiment was implemented at the NAFRI Livestock Research Center. Preliminary analysis of the results to date indicate it will effectively demonstrate the importance of sustainable K management for highly productive forages and the yield benefits of liming acid sands for forage production. The team has prepared demonstrations of the benefits of improved nutrient management on forage production on smallholder farms in Cambodia and Laos during the 2022 wet season.
Long-term soil moisture monitoring research across landscapes commenced in 2018 and has been maintained in two provinces of Cambodia. Preparations are being made to collate data from this work, and some sites will continue to participate in research into soil management for forage growing.
The project continues to explore socioeconomic barriers to forage production and promotion, with a survey of 120 smallholder farmers in Cambodia conducted to explore the relationship between labour and forage investment and the economic benefit of labour savings created by forage adoption. A forage planting material supply chain study is ongoing, with preliminary 'maps' developed for the supply chains in Kampong Speu and Takeo Provinces, Cambodia. In the coming year, the project will explore potential opportunities for developing these supply chains.
Map
Image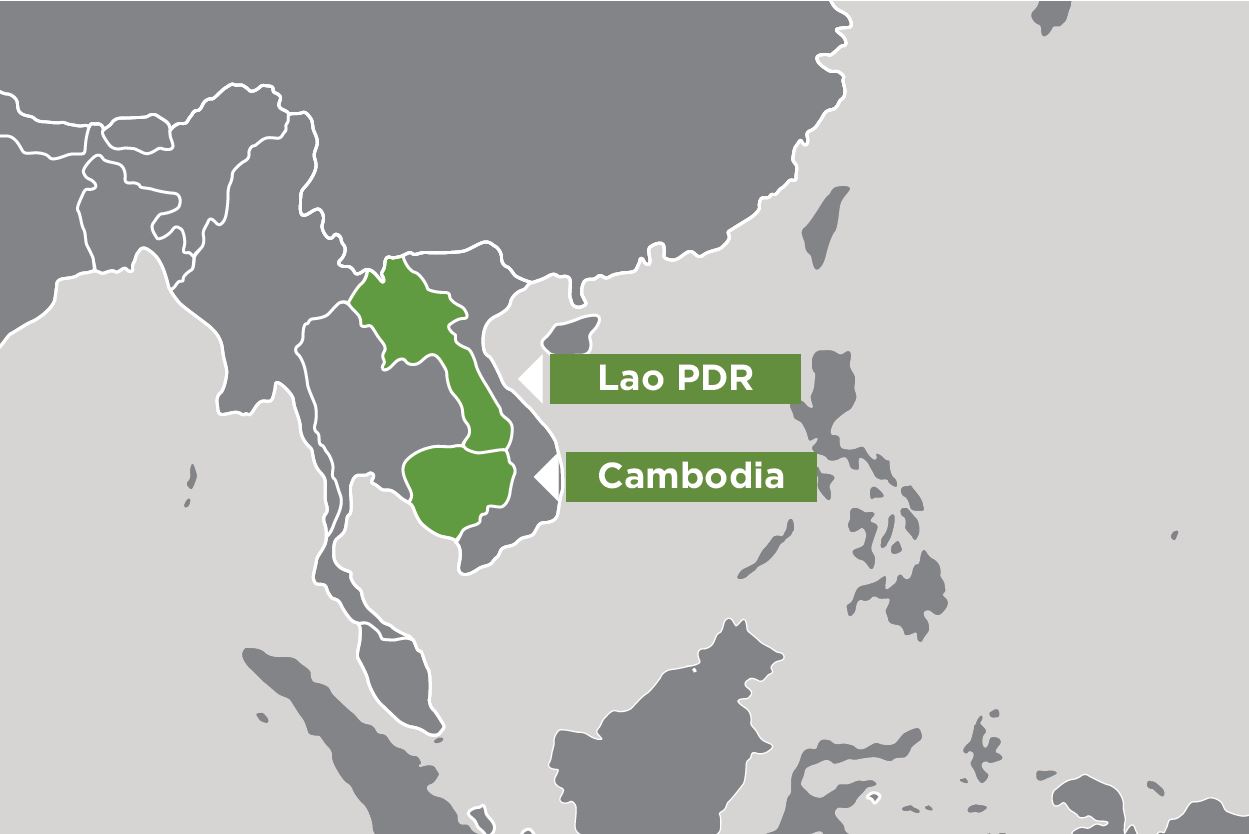 Key partners
Cambodia Agricultural Research and Development Institute
Department of Agricultural Land Management
Murdoch University
National Agriculture and Forestry Research Institute
Provincial Agriculture and Forestry Office
Royal University of Agriculture
University of Adelaide