Overview
This project aims to promote the adoption of improved and diversified maize-based farming systems that reduce soil degradation and improve smallholder livelihoods and economic viability on sloping lands in the northern mountains of Vietnam and Laos.
Smallholder maize cultivation in the northern uplands of Vietnam and Laos is expanding onto sloping lands, a practice characterised by high rates of run-off, soil erosion and nutrient loss that quickly lead to declining soil fertility and maize yields. Many areas become completely unproductive in less than 10 years.
This project aimed to evaluate the development of value chains for maize and complementary crops, forages and livestock to support more diverse and sustainable maize-based farming systems; integrate complementary crops or forages/livestock into more diverse farming systems that can maintain profitability with lower levels of erosion and loss of soil fertility; and develop outreach models and advice for local government policy to support the adoption of more diversified maize-based farming systems on the sloping lands of Vietnam and Laos.
Project outcomes
Identification, adaptation and adoption of diversified and more sustainable farming systems that can maintain or improve profitability.
Greater capacity developed across the two countries in three key domains:
- Capacity of researchers in various fields, including agronomy, value chains and market linkages, practice change, systems thinking and approaches, English language, improved research methodologies and team work.
- Capacity of stakeholders in the private and public sector, including staff of DARDs and PAFOs, government extension personnel and private sector value chain actors, to become agents of change.
- Capacity of researchers in both Vietnam and Laos to share information regionally and participate in cross-border studies.
Map
Image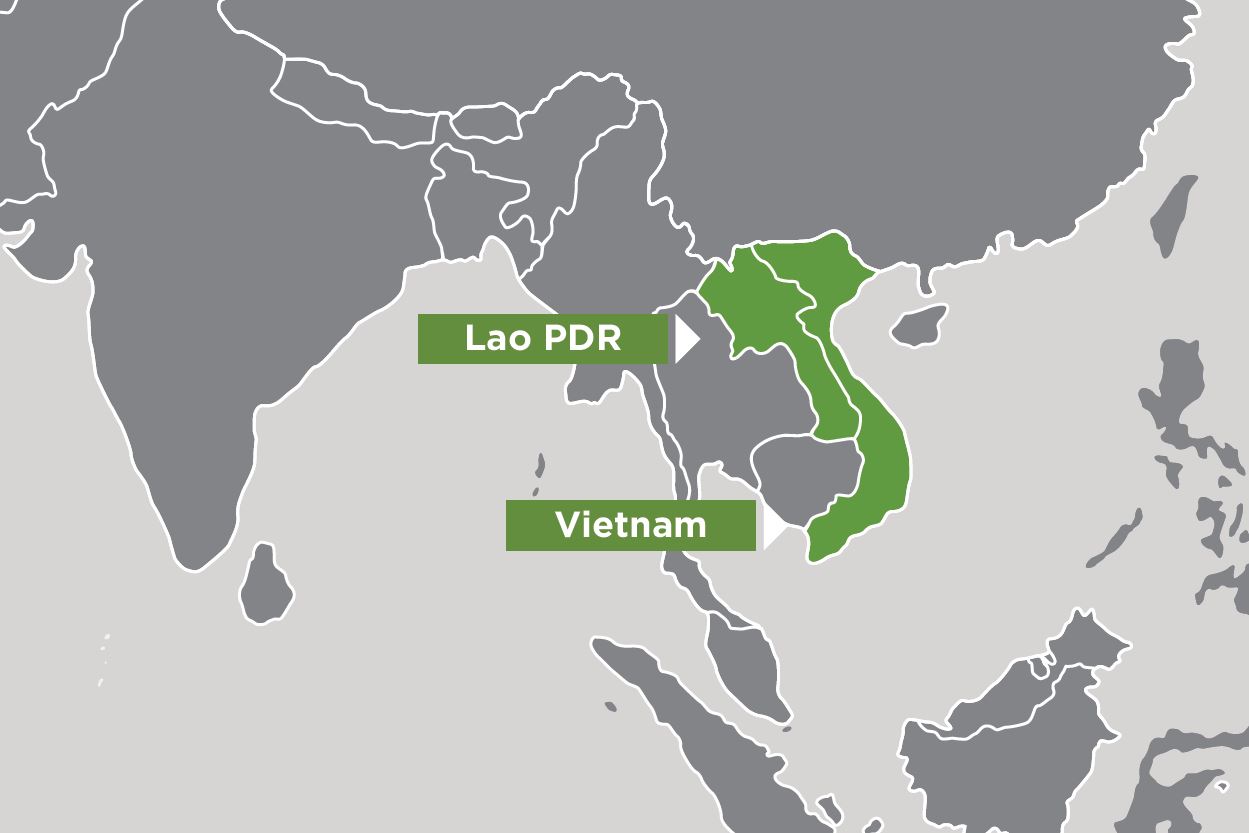 Key partners
Centre international pour la recherche agronomique pour le développement
Department of Agricultural Land Management
International Center for Tropical Agriculture
Northern Mountainous Agriculture and Forestry Science Institute
Queensland Dept of Agriculture & Fisheries
Soil and Fertilizer Research Institute
The University of Queensland