Overview
This project examined ACIAR research projects in relation to the processes of Lao policymaking to identify policy impact and distil the factors that determine the place of evidence-derived recommendations in policy formation and implementation in Laos.
The Government of Lao PDR is increasingly seeking evidence to support policy development.
ACIAR aims to provide this evidence and expects its investments to be relevant to, and influence policy, and to build capability for the translation of scientific, social and economic knowledge into policy for development within its partner countries.
Many ACIAR projects either endeavour to influence policy, or claim to have done so, or both. There is a potential synergy between the ACIAR and Laos claims of using cutting-edge, world-leading research to produce policies that have optimal impacts. Yet, in practice, the relationship between research and policy has not been so clear-cut and there is an identified need for ACIAR projects to adopt research-to-policy approaches that are more effective in the Lao context.
This project is about finding out what the determinants of successful translation from research finding to adopted policy are, and how research activities and outcomes can be most effectively tailored to this decision-making context.
Project outcomes
Understanding the culture of policy making in Laos; the processes, practices and circumstances that facilitate or hinder policy influence emanating from ACIAR commissioned research.
Producing a summary of determinants and experiences to assist researchers working in Laos to better align research to the policy-making environment.
Informing ACIAR of effective pathways and processes for engaging with policy making in Laos.
Map
Image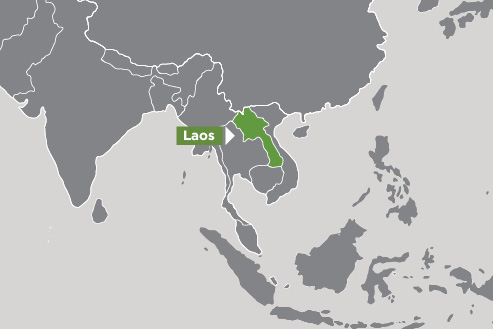 Key partners
Australian National University