Date released
08 September 2022
Healthy soils are the foundation of the food system and play a crucial role in vegetable and crop production. It is estimated that 95% of our food comes from the soil.
More widely, soil also plays a vital role in regulating the climate, providing clean drinking water, and supporting plant and animal biodiversity.
In the Pacific region, agriculture remains the backbone of most island economies, serving as the primary source of livelihood for the population, a reliable food source for families, and a major export earner.
Pacific Islanders, including Fijians, practise diverse farming systems, from traditional gardening to commercial mechanised farming.
However, unsustainable farming practices combined with the intensification of traditional gardening systems have depleted the soil nutrient capital over the years.
Building capacity from the ground up
Two ACIAR Pacific region alumni members are working with farmers in Fiji and across the region to upskill farmers on the link between soil health and food security to preserve and improve soil health.
Dr Ellen Iramu is a soil scientist based with the Pacific Community's (SPC) Land and Resources Division and leads an ACIAR-supported project enhancing soil knowledge to support the sustainable intensification of agricultural systems in the Pacific.
Dr Iramu is an ACIAR alumnus and recipient of the John Allwright Fellowship (JAF) between 2008 to 2012 at the University of Queensland, where she obtained her PhD.
The JAF provides scientists from partner countries involved in ACIAR-funded research projects with the opportunity to obtain postgraduate qualifications at an Australian tertiary institution.
Under the JAF, Dr Iramu researched agronomy and alternative pest control methods for a popular vegetable crop in the Pacific region, Abelmoschus manihot, commonly known as bele or slippery kabis.
Dr Iramu said that soil is a valuable but non-renewable resource as its formation takes thousands of years and needs to be managed properly.
'Soil is an essential medium that supports food production directly or indirectly. Without soil, there is no life because it performs ecosystem services vital for survival. Soil health matters not only to farmers but to everyone because it directly impacts land productivity and environmental sustainability,' she added.
Dr Iramu applied for the Fellowship while she was working with the Ministry of Agriculture and Livestock (MAL) in the Solomon Islands.
'I applied for the John Allwright Fellowship because I wanted to develop my agricultural career by acquiring new technical knowledge and skills.'
'With the knowledge and skills gained from undertaking PhD studies under the JAF, I can work with regional and international research organisations to address agricultural issues, including soil health in the Pacific region,' added Dr Iramu.
'Under the ACIAR-supported soils project, we are working with the agricultural ministries and farmers in the Pacific to ensure that soil knowledge is enhanced and provides a reliable foundation for sustainable intensification of agricultural systems. This includes the development of the Pacific Soil Portal (PSP).'
Sharing soil knowledge across the Pacific
The PSP is a regional effort to collate information, knowledge and advice relating to soils and make them readily available to a variety of soil and land users. 
'We aim to have the PSP as the first and most trusted point of reference for any queries on the soils of the Pacific, forming an integral part of the emerging global soil information system and becoming an internationally recognised showcase for regional cooperation and excellence in sustainable soil management,' she added.
In Taveuni, the Senior Research Officer for the Ministry of Agriculture and ACIAR scholarship recipient, Dr Rohit Lal shares similar sentiments on soil health.
'Soil is the most important renewable natural resource because the lifeline on earth would be impossible without soil. The land we have, the land we use, is not inherited from our ancestors but borrowed from our children; that is why we need to look after our soil,' said Dr Lal.
Dr Lal added that today's farming practices determine the soil conditions for the future generation.
'In Taveuni, the Ministry of Agriculture (MOA) extension officers work with 3600 farmers. Taveuni is a major producer of taro in Fiji, and most of the taro is exported to Australia and New Zealand. Over the years, we have seen the soil fertility decline, which is causing unsustainable taro production and threatening the livelihoods of taro farmers.'
'Around the early 2000s, Taveuni saw peak production of taro, with farmers supplying close to 12,000 tonnes to exporters.I In 2021 the farmers supplied 4000 tonnes, and they have now realised that their farming practices are unsustainable,' said Dr Lal.
Dr Lal said the MOA in Taveuni knew they had to take drastic measures to improve the soil fertility to ensure that the farmers' livelihoods were not affected.
'I looked back to my master's studies under ACIAR support which was based on the use of mucuna beans to improve soil fertility.'
'Once planted, the mucuna fallow crop, which is a creeper plant, will grow for six months before decaying and replenishing the soil nutrient content, adding nitrogen to the soil and improving soil conditions, soil porosity and soil structure, all very important factors to ensure improved production,' said Dr Lal.
He added that mucuna has deep rooting systems, and it gets to other important nutrients, such as phosphorus, and brings them to the topsoil so it can be utilised by the other crops.
'Apart from mucuna, we encourage farmers to implement agroforestry practices. Agroforestry allows commercial and small-scale farmers to diversify their production systems to be more profitable, mitigate risk, and enhance agricultural landscape resiliency,' said Dr Lal.
He added that those practices, combined with ACIAR-supported soils training, are helping to change the mindset of farmers in Fiji and the wider Pacific region.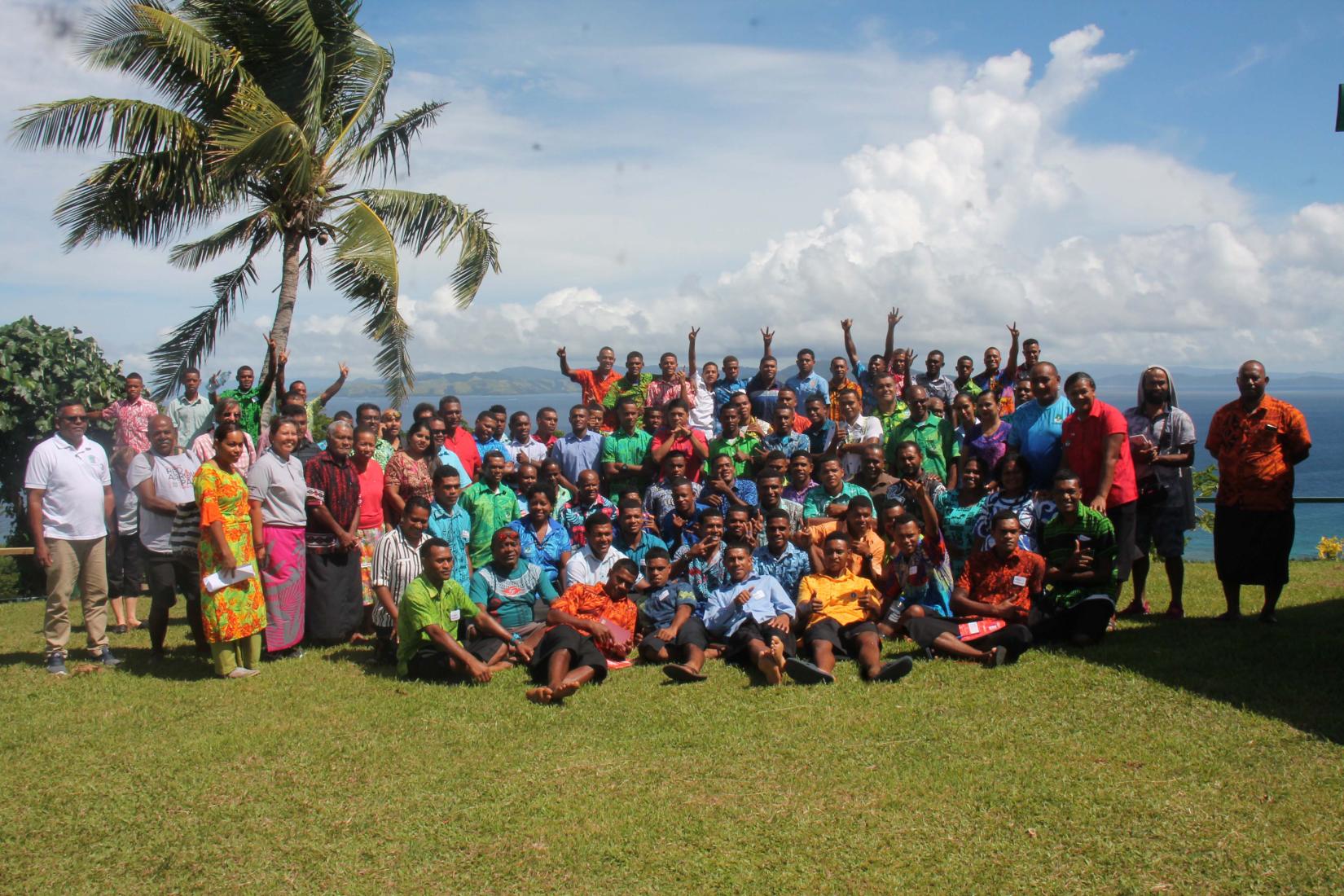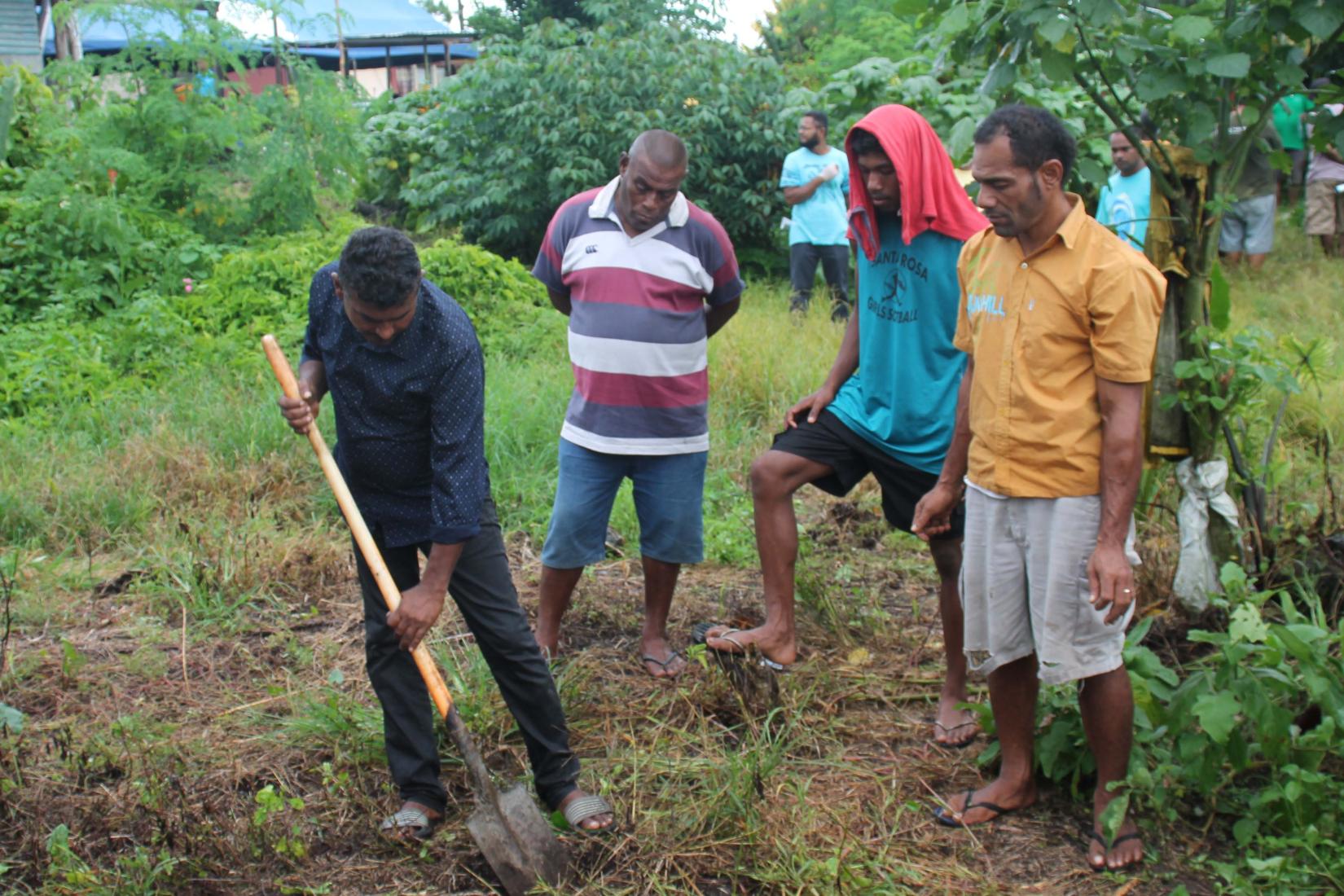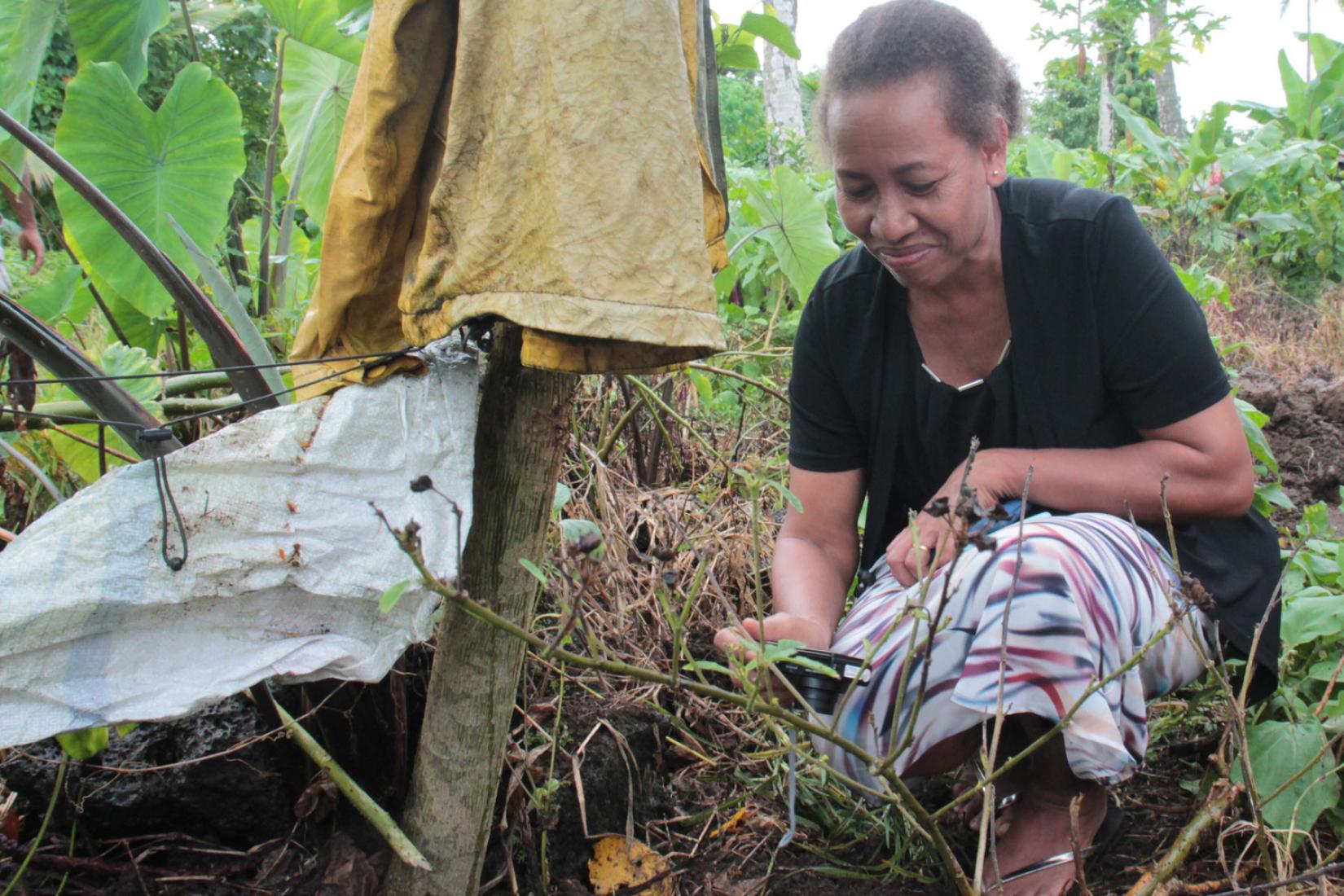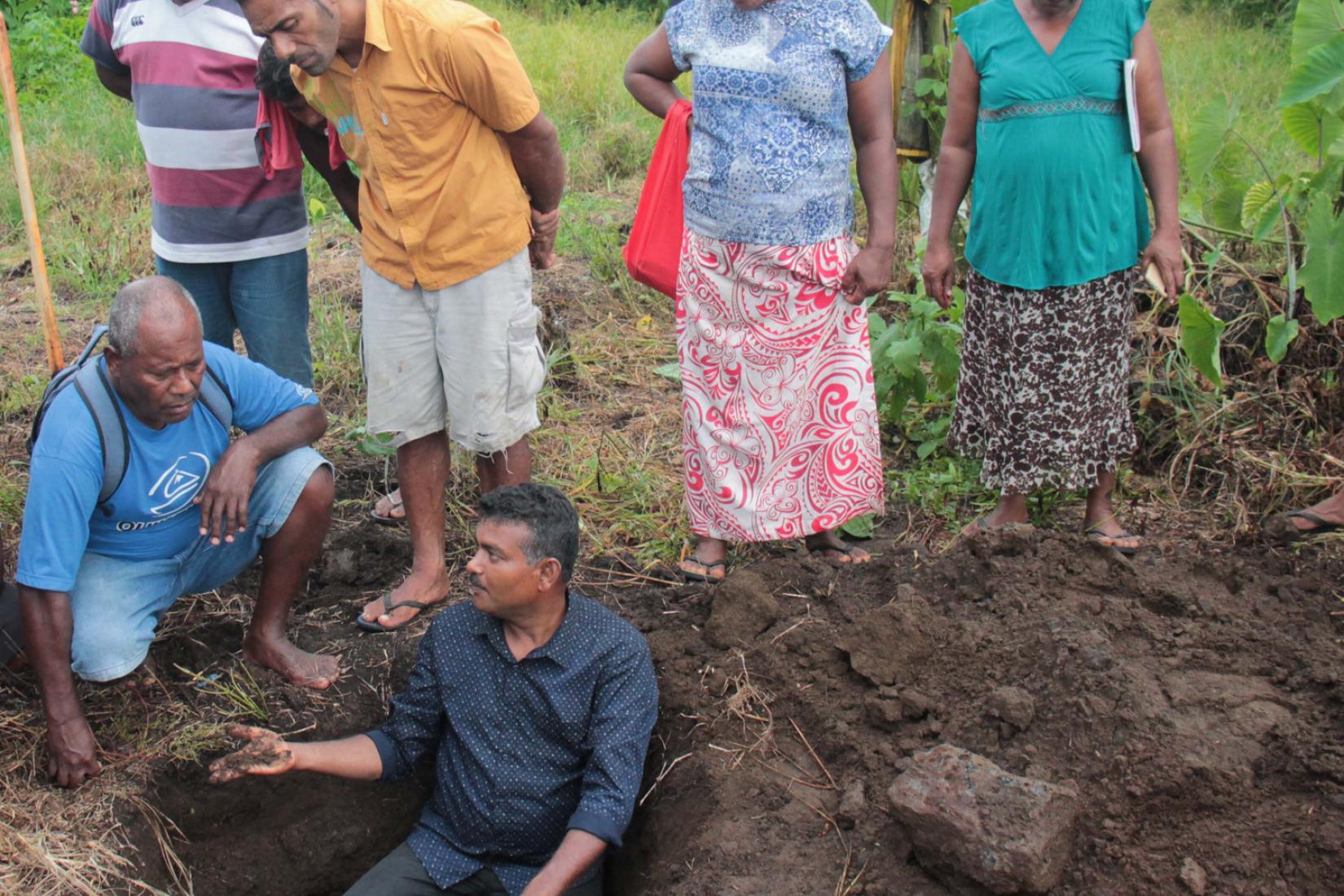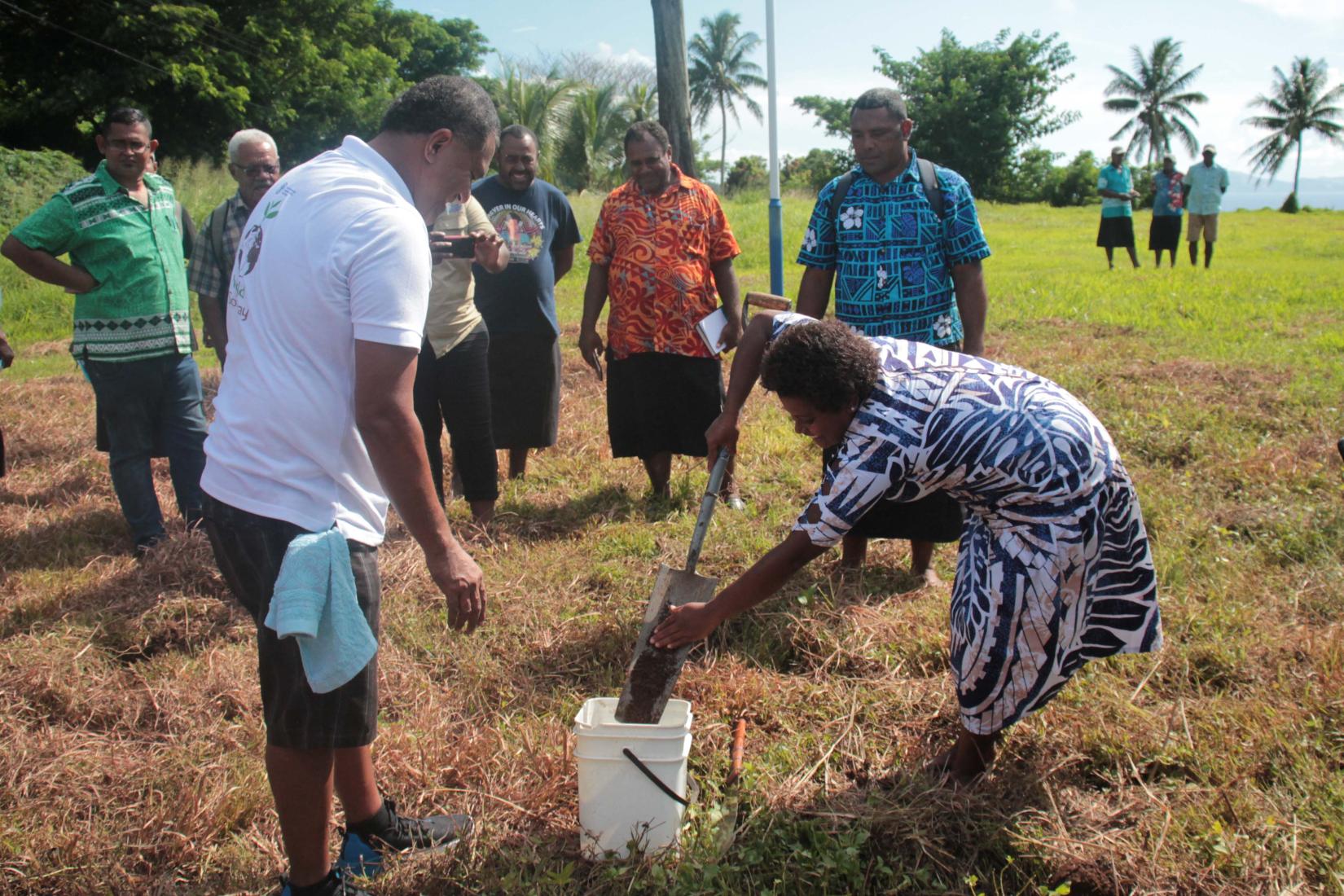 ACIAR Research Program Manager for Soil and Land Management, Dr James Quilty said that sustainable management of our soils is critical to ensuring that we achieve and maintain food and nutrition security.
He explained that soil fertility declines due to unsustainable tillage practices, unbalanced nutrient management, loss of soil nitrogen and carbon, intensive monocropping, pest and disease pressures, and other agronomic issues, is causing productivity decline.
'ACIAR is proud to support our alumni network, who continue to collaborate, share research and knowledge, and find innovative solutions for the Pacific agricultural systems.'
'Dr Iramu and Dr Lal are prime examples of researchers who have a passion for soil health and enhancing the capacity of Pacific farmers. Soil health is at the heart of agriculture and plays a crucial role in ensuring food security,' added Dr Quilty.
ACIAR General Manager, Outreach and Capacity Building, Ms Eleanor Dean said that ACIAR brings a unique approach to capacity-building in development through its focus on agricultural development and long-term partnerships with institutions and individuals.
'Our Capacity Building Program identifies and establishes opportunities for individuals and institutions in partner countries to boost technical, policy and management skills in agricultural research-for-development.'
'Alumni members such as Dr Iramu and Dr Lal are not only valuable technical resources for farmers, agricultural departments and the Pacific, they are also champions inspiring future scholarship recipients, researchers, and other alumni members,' added Ms Dean.
Learn more about the Capacity Building Program via the ACIAR website.