ACIAR alumni to drive agricultural innovation, research and development in PNG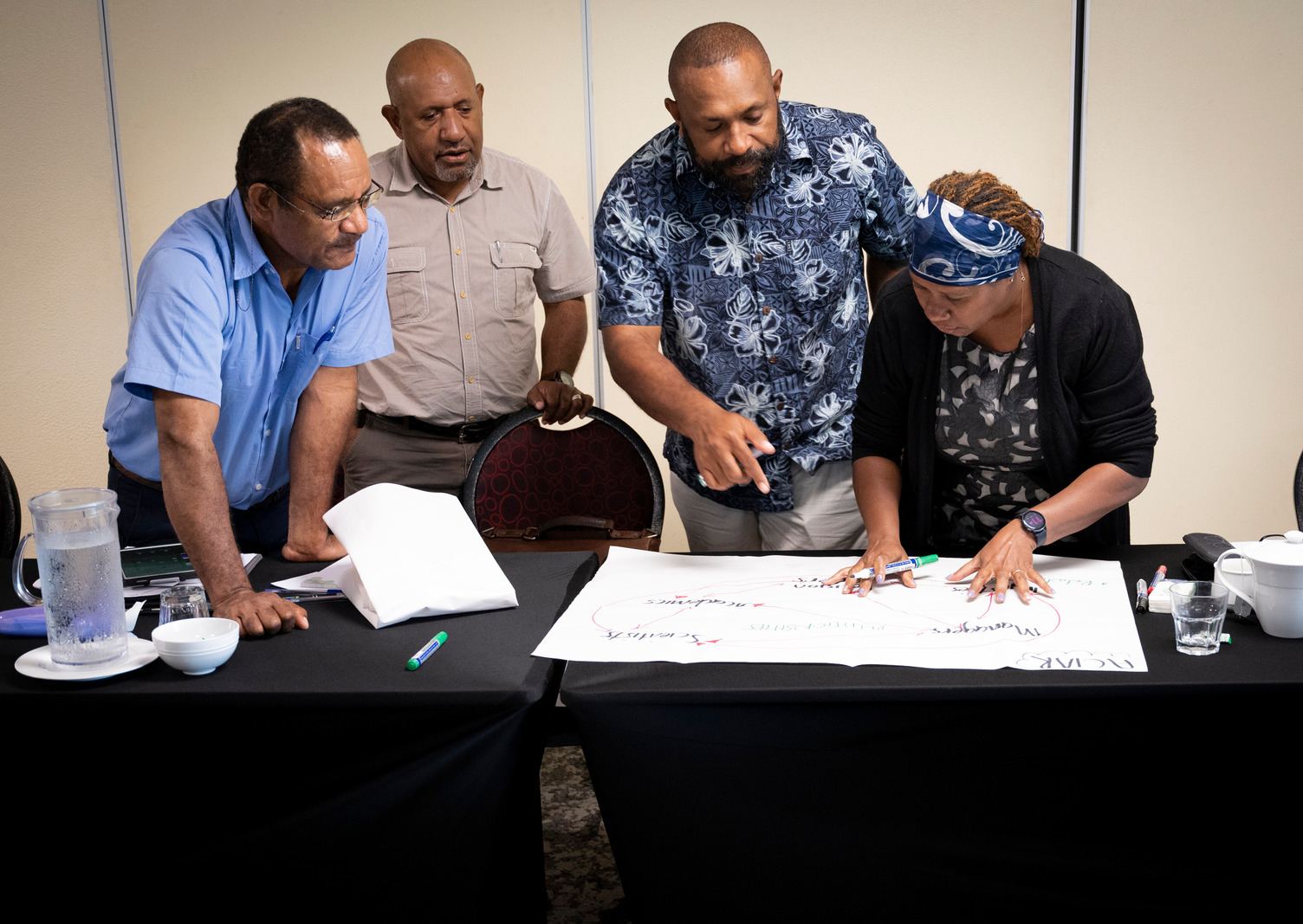 ACIAR alumni from across Papua New Guinea have gathered in Lae and Port Moresby to reconnect, celebrate, and begin discussions on how they can contribute to shaping the future of agricultural research in the country.
The alumni from the agriculture, forestry and fisheries sectors are recipients of the ACIAR capacity building and scholarship programs. This is the first meeting following a period of inactivity following the COVID-19 pandemic.
Alumni from both private and the public sector came together to elect regional hub leaders and begin planning activities, including efforts to contribute back into their respective sectors.
'The alumni have been trained both locally and overseas and contain a rich pool of expertise in agriculture, forestry and fisheries. They are capable of driving research, development, and innovation in the sectors they work,' said ACIAR Outreach and Capacity Building General Manager Eleanor Dean.
'There are emerging challenges and opportunities in these sectors, including climate change and extreme weather, pests and diseases and new market opportunities. ACIAR is pleased to support our alumni who are eager to contribute innovative thinking and approaches to these challenges,' Ms Dean said.
Highlands regional hub leader and National Agriculture Research Institute entomologist, Robert Geno welcomed the opportunity for them to connect, contribute and celebrate their achievements to date.
'This is a great opportunity to bring together alumni to share experiences, network, appreciate different fields of specialty and most importantly, work together to develop and share what the individual fellows have gained from ACIAR programs,' Mr Geno said.
To date ACIAR has supported 87 Papua New Guineans, to gain postgraduate qualifications to build local research capacity. Through the capacity building program, ACIAR supports the development of individuals, organisations, and systems to perform agricultural research effectively, efficiently, and sustainably.
This is achieved through dedicated capacity building initiatives both through its research-for-development projects and the formal programs including the Meryl Williams Fellowship, John Allwright Fellowship, John Dillion Fellowship and the Pacific Agriculture Scholarship Support and Climate Resilience Program.
Learn more about ACIAR investment in PNG and the ACIAR Capacity Building Program.