ACIAR capacity-building initiative empowering Pacific Islanders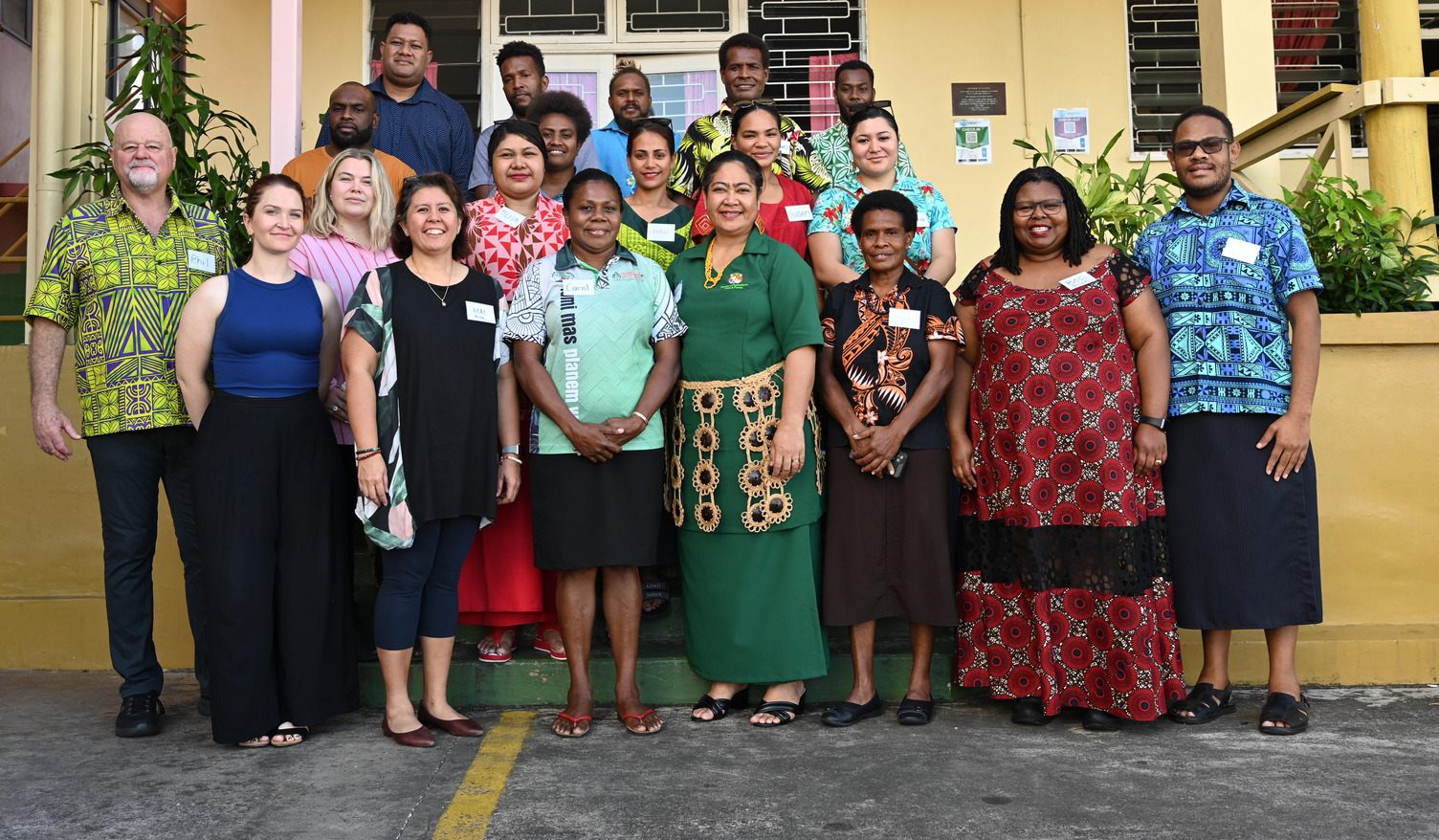 An ACIAR- funded initiative in the Pacific is enhancing the capacity of 14 Pacific islanders to lead research through its flagship capacity building program, the John Dillon Fellowship (JDF).
It marks the first time that the JDF features a Pacific cohort of researchers, with backgrounds ranging from forestry, horticulture, livestock, extension, biosecurity, science communication, climate change and land management.
The JDF aims to develop the leadership and management skills of mid-career professionals, particularly scientists, researchers and economists working for more effective agricultural research for development outcomes in ACIAR partner countries.
ACIAR Regional Manager for the Pacific, Ms Mai Alagcan, said that programs like the JDF aim to build scientific capacity in the region's agricultural research system to help tackle some of the most pressing development issues and foster deeper partnerships with Australia.
'This is the first JDF with strong representation from the Pacific, and we hope to cover all ACIAR Pacific partners soon. We are proud of capacity-building initiatives aimed at enhancing the scientific research capability across the Pacific,' said Ms Alagcan.  
The first cohort of the Pacific JDF were selected from the Ministries of Agriculture in Solomon Islands, Tonga and Vanuatu.
One of the fellows from this JDF cohort, Ms Annelise Ida Halafihi, Senior Agricultural Officer for the Ministry of Agriculture, Food and Forests (MAFF) Tonga, said she found the JDF very beneficial to her career.
'For me personally, the fellowship training is very encouraging and supportive not only in the capacity-building of leadership and management skills but also enhancing my ability to become an equitable leader by being aware of gender and social issues and team values that support an efficient healthy working environment,' said Ms Halafihi.
ACIAR Capacity Building Director Ms Kate Turner-Mann added that key features of the program are working with participants to develop an innovation project for their institutions, professional development and learning good practices from other agricultural initiatives in Australia.
'Capacity-building is key to improving agricultural research for development. Of similar importance, are research outputs that are accessible to wider audiences including policymakers that will ultimately translate to long-term benefits for all Pacific islanders', said Ms Turner-Mann.
By the end of the program the fellows will have increased capability and confidence to lead and influence effective agricultural research in their organisations, particularly in the domains of values-based leadership, collaboration and communication, project management, and gender equity and social inclusion.
The ACIAR-supported John Dillon Fellowship is managed by the University of the New England.
Learn more about the JDF program here.