Andrew Campbell finishes term as ACIAR CEO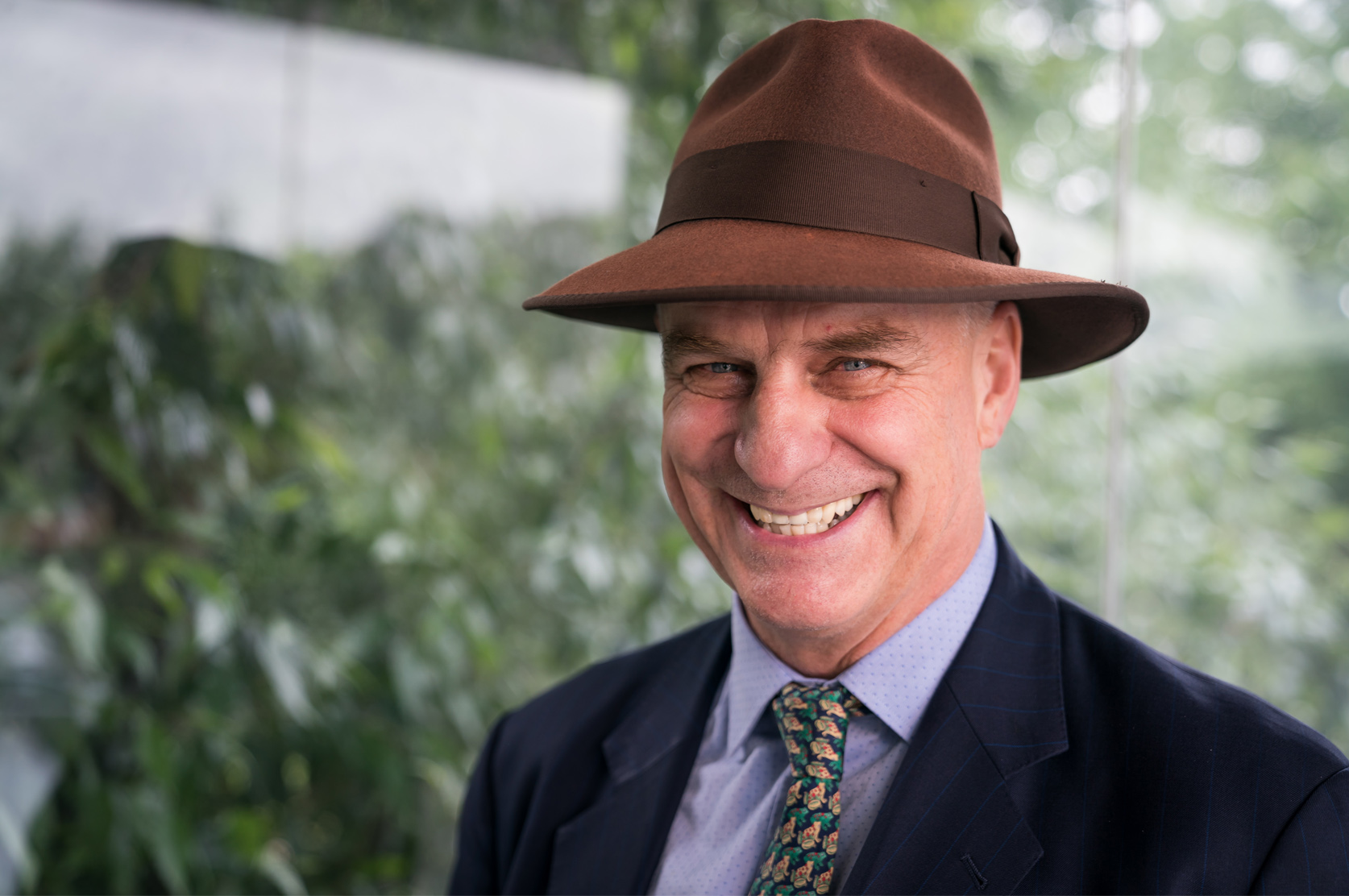 Professor Andrew Campbell has completed his fixed term leading ACIAR after serving 7 years as the agency's Chief Executive Officer.  
Appointed by the Foreign Minister in 2016, Professor Campbell joined ACIAR from Charles Darwin University and launched an ambitious 10-Year Strategy that underpinned broad change within the agency.
The transformation saw increased investment in the Indo-Pacific region, focusing strongly on food security, climate change, nutrition and health. Gender equity was also a significant focus, with new capacity-building programs implemented to foster the careers of female agricultural scientists in developing countries.  This mirrored substantial demographic change within ACIAR, with the proportion of senior roles occupied by women increasing from 11% to 70% within Andrew Campbell's first three years as CEO.
Speaking to staff on his final day at ACIAR House, Professor Campbell said his time at ACIAR had been the most rewarding of his career.
'It's been an absolute privilege to work with ACIAR over the last 7 years,' said Professor Campbell.
'To see Australian farmers and agricultural researchers collaborate with their counterparts in developing countries to reduce hunger and poverty through ACIAR-funded initiatives has been immensely fulfilling.'
Under the leadership of Professor Campbell, ACIAR implemented new capacity building initiatives, including establishing the Meryl Williams Fellowship that supports female agricultural researchers across the Indo-Pacific to enhance their leadership and management skills.  A range of new scholarships, fellowships, small grant programs and new modes of delivery enabled ACIAR to maintain momentum during the COVID-19 pandemic, keeping regular contact with more than 650 alumni across the region, many in influential science and policy leadership roles.
'ACIAR is at the intersection of Australia's innovation system and its diplomatic network; the knowledge we develop through science partnerships is a national asset that helps neighbouring countries tackle some of their most pressing problems. It is a tangible, practical demonstration of Australia's commitment to regional security, prosperity and sustainability.
'Leading ACIAR has been a highlight of my career. It has been an honour and a privilege to work with so many talented, committed people within ACIAR and among our partners in Australia and overseas. ACIAR is a mighty little organisation doing vitally important work, staffed by and partnering with great people.
'All Australians should be proud of ACIAR, the work it enables and its global impact. Long may it continue,' added Professor Campbell.
Professor Campbell was recently appointed interim Executive Managing Director of the CGIAR, commencing 24 August 2023.  This global network of international research centres employs around 9,000 scientists in more than 80 countries, with an annual budget of around USD$900 million.
Chair of the Commission for International Agricultural Research and President of Australia's National Farmers' Federation, Mrs Fiona Simson, thanked Professor Campbell for his leadership and wished him well in his new role.
'Thank you, Professor Campbell, for your vision and guidance leading the agency over the last 7 years. ACIAR is greatly respected throughout the Indo-Pacific thanks in no small part to your leadership.
'The organisation you have assembled, guided by the long-term strategy launched in 2018, has ensured ACIAR remains a crucial part of Australia's official development assistance program and that global agrifood systems continue to benefit from Australian agricultural knowledge.
'I wish Andrew well in his new appointment leading the CGIAR and thank him for his enduring commitment to sustainable development.'
Professor Campbell is just the sixth CEO at ACIAR since the organisation was established in 1982.
Incoming ACIAR CEO Professor Wendy Umberger will commence her appointment from 14 August 2023.