Business steps up to improve agricultural research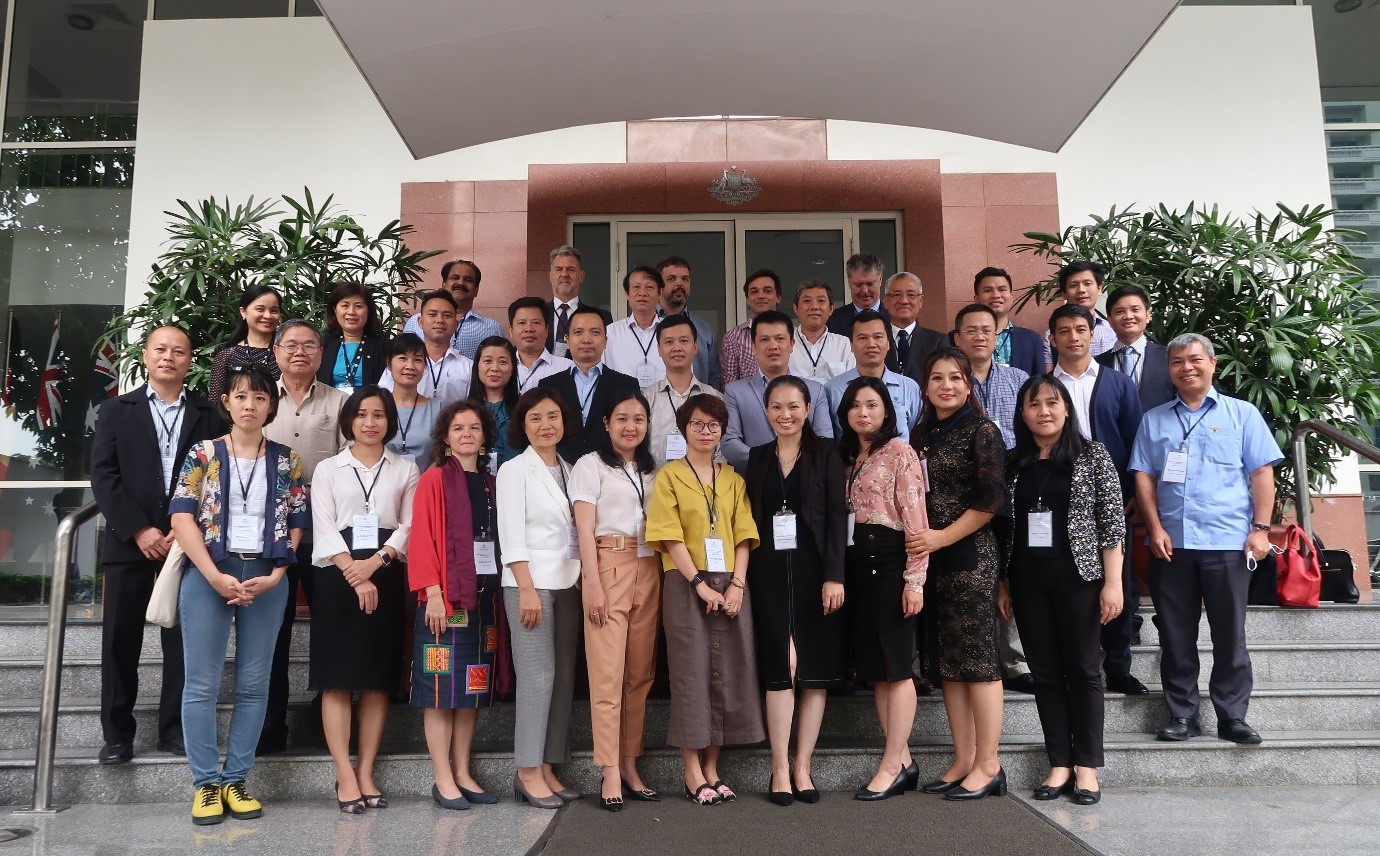 Prominent Vietnamese and Australian business, research and policy leaders have joined forces to advance agricultural development in Vietnam.
Meeting for the first time in November at the Australian Embassy in Hanoi, the industry leaders formed the inaugural ACIAR Agribusiness Reference Group.
The initiative will assist ACIAR-funded researchers in Vietnam engage with private agribusiness firms by providing greater insight to private sector needs and issues, as well as those of smallholder farmers.
Her Excellency, Ms. Robyn Mudie, the Australian Ambassador to Vietnam, attended the meeting.
'This initiative is a great example of ACIAR's effort to bring businesses, researchers, and policymakers together to develop practical and high-impact research projects that will benefit all stakeholders, including smallholder farmers and disadvantaged groups,' she said.
Internationally funded agricultural research in Vietnam has traditionally focused on working with government agencies and research institutes. For more significant impact, researchers are realising they need to work with private agribusiness companies that do business with farmers.
Without business insights and involvement, research projects and participating farmers often have difficulty achieving consumer-focused and market-oriented production and supply. The Agribusiness Reference Group was established to fill this significant gap.
ACIAR is supporting the group, which was set-up in collaboration with Vietnam's Ministry of Planning and Investment and the University of Sydney. Working with the group is a critical element in the long-term agribusiness strategy of ACIAR.
'The Agribusiness Reference Group business members have market insights that can help research teams and smallholder farmers understand their consumers and produce products that consumers wish to buy,' said Howard Hall, Agribusiness Research Program Manager, ACIAR.
'Businesses joining the group will have better connections with the Australian and Vietnamese researchers. Working together, researchers, smallholder farmers, and private agribusinesses can identify and address bottlenecks in agri-food chains and improve the outcomes for all chain participants.'
The attending businesses showed strong interest in engaging with ACIAR projects, as they are seeking sustainable growth from doing business in Vietnam.
Project leader, Tihomir Ancev, from the University of Sydney, said that the group's first initiative would be to participate in an ACIAR project that supports Vietnam's agriculture policy and strategic planning.
'A joint effort like this will bridge any gaps between the labs, the fields, and the markets,' he said.  
The active business engagement will also help bridge the essential gaps in making policy.
Vu Hoang Yen, Ministry of Planning and Investment—a principal country partner of ACIAR in Vietnam—called for companies to provide clarity around their expectations of the Government of Vietnam to achieve better business engagement in the agriculture sector.
The reference group approach is a first for ACIAR, with future efforts looking to replicate the model throughout East and Southeast Asia.