Celebrating 70 years of partnership with Cambodia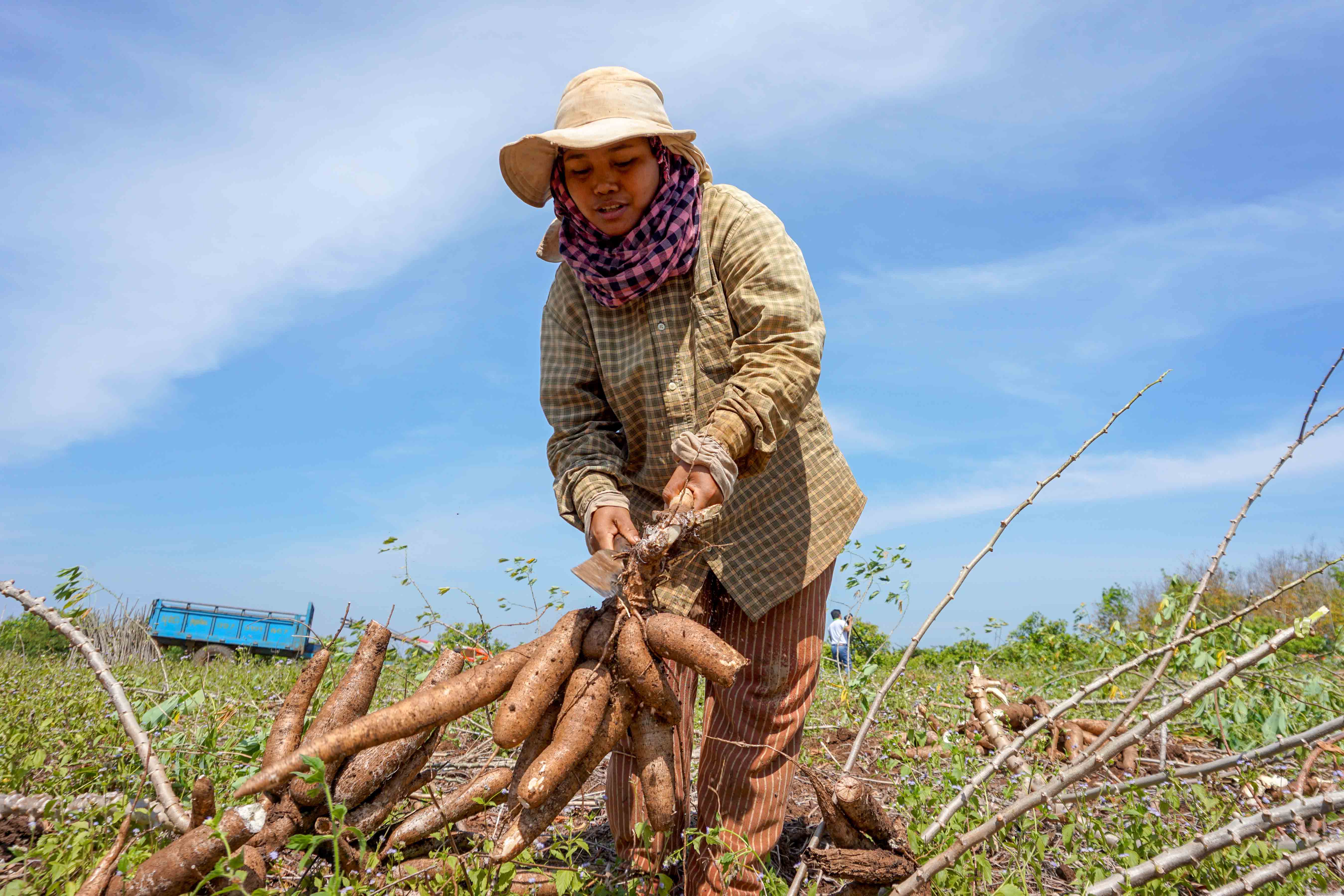 Australia is celebrating 70 years of partnership with Cambodia, with the ACIAR-supported research program playing a pivotal role in its success.
'The establishment of long-term relationships between ACIAR-funded researchers and local communities has built solid foundations and supported the resilience of the Cambodian people,' said Australian Ambassador to Cambodia, Pablo Kang.
It is a remarkable statement of commitment and cooperation. Our partnership is one of progress, strong people links and an enduring, forward-looking relationship. There are a lot of great reasons to celebrate together.
Since 1990, ACIAR-funded researchers have worked closely with Cambodian farmers to improve the productivity and sustainability of agricultural systems by delivering more than 100 agricultural research projects.
With 70% of the Cambodian population living in rural areas, promoting sustainable management of natural resources and building the income-generating capacity of the rural farming communities is a high priority for ACIAR and the Cambodian Government.
Throughout the 70 years of partnership, Australia has played a long-term role in supporting Cambodia's agriculture sector.
Australia supported the establishment of the Cambodian Agricultural Research and Development Institute (CARDI) in the 1990s, and subsequent agriculture programs under the Ministry of Agriculture, Forestry and Fisheries, which have supported the renewal of Cambodia's irrigation system and agricultural production.
'Agricultural research has been the mainstay of the Cambodia–Australia partnership, promoting sustainable practices which provide food security and livelihoods for Cambodia's rural communities.
'To this end, Cambodia's Ministry of Agriculture Forestry and Fisheries signed a letter of intent for Strategic Priorities for Agricultural Research Cooperation with the Australian Centre for International Agricultural Research (ACIAR) on 5 October 2019,' said Deputy Secretary General of the Ministry, Dr Sar Chetra.
The research partnerships established between Australian and Cambodian farmers and scientists have improved natural resource management in farming communities and empowered women.
Cambodian women have the highest labour force participation in the region, with most women's employment being in agriculture, forestry and fisheries.
'Empowering women has been a significant part of our partnership. As the backbone of the Cambodian economy, they have crucial roles all the way along agricultural value chains,' said ACIAR General Manager for Country Partnerships, Dr Peter Horne.
'Moving forward, our partnership with Cambodian researchers will continue to enhance community resilience in agriculture, especially in terms of managing the effects of biosecurity and climate change.'
ACIAR has supported many successful projects that have contributed to the mechanisation of rice-based farming by introducing seed drills to replace hand transplanting. These projects have significantly increased the efficiency of rice-crop agriculture, saving farmers' time and enabling them to focus on other initiatives.
 'Looking back at how much Australia and Cambodia have achieved together over the last 70 years, the journey has been one of mutual growth and strong relationships. In agriculture, we look forward to continuing to support our communities with a focus on non-rice crops and strengthening livestock production systems,' said Ambassador Kang.
Longevity in the Australia-Cambodia partnership is driven by a shared purpose to build resilience. This common goal has enabled the countries to work effectively to find innovative ways to invest in and enhance sustainable practices in rural communities and the Cambodian economy.
Learn more about ACIAR investment in Cambodia via the ACIAR website and visit the Australian Embassy in Cambodia website for more information about bilateral celebrations.