Combating brucellosis transmission in Timor-Leste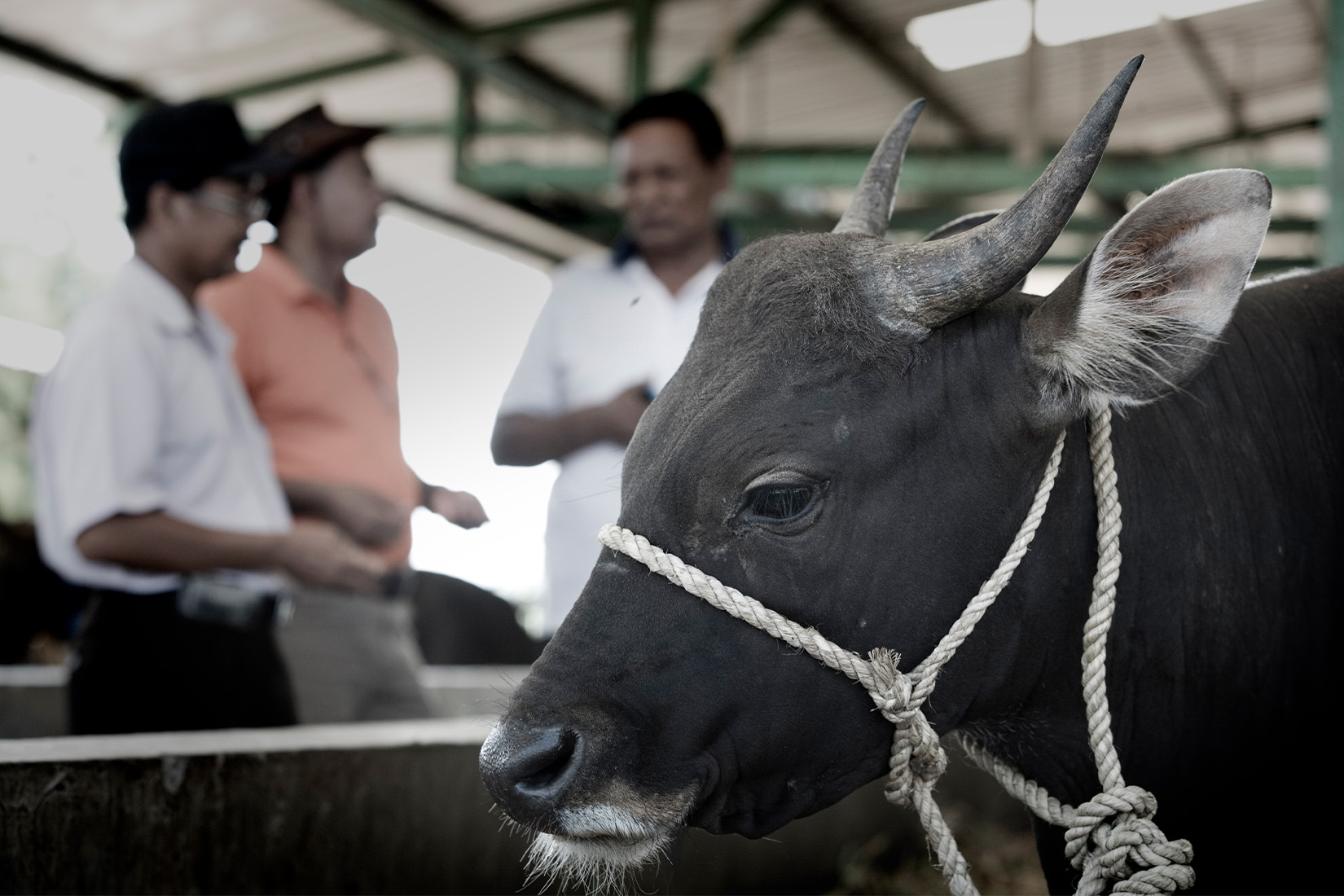 A new ACIAR-supported project in Timor-Leste aims to identify risk factors and reduce transmission of brucellosis, a zoonotic disease impacting cattle and humans.
The project is part of a One Health research program in partnership with Canada's International Development Research Centre. It uses a collaborative and integrated approach to uphold the health of humans, animals and the environment.
Led by the Menzies School of Health Research, the project targets a priority disease in Timor-Leste to protect household incomes, food security and the health of smallholder farmers.
'Brucellosis affects cattle, which are of high economic and sociocultural value to smallholder farmers in Timor-Leste. The disease results in decreased cattle productivity due to infertility, abortion and reduced weight gain,' said project leader Dr Shawn Ting.
'Being a zoonosis, brucellosis can also affect those working closely with cattle, such as farmers, animal technicians and slaughterhouse workers. Aside from the loss of income through missed workdays, brucellosis can significantly burden affected households, with the risk of complications, particularly for pregnant women.'
The project will engage the local community using participatory design with both human and animal health stakeholders.
'In settings where there are limited resources and a relatively high prevalence of brucellosis in cattle, such as Timor-Leste, traditional top-down government approaches such as test-and-slaughter are impractical and likely to be unacceptable to farmers,' said key project partner, Dr Joanita Jong, National Director of Veterinary, Ministry of Agriculture and Fisheries.
'There is also often a lack of community support on control measures because awareness of the disease is poor,' added Dr Jong.
Dr Ting said Menzies' work on this project utilises a different approach. It invites the community to gather evidence, co-design and implement brucellosis control within their village.
This project is the first of its kind in Timor-Leste to involve local communities in a co-design process while also adopting a One Health approach, considering both animal and human health perspectives.
'Understanding and articulating the risk to cattle and the potential for disease impact in humans helps to increase policy interest, resourcing and a better-coordinated response.'
Dr Ting hopes the project will also inform longer-term and national strategies with more effective interventions.
'The framework for a One Health response to brucellosis at the village level could be scaled up for implementation at the municipal or national levels or modified to tackle other health priorities for the country.'
Dr Anna Okello, ACIAR Research Program Manager for Livestock Systems, said the project aligns strongly with priority research areas for ACIAR and Canada's IDRC.
'Contributing to evidence on the societal and public health benefits of animal disease control is a key pillar of the ACIAR Livestock Systems strategy. As a foodborne disease, brucellosis research also fits into the ACIAR focus on strengthening food systems and the objective of understanding the role of and better supporting the business case for One Health approaches within local communities.'
'The new research is part of a wider co-investment between ACIAR and the IDRC to demonstrate and promote how a One Health approach can improve agri-food systems and overall health security,' added Dr Okello.
The project is one of 4 new research initiatives supported through the ACIAR/IDRC Research Program on One Health (AIRPOH), a new program rolling out across South-East Asia that will promote a collaborative and multi-sector approach to benefit the health of humans, animals, and the environment.
The project is scheduled to run until the end of 2025. Learn more via the ACIAR website.
---
About ACIAR
The Australian Centre for International Agricultural Research (ACIAR) is the Australian Government's specialist agricultural research-for-development agency within the Australian aid program. The purpose of ACIAR is to contribute to reducing poverty and improving the livelihoods of many in the Indo-Pacific region through more productive and sustainable agriculture emerging from collaborative international research.
About IDRC
As part of Canada's foreign affairs and development efforts, IDRC champions and funds research and innovation within and alongside developing regions to drive global change. IDRC invests in high quality-research in developing countries, shares knowledge with researchers and policymakers for greater uptake and use, and mobilises its global alliances to build a more sustainable and inclusive world.
ACIAR and IDRC have been successfully collaborating to invest and support international agricultural research for development since 2013.