Fresh vegetables delivered to Filipino communities affected by COVID-19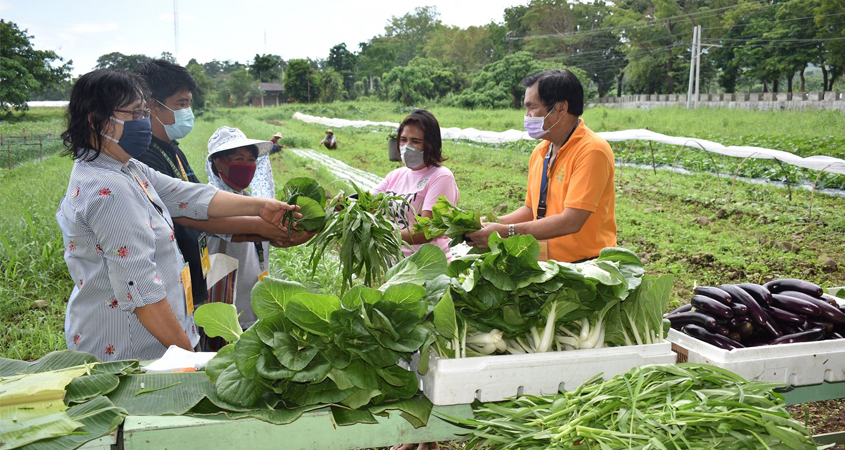 With support from the Australian Centre for International Agricultural Research (ACIAR), the Visayas State University (VSU) in Baybay City, Leyte, is distributing free vegetables to students and families in communities in central Philippines affected by the COVID-19 pandemic.
VSU launched the initiative, Enhancing Vegetable Production for COVID-19 mitigation, to help ensure a steady supply of different vegetable crops in response to stresses on food supply caused by the pandemic. This activity is part of an ACIAR-VSU project assisting farmers acquire accreditation to market 'safe vegetables' under the banner of the Philippines Good Agricultural Practices (GAP) certification. The project has established model farms within VSU and other areas in Leyte where healthy vegetables are being produced with the safe use of pesticides.
Harvested vegetables from the ACIAR-VSU model farms are now being included in the food packs distributed by VSU to stranded students and families in neighbouring communities. As of mid-May, more than 2,000 food packs have been distributed.
"This initiative is a quick response activity, which is based on our experience after Typhoon Haiyan," says Dr Othello Capuno, VSU Vice President for Research and Project Coordinator for the ACIAR-VSU GAP project. "At that time, short-term vegetable crops were grown to ensure food security, food safety and improved nutrition of affected communities."
"When the enhanced community quarantine was implemented due to the COVID-19 pandemic, our access to our primary source of vegetables was restricted so we decided to implement this project," he says.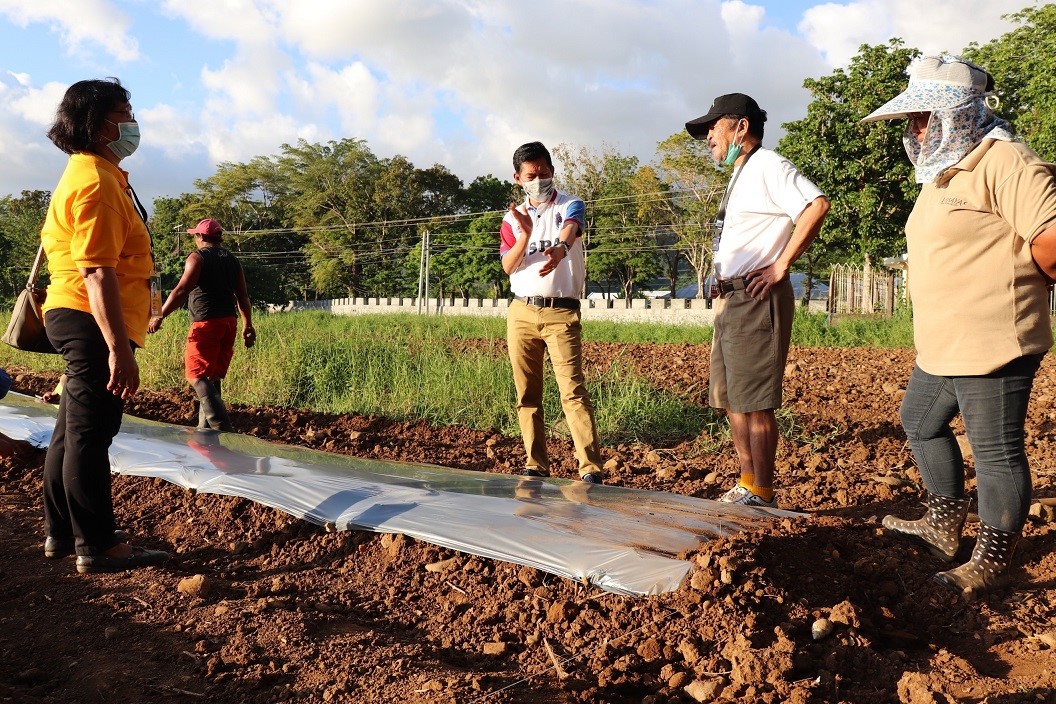 On average, a Filipino family of five can spend up to 40 per cent of its household income on food consumed in the home, a burden increased by the pandemic.
"With many families contending with the loss of income due to the community quarantine and limited access to markets, receiving free, fresh and nutritious vegetables is a great help," says Mai Alagcan, ACIAR Philippines Country Manager. "We are pleased to be providing support during this challenging time to help ensure that people have access to healthy and safe food."
Among those who received the vegetable food packs were staff of the VSU Hospital who are working on the frontlines in the university's preventive measures against COVID-19.
Dr Elwin Jay Yu, Head of VSU Hospital, says that the health workers are deployed to carry out the sanitation and disinfection measures as well as health checks for people going in and out of the university.
"Our health workers do not earn much, and they have been affected by increased transport and food costs following the imposition of the community quarantine," says Dr Yu. "The food packs have become our source of free, safe, and healthy vegetables. It has not only lessened the economic burden that we are facing, but it has also helped us to carry on with our work. We really felt the support for the carers and the health workers."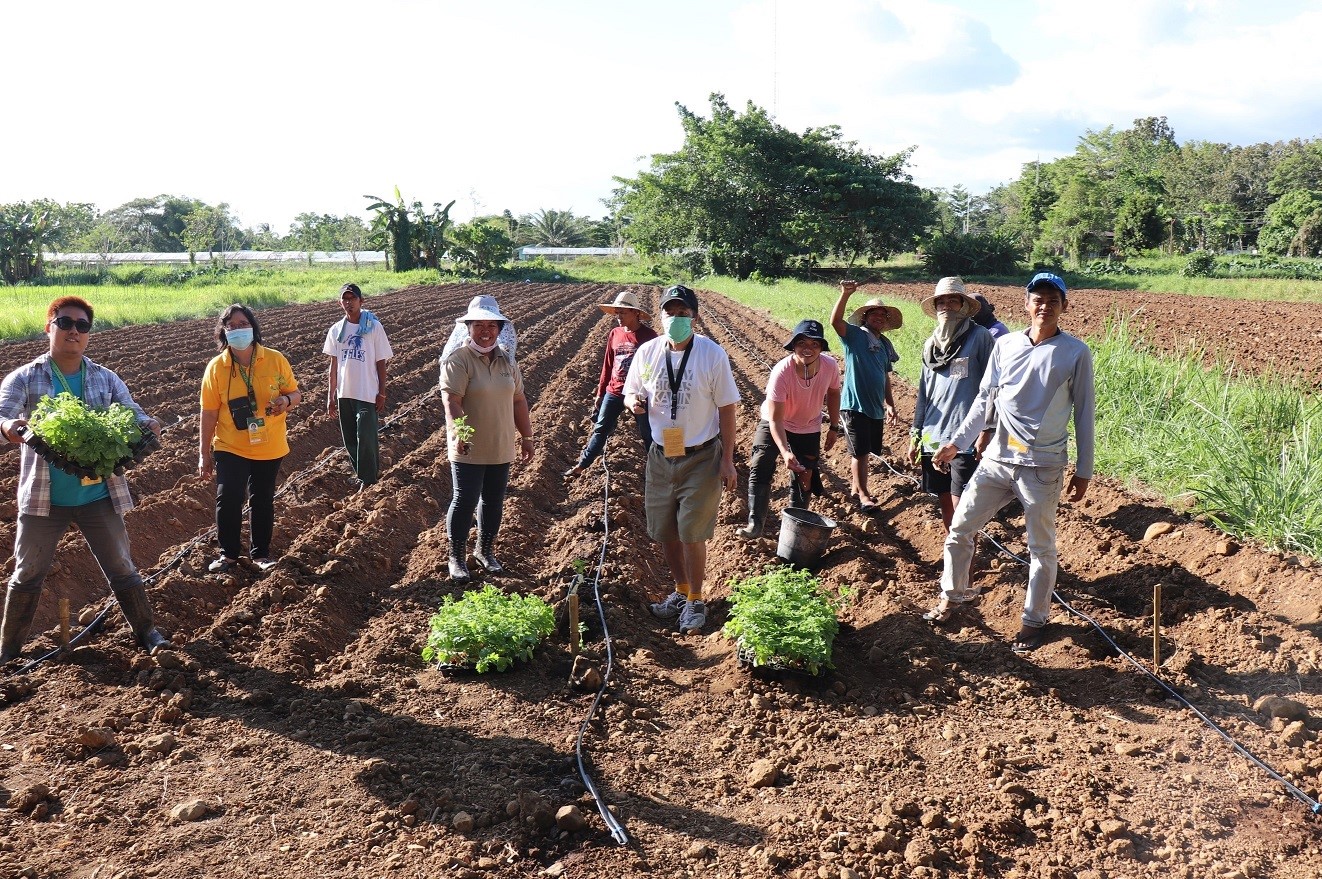 Several students at VSU have also been stranded in the dormitories, most of them unable to go back to their homes or to conduct field research due to travel restrictions from the enhanced community quarantine implemented from mid-March.
"Healthy foods such as fruits and vegetables are not readily available to us at this time. Canned goods and instant foods are very helpful, but there are also potential health risks from eating these kinds of food every day," says Blanche Franchette Llera, a 21-year-old graduate student taking up Horticulture. "The ACIAR-VSU project team contributed so much for the welfare of the people particularly addressing the need for fresh healthy food through their donation of vegetables to us."
ACIAR and VSU have long been partners in agricultural research. From keeping soils healthy to improving market access, ACIAR has been working with VSU for a decade to support farmers to produce greater quantities of high-quality and safe vegetables, ensuring food security and better incomes.