Helping Tonga recover from Cyclone Harold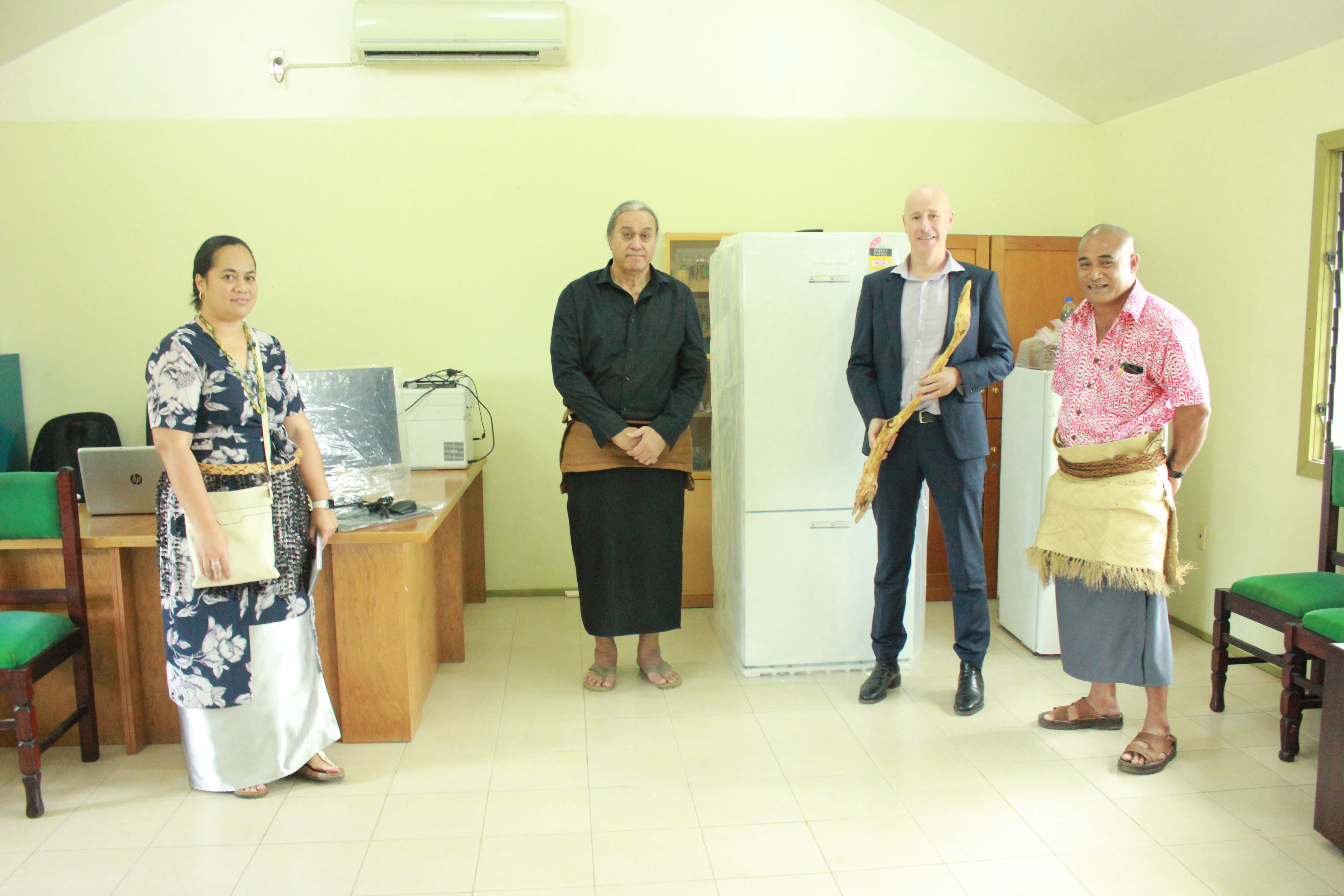 ACIAR is providing additional support to the Kingdom of Tonga to help recover its agri-food systems following the destruction caused by Tropical Cyclone Harold.
Making landfall on Tonga's main island of Tongatapu in April, the category five cyclone has caused significant damage, estimated at more than US$111 million, to the small island nation significantly impacting food crops, fruit trees and critical infrastructure including water supplies.
The additional funding of A$97,000 will build on two existing projects to provide Tonga's Ministry of Agriculture, Food & Forestry greater ability to conduct a post-disaster rapid landscape assessment, prioritise recovery and replenish seed supplies to farmers. This will include providing high-resolution imagery to help identify priority locations for field damage assessments, the development of an interactive web map application to visualise satellite images, new refrigerated seed storage, computer equipment, and ongoing support for staff from the University of Western Australia.
The new refrigerated seed storage will house seeds for high-value tree species such as sandalwood as well as other potential tree species as fruit trees and possibly grafted materials from Australia, while the new computer system will be used to store a sandalwood database and other geographic information that will increase Tonga's capacity to capture and analyse spatial and geographic data.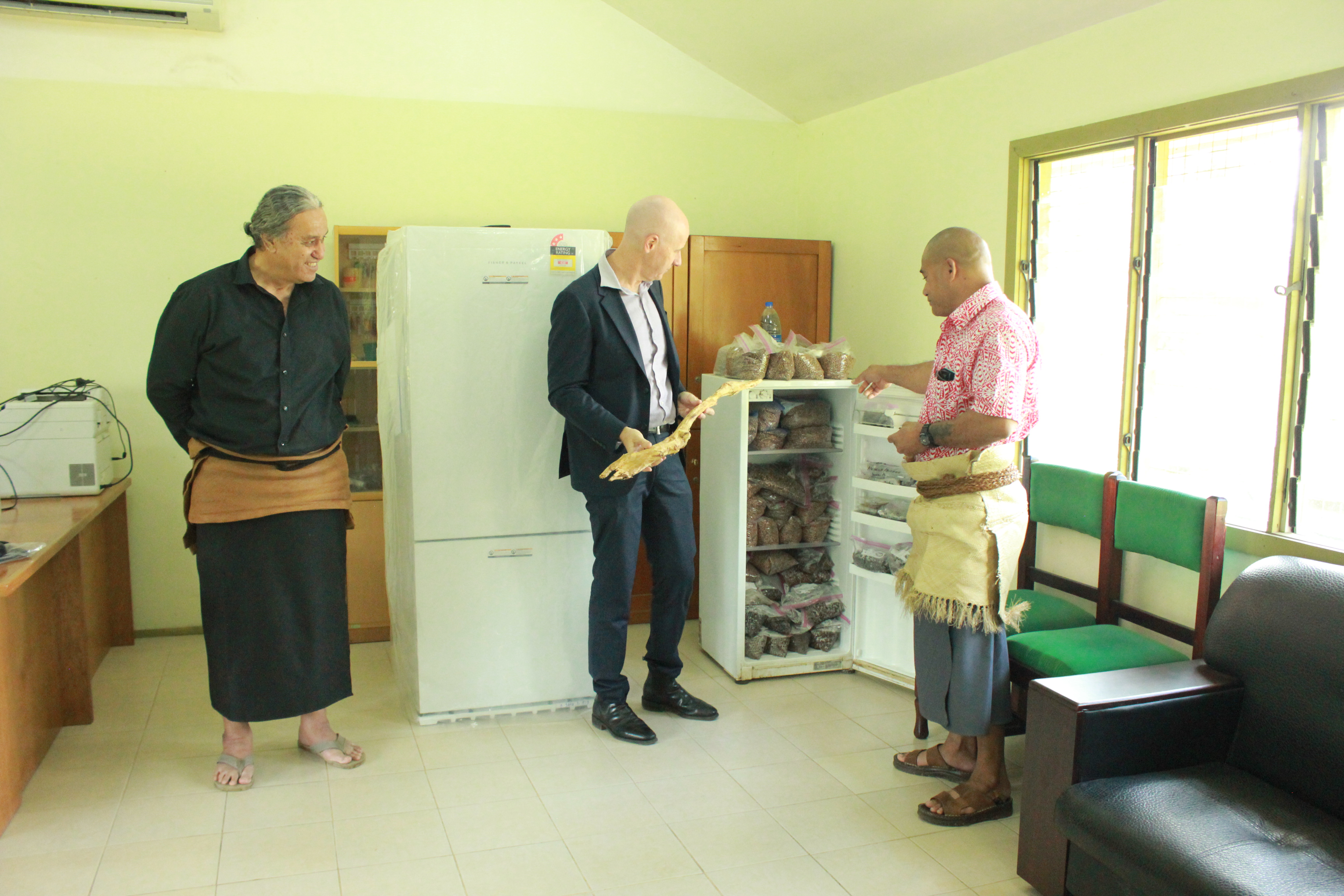 Australia's Deputy High Commissioner to Tonga, Mr Nicolas Murphy welcomed the support that would help develop in-country institutional capacity in Tonga.
'Cyclone Harold caused significant damage to the agriculture sector. The seeds and fruits that are used to produce seedlings to restore cyclone damaged tree crops are sadly now gone,' he said.
'The Australian Government through ACIAR is supporting Tonga's agriculture sector to prepare and respond to any future natural disasters with a strong focus on climate resilience given the frequency of major climate events in Tonga. In one of the highest risk countries in the world for cyclones, our assistance in Tonga for building climate resilience is among our top priorities'.
'The procurement of a bigger refrigerator will now increase seed storage capacity putting the Ministry in a position to enable quick response and rehabilitation, replenishing seed supplies to farmers. Also, ACIAR is supporting Tongan authorities to build their capacity to conduct thorough damage assessments following natural disasters', he added.
ACIAR Regional Manager for Pacific and PNG, Ms Florence Rahiria added that building on existing collaborations with MAFF extension officers and the Tonga Geological Services GIS and remote sensing team will equip staff with an enhanced understanding of remote sensing-based methods and geospatial technologies for rapid field assessment.
'This new support will allow authorities to carry out a rapid and accurate assessment of damage to agricultural areas across Tongatapu and the impacts to vegetation and agricultural lands caused by Cyclone Harold will be identified and mapped and areas with significant damage will be prioritised for field-based damage assessments. We are proud that the assessment will use the mobile geospatial platform developed as part of an existing project that ACIAR has with Tonga', she said.
The agricultural damage map, associated satellite products and derivatives and field-based assessments will be delivered via a simple web application and disseminated through the Tonga National Emergency Management Office geoportal. This would enable first responders and relief agencies to quickly identify the worst affected areas and prioritise assistance.
The post-disaster assessment support is done in collaboration with the ACIAR commissioned the University of Western Australia as part of the climate-smart landscapes for promoting sustainability of Pacific Island agricultural systems project. The seeds storage refrigerator is supported through a current forestry project with the Commonwealth Scientific and Industrial Research Organisation, working with the Forestry Division of MAFF on Breeding of Tonga Indigenous Sandalwood species.