Managing fall armyworm in Australia and South-East Asia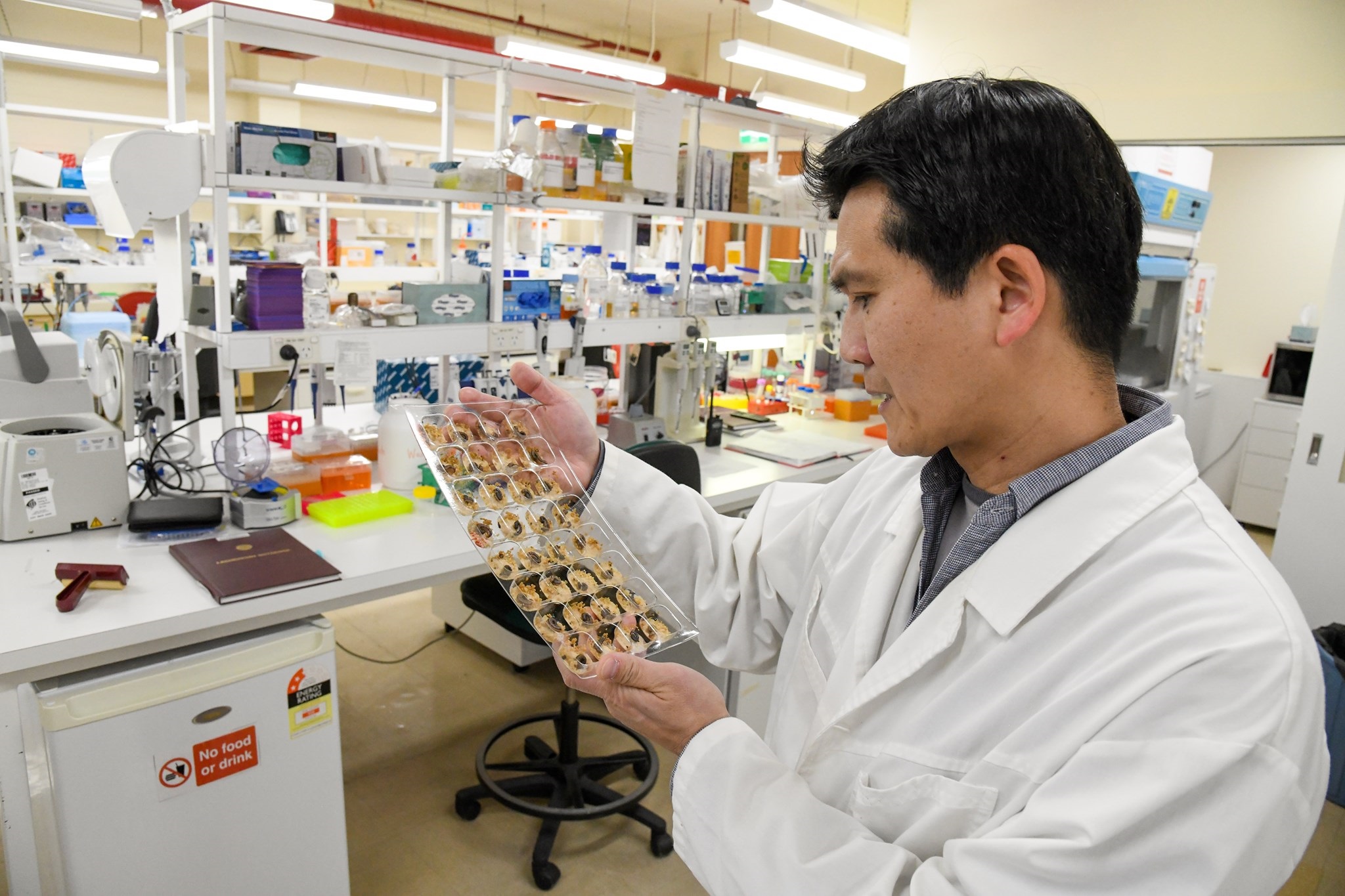 Understanding the genetics of fall armyworm, an invasive pest causing widespread crop destruction across the Indo-Pacific, is the focus of a new ACIAR-funded research led by the Commonwealth Scientific and Industrial Research Organisation (CSIRO).
Spreading from Africa in 2016, fall armyworm (FAW) has caused extensive damage to the crops of smallholder farmers threatening the food security of millions.
The project will provide a greater understanding of the pest's genetic make-up to inform which pesticides and other practices are the most effective for managing the pest. This knowledge will help countries - including Australia - develop effective pest management plans.
The caterpillars of FAW can eat various crops, including maize, sorghum, cotton, ginger and sugarcane and have shown resistance to commonly used pesticides. As an adult, FAW moths have been recorded to fly up to 160kms in a single night with favourable weather conditions, allowing it to spread rapidly across Africa and Asia since first its detection in 2016 before reaching Australia in early 2020.
Dr Sarina Macfadyen, ACIAR's Associate Research Program Manager for Farming Systems Analysis, hopes the research will start developing the knowledge needed to guide individual country responses and facilitate co-ordinated actions.
'This is a transboundary pest species, which means it can travel easily between countries and across large distances and therefore needs some degree of co-ordination in response and perhaps management,' says Dr Macfadyen.
'The team will focus on developing new knowledge in two areas; firstly, conducting a genetic characterisation of the similarities and differences in the populations found in Australia and the countries in Southeast Asia. Previous research has shown that there are two strains of Fall armyworm that look on the surface to be identical, but one preferentially feeds on rice and pasture grasses, and the other one that feeds on maize,' Dr Macfadyen says.
'The second area of research involves testing populations that may already show some level of resistance to commonly used pesticides. The team will look for genetic markers that suggest that a population carries a mutation that makes them able to withstand pesticides, and they will conduct bioassays on live caterpillars and expose them to different pesticides,' Dr Macfadyen says. 
'This knowledge will feed into the development of resistance management plans by individual countries and inform pesticide recommendations to farmers.'
The project is led by Dr Wee Tek Tay at CSIRO and involves partner research organisations in Indonesia, Vietnam, Lao PDR, Myanmar, Cambodia, Philippines and Malaysia, as well as a consultant in Uganda. The project is co-funded by ACIAR, the Grains Research and Development Corporation, the Cotton Research and Development Corporation, FMC Australasia and Corteva Agriscience.
The spread of transboundary pests, such as FAW, has increased dramatically in recent years. Globalisation, trade and climate change, as well as reduced resilience in production systems due to decades of agricultural intensification, have all played a part.
The research is due to run until the middle of 2021 with a final report of the findings to be published by CSIRO and ACIAR.