New partnership agreement signed to improve global nutrition and food security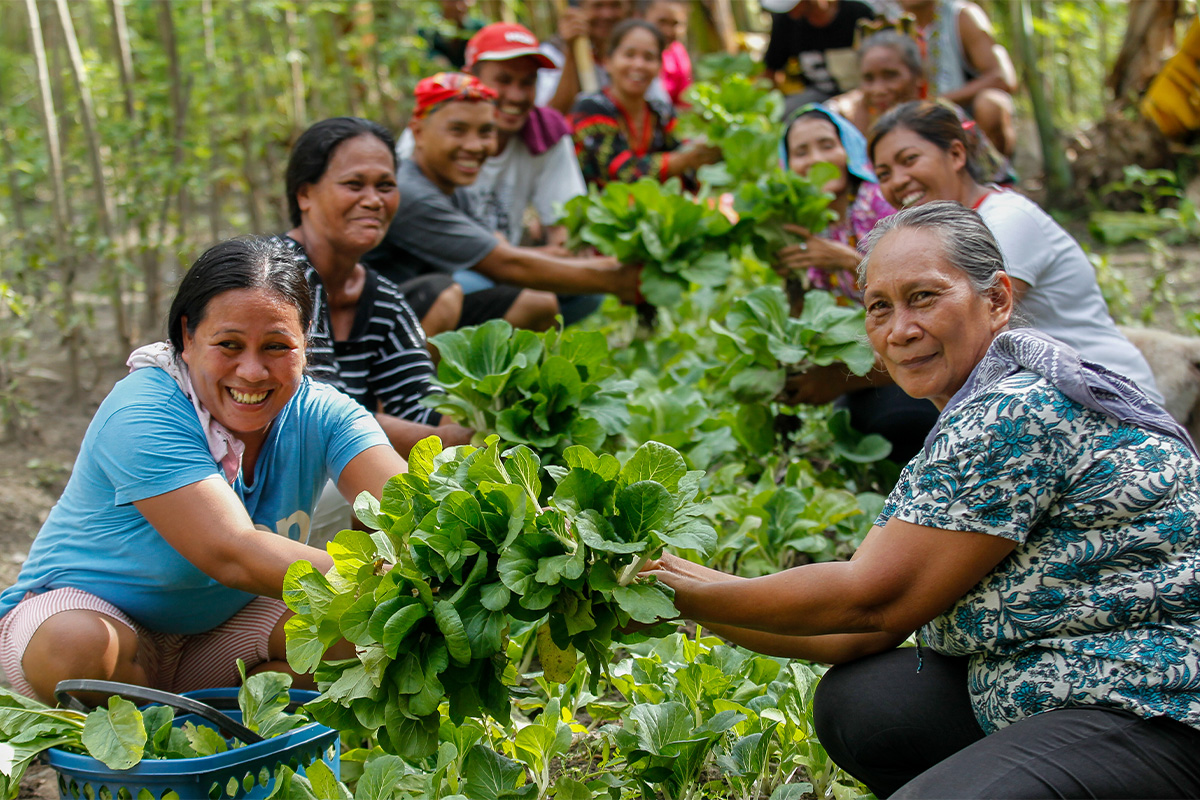 The Australian Centre for International Agricultural Research (ACIAR) has renewed its research for development partnership with the World Vegetable Center (WorldVeg), signing a new 3-year agreement today.
ACIAR will provide annual core funding contributions of A$500,000 to WorldVeg as part of efforts to improve global nutrition and food security.
WorldVeg has a unique vegetable research and development mandate and a vision to contribute to healthier lives and more resilient livelihoods through greater diversity in what people grow and eat.
Acting CEO of ACIAR, Ms Eleanor Dean, signed the agreement at ACIAR House in Canberra and said that WorldVeg plays a critical role in alleviating global poverty and malnutrition, including managing the world's largest vegetable gene bank. 
'There is no other organisation in the world that provides the kind of research and global public goods for vegetables that WorldVeg does, making them a key long-term partner for ACIAR.
'We are proud to support WorldVeg to build and maintain the core physical and intellectual infrastructure they need. This core funding will enable long-term research into developing improved vegetable lines, maintenance and improvement of genebanks, and increased staff capacity,' said Ms Dean. 
WorldVeg Director-General, Dr Marco Wopereis, said that continued ACIAR support would support vegetable breeding activities, capacity building programs and more.
'We are thrilled about the renewal of our collaboration with ACIAR. WorldVeg works in partnership across Africa and the Asia & Pacific region to realise the tremendous economic and nutritional power of vegetables.
'Boosting vegetable consumption and production requires simultaneously addressing supply, demand and policy issues and a strong emphasis on innovation, collective action and knowledge sharing.
'This continued support from ACIAR will help us provide stewardship to our vast collection of vegetable genetic resources and make this diversity available for direct use in farmers' fields and in breeding programs. We will work with our partners from the public and private sectors to enhance climate resilience, productivity and food safety of vegetable production systems, whilst reducing their environmental footprint,' said Dr Wopereis.
ACIAR has also provided project-level funding for WorldVeg-led projects across the Horticulture and Crops research programs for many years. 
One such project saw the establishment of the International Mungbean Improvement Network. The Network helps smallholder mungbean farmers across Asia and Africa tackle pests and diseases threatening their crops while helping improve agricultural practices to increase quality and productivity. The Network also benefits Australian growers, as mungbean is becoming an increasingly popular crop.
WorldVeg recently took a leading role in the design of the new Fruit and Vegetables for Sustainable Healthy Diets (FRESH) One CGIAR Initiative, which aims to increase fruit and vegetable intake for multiple impacts, including improving diet quality, nutrition, and health while also improving livelihoods.
The Australian Government, through ACIAR, provides ongoing funding to international agricultural research for development institutions to support the production and maintenance of global and regional public goods. This consistent investment underpins long-term strategic research initiatives while safeguarding organisational capacity and ongoing operations.  
WorldVeg is one of 7 research organisations receiving core funding from ACIAR, alongside the CGIAR, the Pacific Community (SPC), the Centre for Agricultural Biosciences International (CABI), International Centre of Insect Physiology and Ecology (icipe) and the Asia-Pacific Association of Agricultural Research Institutions (APAARI).
Learn more about the partnership between ACIAR and WorldVeg via the ACIAR website.