New professional development effort launched in Bangladesh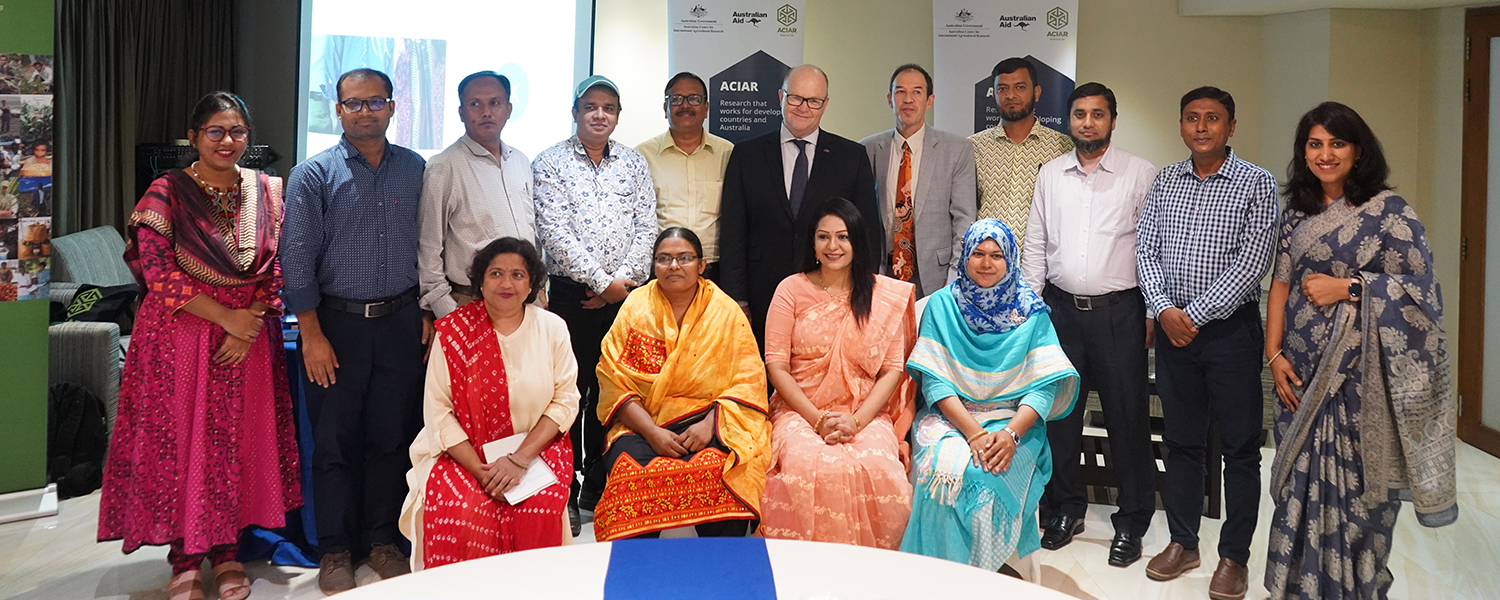 A new ACIAR-funded initiative in Bangladesh will develop the country's scientific and policy capability.
Launched on 20 July 2022 in Dhaka, the John Dillon Fellowship (JDF) Program will see a cohort of 15 Bangladeshi scientists, researchers, and economists participating in the program to enhance their leadership and management skills.
The fellowship provides training for mid-career professionals working in agricultural research for development in ACIAR partner countries. It is the first time the JDF will have an entirely Bangladeshi cohort.
The launch coincided with Australia and Bangladesh celebrating 50 years of bilateral relations.
Speaking at the launch ceremony, ACIAR Regional Manager for South Asia Dr Pratibha Singh spoke about the importance of the agricultural research for development partnership between Australia and Bangladesh.
'ACIAR is committed to long-term partnerships in Bangladesh. The JDF Bangladesh is a further example of this. ACIAR currently provides around AUD$3m per year in research funding under this partnership.'
Members of the JDF Bangladesh will undertake a training program in Australia learning key skills in leadership, research management, partnership brokering, communication, gender equity, diversity, and social inclusion to strengthen agricultural research within their institutions.
One of the new fellows, Taslima Zahan, who is a Scientific Officer at the Bangladesh Agriculture Research Institute, spoke about her expectations for the program.
'The Fellowship will help me gain leadership skills which I can put into practice for the betterment of my organisation, my country and myself. This will help me and my organisation become more productive and advanced.'
ACIAR Capacity Building Director Kate Turner-Mann spoke about the importance of capacity building efforts and delivering training in-person.
'We are very excited for the opportunity to work with our Bangladeshi colleagues in Australia in a collaborative learning environment. Key features of the program are working with participants to develop an innovation project for their institutions, professional development and learning good practices from other agricultural initiatives in Australia.'
The fellows will commence a 20-day professional development workshop and study tour in Australia in September 2022. Following the workshop, the fellows will return to Bangladesh, where they will work in teams to deliver their innovation projects. The program will conclude with a final workshop in Bangladesh, where fellows will present the results of their professional development projects.
Learn more about ACIAR investment in Bangladesh via the ACIAR website.