Pacific research partners sign new agreement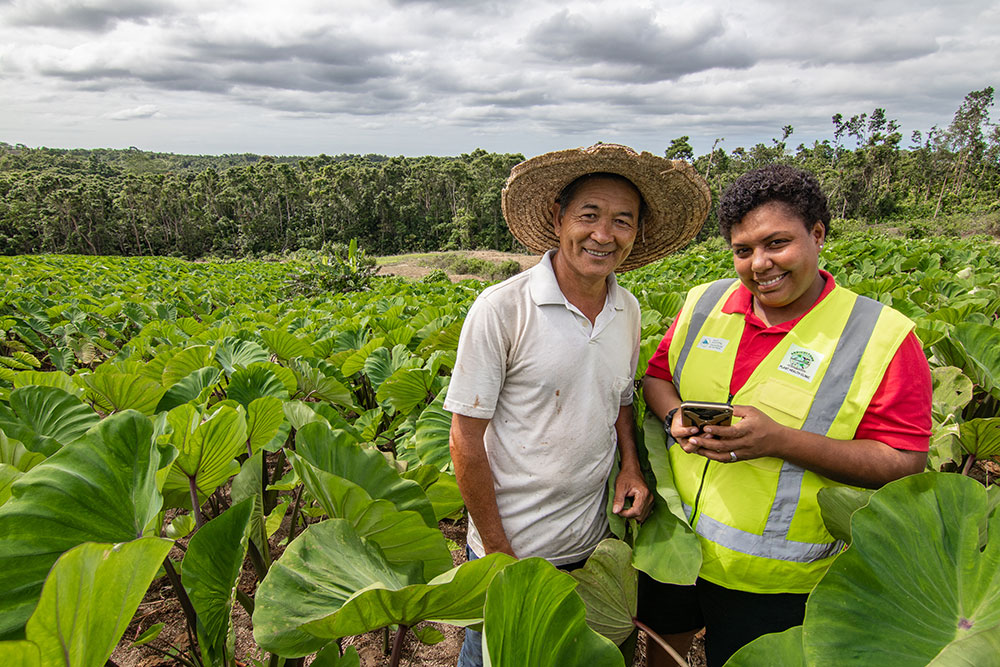 The Australian Centre for International Agricultural Research (ACIAR) has renewed its research for development partnership with The Pacific Community (SPC), signing a new 5-year agreement today.
The new arrangement builds on 30 years of collaboration between the two research agencies and strengthens a shared strategic vision for sustainable agriculture, forestry, and fisheries development throughout the Pacific.
Owned by 26 country and territory participants, SPC is the principal scientific and technical organisation in the Pacific working to support sustainable development in the region.
Acting CEO of ACIAR, Dr Daniel Walker, signed the agreement at ACIAR House in Canberra and said the new long-term commitment further underpins the shared trust between the agencies.
'Agricultural research is an international enterprise that is founded on strong partnerships. At ACIAR, we foster global research collaborations with multilateral partners like the SPC to build and strengthen core research capacity through cooperation, and timely, reliable, and consistent funding.
'SPC plays a pivotal role in the production of regional public goods for the Pacific, and ACIAR is proud to support the organisation in furthering these core scientific, technical and management capacities through this new arrangement,' said Dr Walker.
'Our commitment to the Pacific Community has been ongoing for more than three decades, and I'm proud to be reaffirming this long-term commitment into the future.'
The new 5-year agreement extends the partnership to December 2026 and will help enhance the capabilities of SPC's Land Resources Division and Fisheries, Aquaculture, Maritime Ecosystems Division.
SPC works in seven key areas relevant to development in the Pacific region, including climate change, disasters, non-communicable diseases, gender equality, youth employment, food and water security, and biosecurity for trade.
SPC Deputy Director-General, Cameron Diver, said the new agreement strengthens the enduring partnership between ACIAR and SPC.
'The new agreement cements the longstanding cooperation between ACIAR and SPC and provides further valuable investment in deepening our scientific and technical capability to foster sustainable management of land-based and marine natural resources.'
Australia helped establish the SPC in 1947, then the South Pacific Commission, through The Canberra Agreement. The organisation has since grown to 26 Pacific Island Country members.
Learn more about the partnership between ACIAR and the SPC.