Reflecting on six months of ACIAR Learn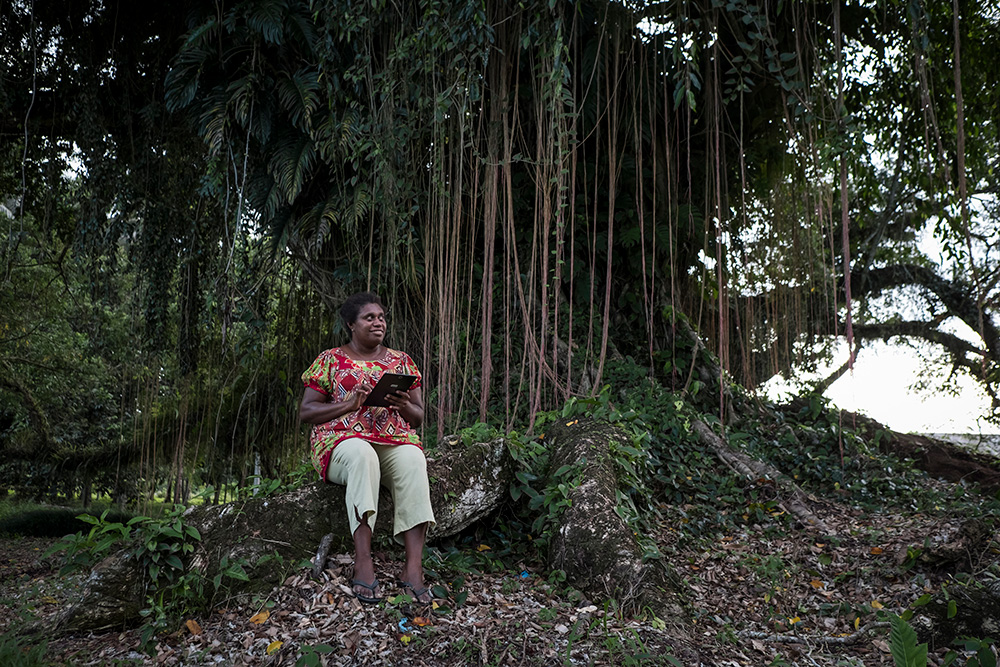 Six months since its launch, ACIAR Learn has helped over 100 ACIAR-funded researchers and alumni advance their professional skills.
ACIAR launched its first ever online microlearning platform in April 2022. Six months later, the program continues to grow from strength to strength.
Designed, developed, and delivered by ACIAR, the University of Queensland and Catalpa International, ACIAR Learn is changing how ACIAR-funded researchers build their skills and knowledge.
"We've had really strong engagement from learners over the past six months. During this time, we have registered 119 learners, and delivered five courses with a 74% completion rate. We've been happy to see such a positive response from learners who have provided a 95% satisfaction rate," said ACIAR Learn Project Lead, Alessia Anibaldi.
The ACIAR Learn program is a key ACIAR initiative that supports capacity building in its partner countries. By developing the skills of agricultural researchers in these countries, ACIAR Learn participants strengthen their capabilities and build their own networks.
A novel microlearning approach
"Throughout the COVID-19 pandemic when travel was heavily restricted, we investigated how to provide effective ongoing learning. That's when ACIAR Learn was created," said ACIAR Director of Capacity Building, Kate Turner-Mann.
"It was an opportunity to explore innovative ways to deliver learning to researchers in our partner countries. The current integrated approach that brings microlearning together with people-based learning through live sessions and group work is the perfect solution."
ACIAR Learn is underpinned by two core principles. Microlearning and mobile-first. Learning is done in dynamic bite-sized lessons that can be completed in 20 minutes or less. With the program also available on mobile devices, learning can be done anywhere, any time, at any pace.
"Microlearning means that lessons and content are minimalist in nature. Within a lesson, every word is precious. Each interaction a user has with the app must add value," said Education Team Leader at Catalpa, Sarah Treadgold.
"To ensure we can get the best out of microlearning, we use human-centred design to guide the development of content for lessons and courses. This means that content is carefully curated with the involvement of learners, considering their experiences, knowledge and daily work life."
Keeping the human element in learning
The program's online learning is complemented by live interactive sessions where participants can have valuable discussions with other researchers in their field around the globe.
"When it comes to learning, the sharing of knowledge, experiences and expertise with peers is so valuable. From sharing ideas to having a broader support network behind you, learning is done best with other people" said Alessia Anibaldi.
"ACIAR Learn provides the perfect balance between microlearning and people-based learning. With lessons complemented by opportunities for connection, collaboration and interaction, learners advance their knowledge and skills even further."
Changing how we think and learn
Mani was selected to receive a John Allwright Fellowship in 2020, through which he became involved in the ACIAR Learn Program.
Mani shared how the program changed the way he thinks and learns through embracing technology.
"It's really useful, especially with upcoming field surveys and academic writing, and to prepare me, and I'm sure others as well, to cope with the fast-evolving technology that's out there in the world. We have to adapt to how we execute [work] more efficiently with modern technology in the real world. So, I believe the program really helps us be more innovative with the way we think and how we learn."
Mani also spoke about the convenience and accessibility of the program, which is particularly valuable for alumni or those who are no longer pursuing university studies.
"The material is up to date. It's simple, effective. I think it's an efficient way of learning. User friendly, it's a very convenient platform for quick refreshers, like a support centre for the alumni, because we don't normally get these opportunities after university. So having these materials accessible once more, it really does help."
The ACIAR Learn program also gave Mani the opportunity to consolidate his learning.
"One thing that stands out for me is filling the knowledge gaps or deficiencies that are sometimes overlooked, things that I thought I already understood before."
Looking ahead
"It was amazing to see such strong engagement from our first group of learners over the first six months. Our aim was to really help our participants enhance their skills and knowledge through ACIAR Learn and continue to improve the content based on what we have also learned along the way," said Kate Turner-Mann.

"We're looking forward to the coming six months as ACIAR Learn continues to grow. We'll be rolling out revised versions of our courses and several new courses for researchers and alumni, providing an exciting range of topics to strengthen our participants' capabilities even further."
--
ACIAR Learn is available to selected agricultural researchers in partner countries who are working on ACIAR-funded projects. Alumni who have completed an ACIAR fellowship or scholarship can also submit an EOI to enrol in a course here.