Overview
This project is accelerating the development of finfish mariculture in Cambodia by leveraging previous and ongoing ACIAR investments in Indonesia through south-south cooperation.
Marine finfish aquaculture is an emerging industry in Cambodia where it is developing along dualistic lines. This includes a combination of small- to -medium enterprise farms using small cages and simple technology, and at least one large sea cage farm, using large cages and more advanced technologies.
In contrast, marine finfish aquaculture is well established in Indonesia. Cambodian and Indonesian researchers jointly proposed the use of established capability in Indonesia to train Cambodian researchers in support of that country's developing marine finfish aquaculture sub-sector. The mechanism to support this initiative is a research and capacity-building cooperation between Cambodia and Indonesia, with mentoring support by Australian researchers.
The project will accelerate the development of marine finfish aquaculture in Cambodia; support the development of rabbitfish aquaculture in Indonesia; and evaluate the context favouring successful south-south development cooperation vs. traditional bilateral cooperation.
Expected project outcomes
Cambodian researchers trained in fish nutrition, hatchery production and fish health to a standard capable of supporting marine finfish aquaculture development.
Expansion of the marine finfish aquaculture industry in Cambodia due to improved seedstock quality and quantity, and provision of technical support services.
Development of cost-effective seedstock production technology and grow-out diets for rabbitfish.
Improved knowledge of the use of local (Cambodian and Indonesian) feed ingredients in fish diets.
An assessment of the benefits and constraints of the south-south cooperation approach, and a framework for inclusive south-south trilateral cooperation application in future ACIAR projects.
Map
Image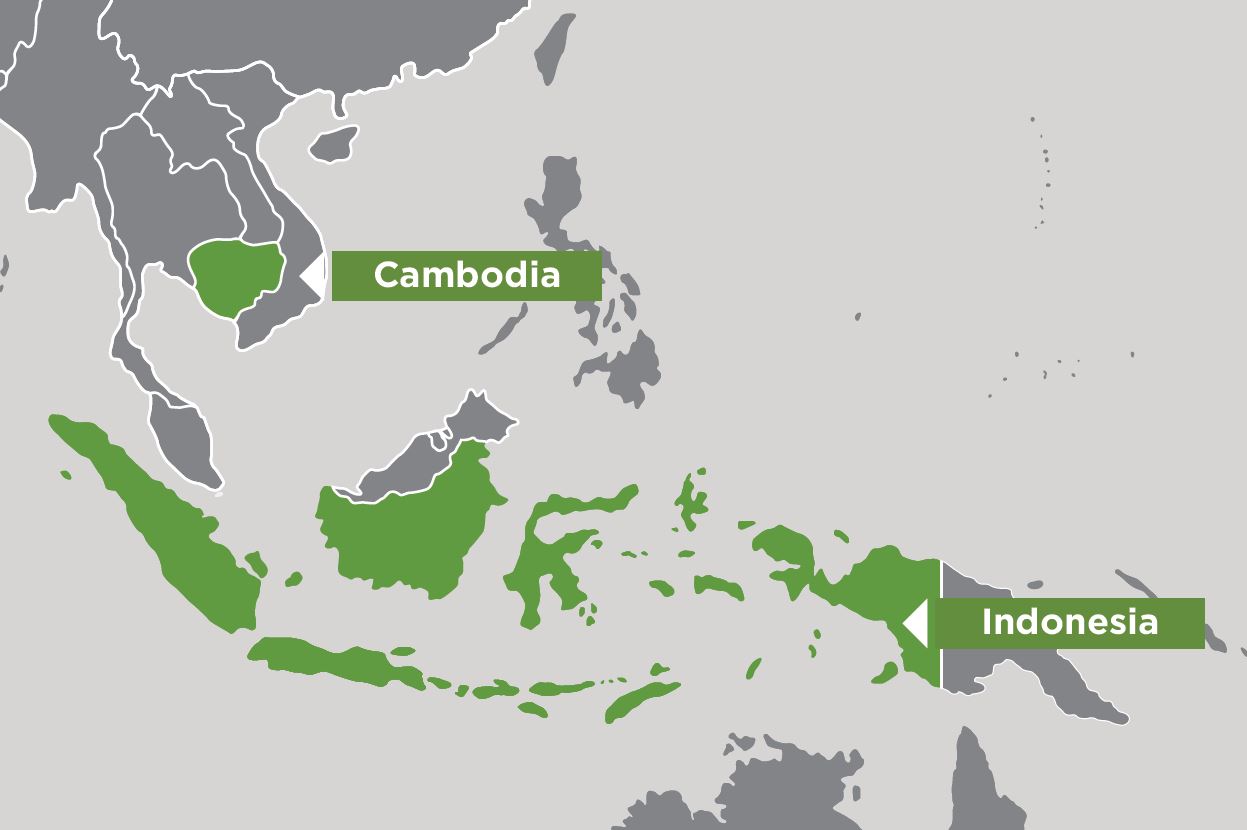 Key partners
Fisheries Administration, Cambodia
Institute for Mariculture Research and Development Gondol
NSW Department of Primary Industries
Research Institute for Coastal Aquaculture
University of the Sunshine Coast