Overview
This project aims to identify the socio-economic drivers that link the animal-human-animal interfaces at the local and national levels (Philippines, Indonesia, and Laos) for the effective operationalisation of a unified One Health action in Southeast Asia.
It uses a One Health/Eco Health approach to examine the connection between and among animal health, the economics of livestock production, and environmental and public health. The ASEAN Statistical Yearbook 2016/2017 has recorded its livestock population to comprise a total of 185,960.5 thousand heads as of 2014.
In a span of 4 years, the livestock population increased by 3.77% in 2013-14. The demand for livestock products is expected to continue to grow rapidly due to population growth and increase in demand as affected by prevailing lifestyles.
The impact of disease on the market has been addressed through several mitigation strategies from the production level up to the post-harvest stage. This project would investigate the socio-economic drivers of disease transmission and in operationalising One Health in selected Southeast Asian communities. It would also assess the impact of providing a sustainable framework on the supply and production of livestock via One Health approach.
This project is part of the ACIAR/IDRC Research Program on One Health (AIRPOH) —a partnership between ACIAR and Canada's International Research Development Centre. The program forms a portfolio of interconnected projects throughout East and South-East Asia supporting research that will have a transformative impact on human, animal and environmental health.
Expected project outcomes
Evaluate the enabling and limiting factors across relevant scales (local to national to regional) and thematic considerations that facilitate the operationalisation of One Health in support of productivity and sustainability targets in livestock production.
Pilot test interrelated multi- and inter-disciplinary methodological frameworks from participatory epidemiology, spatial analysis, financial and economic analysis, participatory modelling and simulations, and policy formulations, to link livestock, the environment, and the socio-economic factors, and recommend appropriate solutions.
Implement capacity-building training and policy analyses to produce new champions and practitioners of One Health across each of the selected Southeast Asian countries.
Map
Image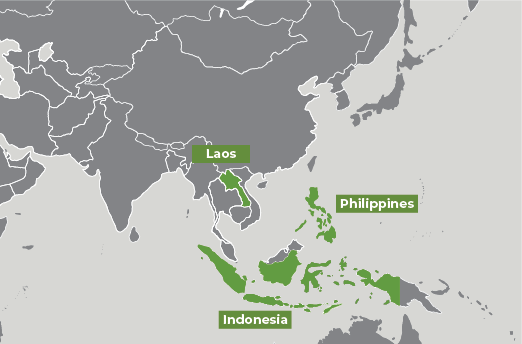 Key partners
Gadjah Mada University
National University of Laos
University of the Philippines, Los Baños