Date released
06 July 2018
ACIAR livestock projects funded in Pakistan over the past decade have had one clear objective — improve the productivity and profitability of smallholder dairy farms. Ten years on, the benefits have been profound, reinforcing an already strong agriculture research partnership between Pakistan and Australia.
With a population of around 200 million people, Pakistan is the sixth most populated country in the world and has a well-integrated agriculture sector accounting for a quarter of the country's gross domestic product.
Over the past decade, milk production has increased by one third with 95 percent of all milk coming from small-scale rural and peri-urban holdings with less than five milking animals. Eight million families depend on the industry as a vital source of income and socio-economic development, making Pakistan one of the world's top milk producers.
Since 2007, the Australian Centre for International Agricultural Research (ACIAR) supported collaborative efforts between Pakistan and Australian research agencies—most notably the University of Veterinary and Animal Sciences in Lahore, Charles Sturt University, and the University of Melbourne — to increase and improve the productivity and profitability of smallholder dairy farmers, transforming their lives in the process.
CHALLENGES FACING SMALLHOLDER DAIRY FARMERS
Dairy farmers in Pakistan face a number of challenges when rearing animals for milk, often struggling to make any profit. These challenges are underpinned by a general lack of information about how to manage animals and what basic conditions are required for healthy productive cattle.
Prior to the project, animals seldom had enough shelter, access to drinking water or nutritious feed, undermining production and increasing calf mortality rates—further impacting the farmer, their livelihoods and future profitability.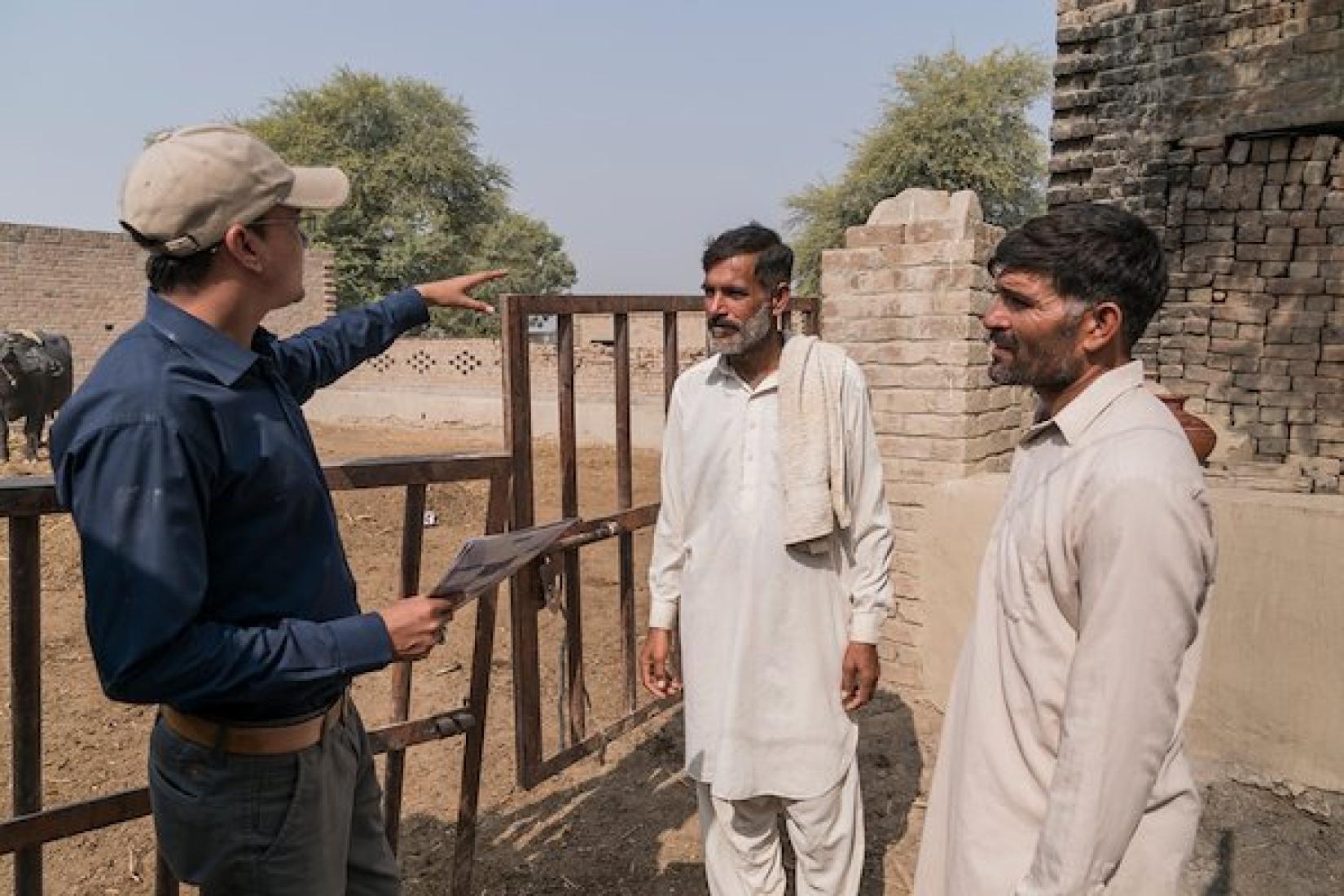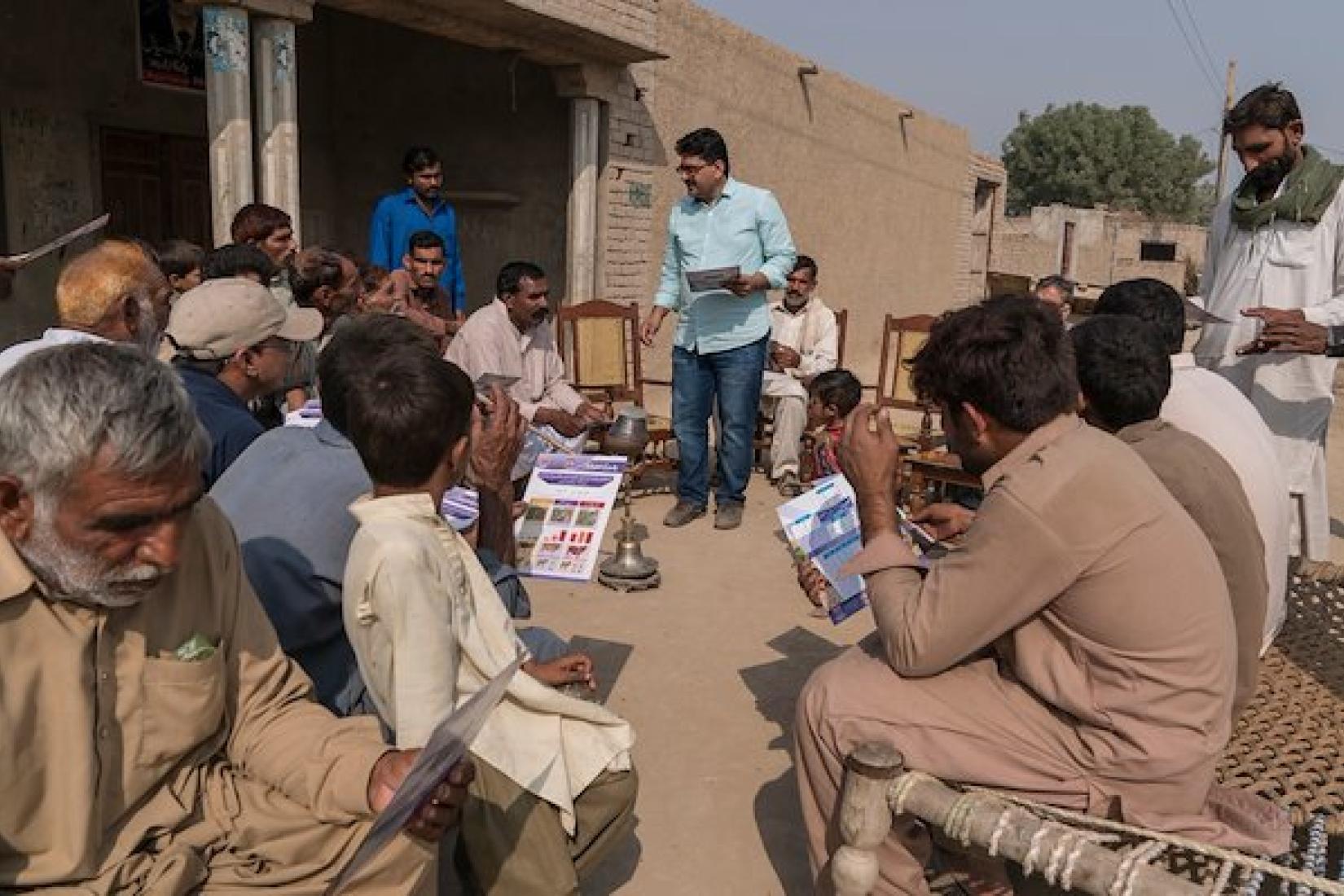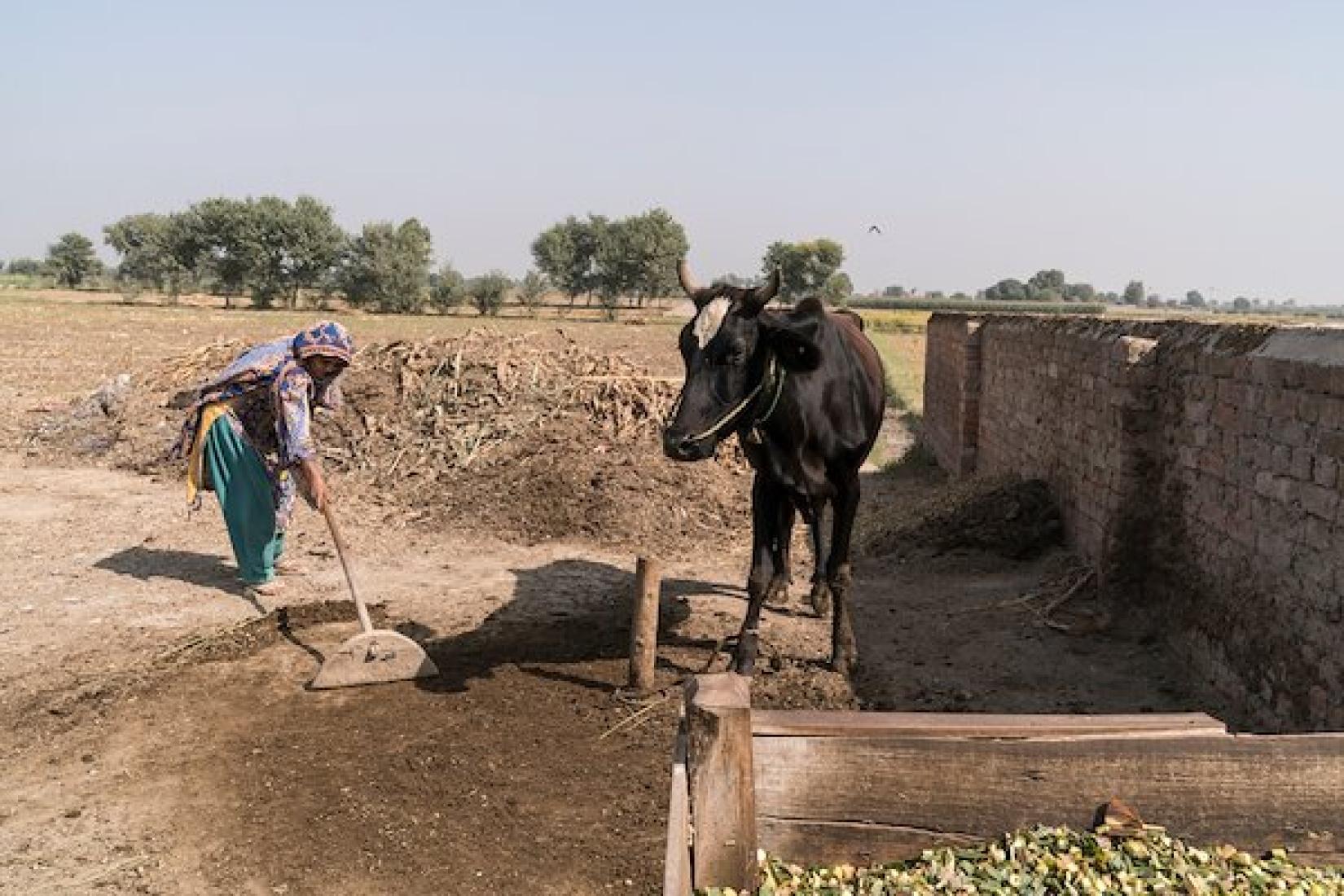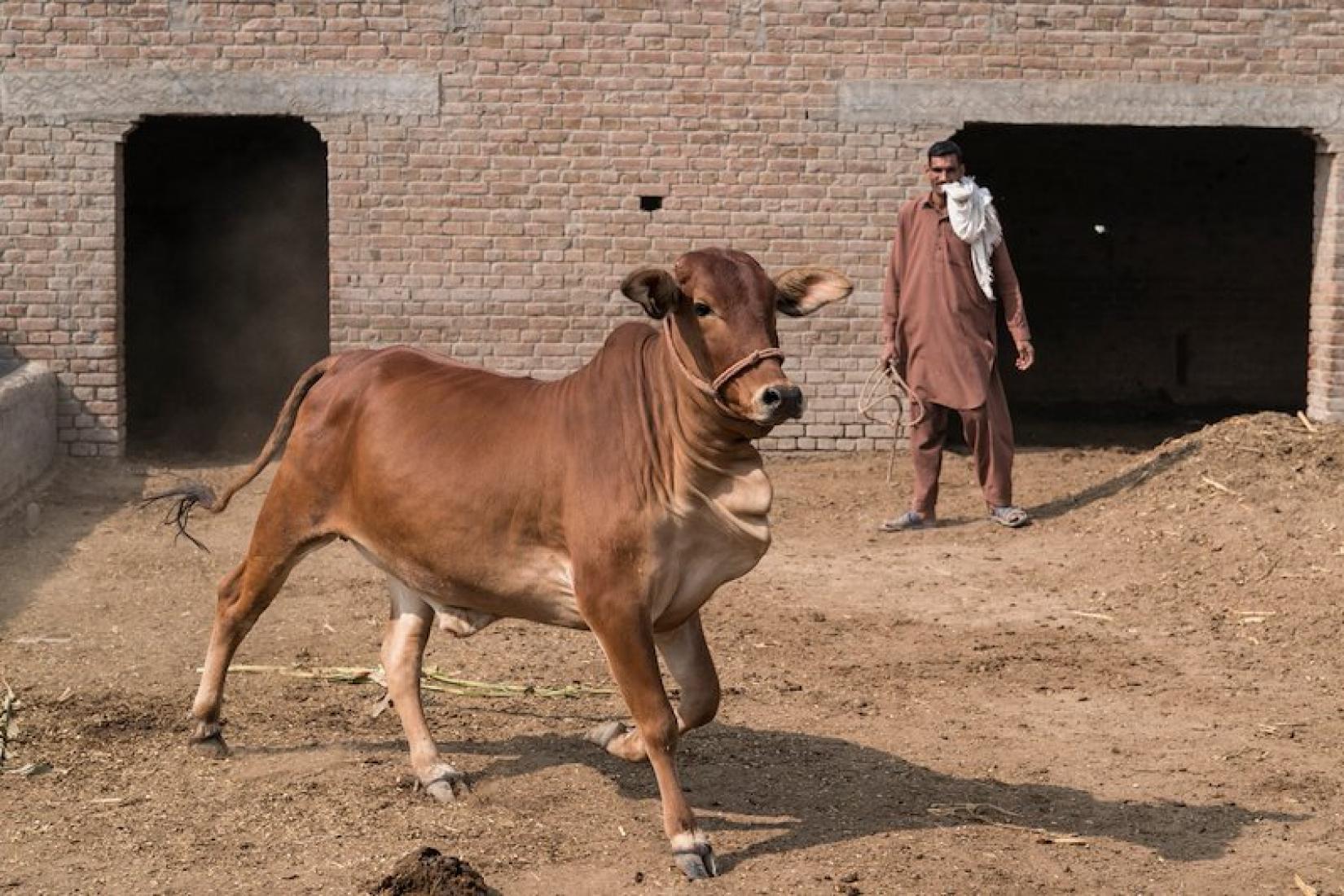 In addition to these limitations, project staff initially struggled to convince local famers to adjust their traditional methods by taking part in the project. Participation increased over time, thanks to the dedication of project staff and the training of local field extension workers who engaged with farmers directly through a series of discussions groups. These groups raised awareness around the different components required for successful animal management and demonstrated first-hand how project participation could improve productivity.
'Before the project our animals were always tied with pegs to the ground,' says Allahdad, a local dairy farmer in Punjab Province. 'If we had time we might offer them water but if we were busy we might skip [giving them a drink]. Now after being involved with the project, they have shared new methods and practices with us.'
For farmers like Allahdad, these simple changes made a significant difference, with participants recording not only improvements in their animal's health, but noticing sizeable increases in milk production—as much as an extra litre per animal each day—meaning more income for the household.
The other major impact the project had was calf mortality rates, with the improved milk feeding regimes and living conditions not only leading to a dramatic reduction in calf mortality, but also doubling the speed at which calves grew.
'Since then I have constructed a shed, I give ample feed and free access to water, the animals can eat and drink as they desire. They look much better now. We now actually have spare time which we can put into other activities,' says Allahdad.
'I have spent money on adopting these new practices, but it has allowed me to earn more income too. Of course it's a joyful moment as a livestock owner to observe my healthy animals with free access to feed and water.'
For Allahdad, the project and team of researchers have empowered him and his community with the knowledge to improve their livestock's health and ultimately their own lives. 'We are so thankful, we salute the team!' says Allahdad. 'They have invested so much time and energy to put us on this path. Now we must continue of this journey.'
THE GROWING ROLE OF WOMEN
Another aspect to this project has been the important role women play within Pakistan's dairy farming industry—both as farmer and researcher.
'We do a lot for the management, the keeping of these animals,' says Sarwar Bibi, one of the many female dairy farmers taking part in the project. 'We cut the fodder and feed, we clean the shed, we pick the manure and dung, we need to take the animals to water two or three times, then the milking, the tying, the untying, moving them into shade, we do everything.'
With women heavily involved in the day-to-day management of animals, their participation in the project was paramount. Despite this, due to various cultural differences, engaging with female farmers in Pakistan proved challenging.
To help overcome this obstacle, the project team have been recruiting and supporting local early-career researchers onto the project to directly engage with local farmers.
'It was a big problem to engage the female farmers in our project,' says Anam Afzal, a local researcher who recently joined the project. 'Most of the female farmer community is reluctant and shy—they're not socially very active.'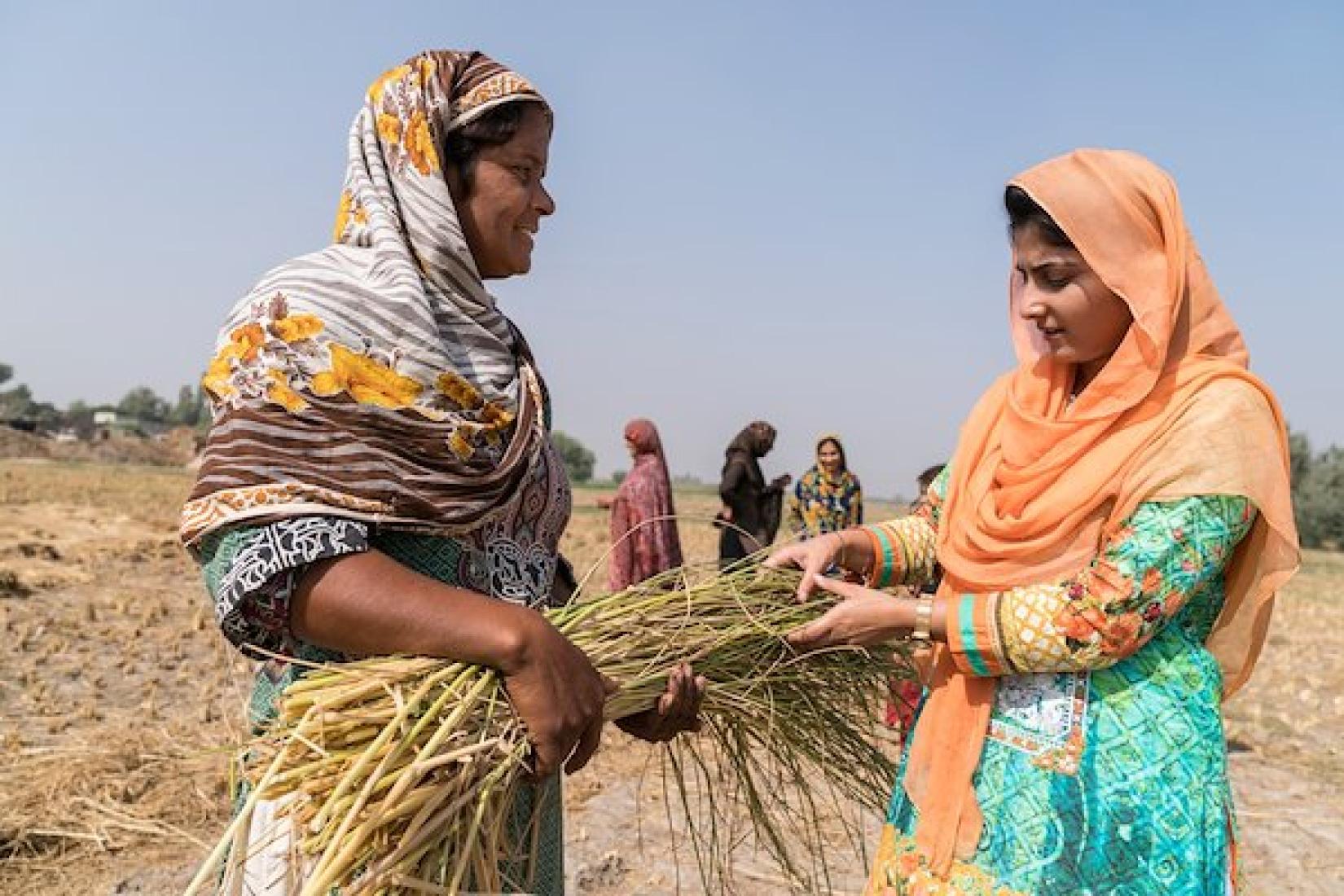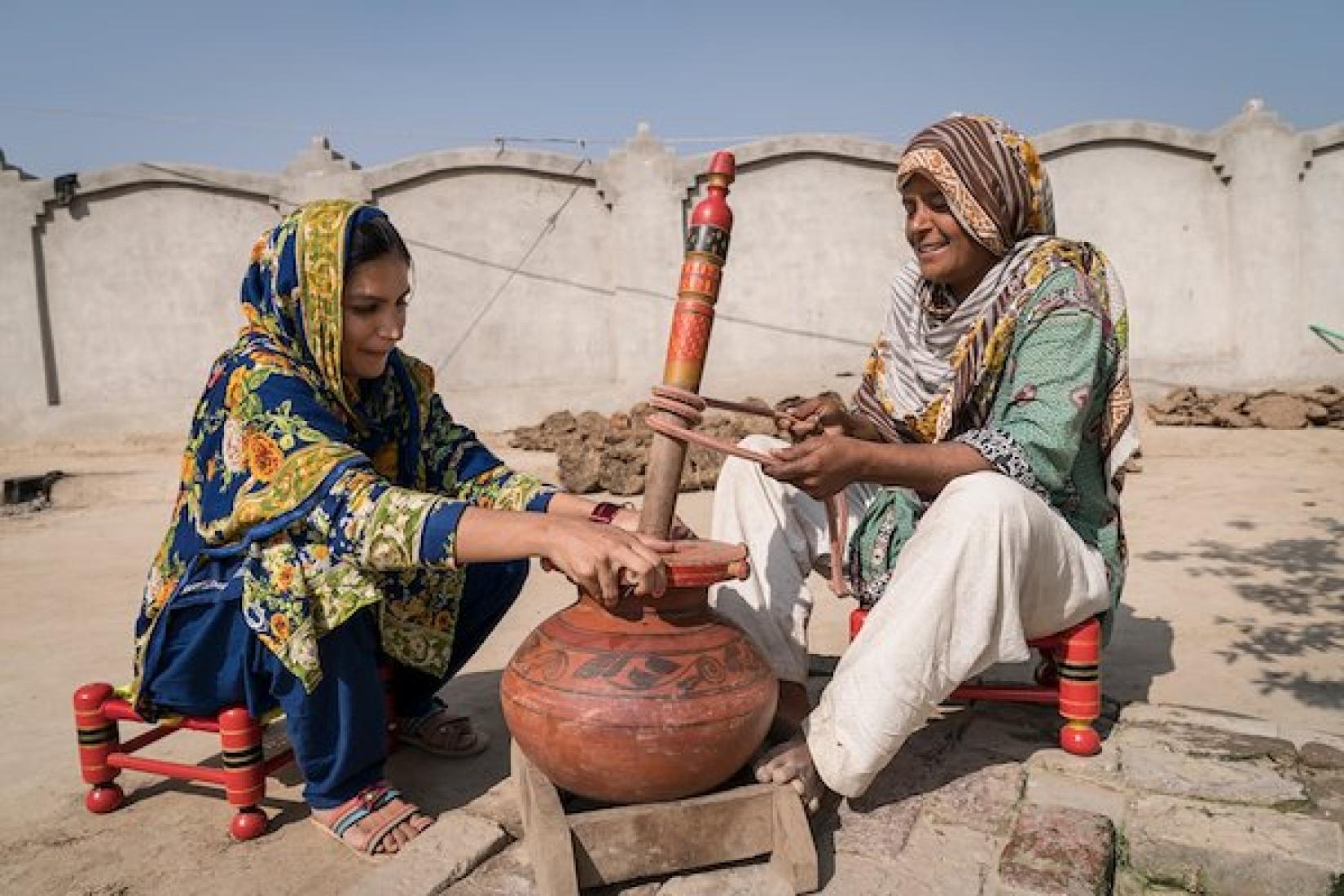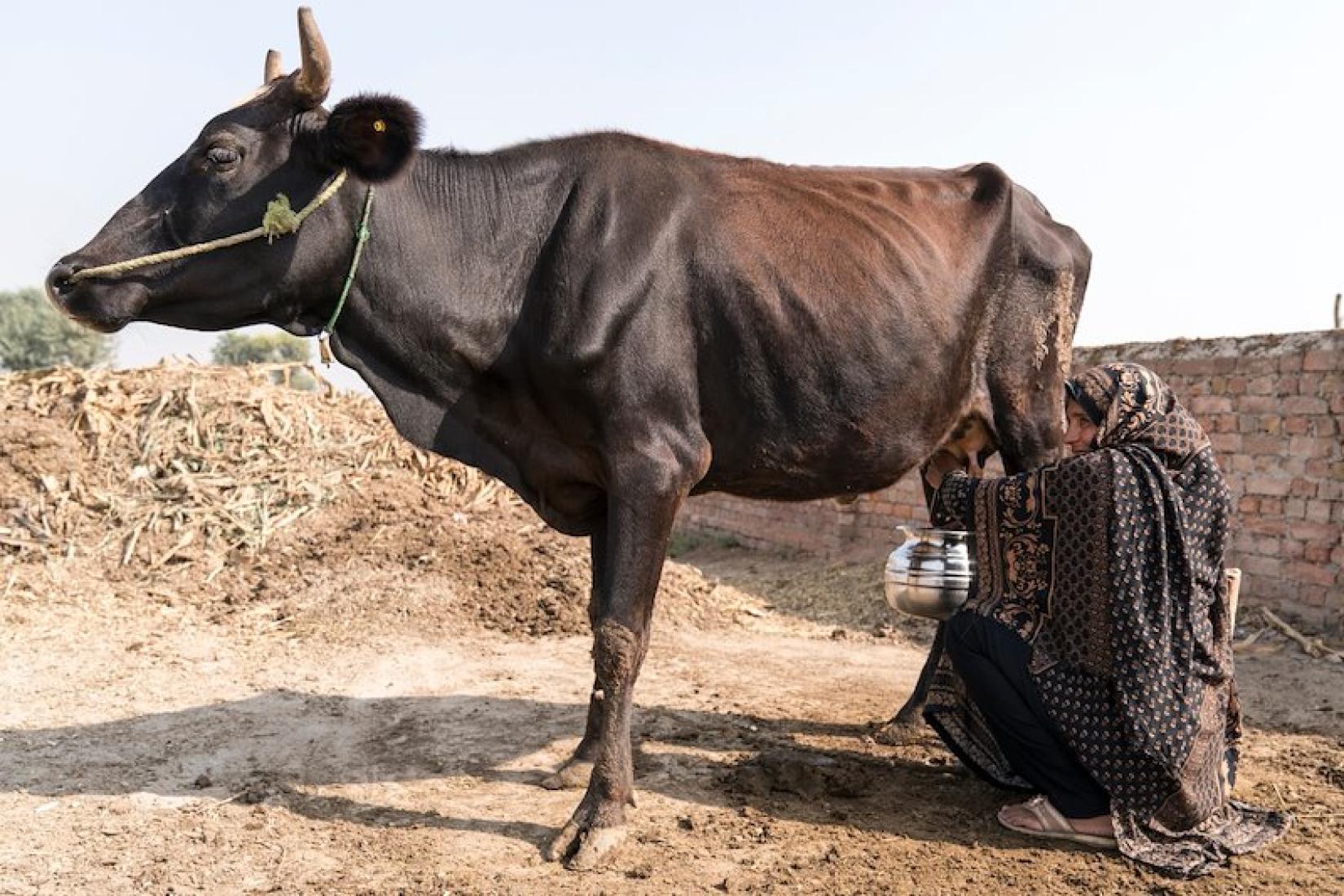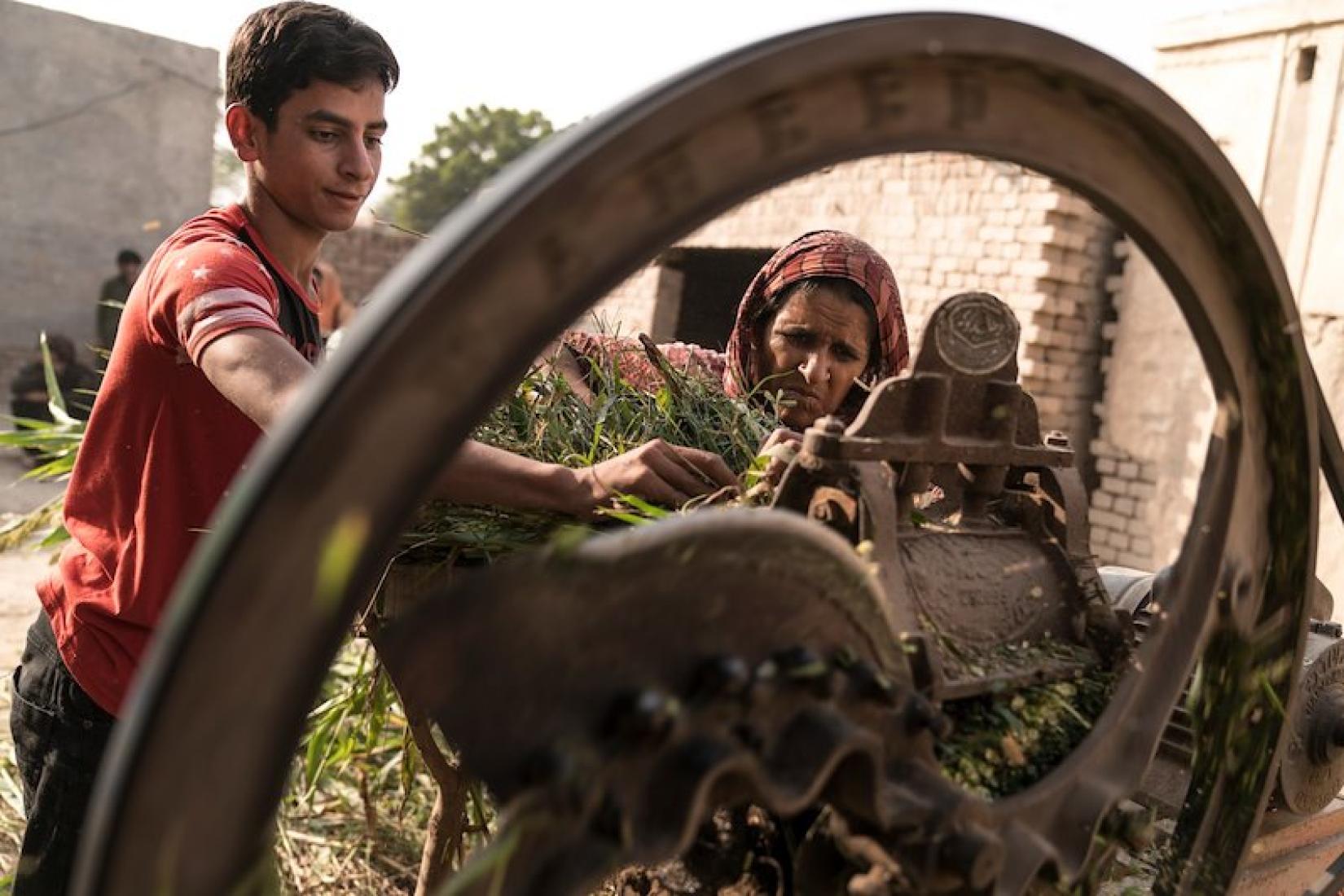 To navigate this tricky cultural barrier, Anam and the research team focused on building relationships with each of the farmers, all in an effort to gain trust and help communicate about on-farm recommendations. Over-time this people-focused approach proved effective, engaging famers like Sarwar to become involved in the project and reap the benefits of having healthier cattle.
'We are not just transforming the livestock farming systems and the cattle farming,' says Anam, '…we are also transforming the impact in terms of the profits and the income to the whole family. The story is not finished here,' says Anam. 'We will continue our work with the female farmer community and in our upcoming project, we hope to involve the female farmers in the fattening business.'
BUILDING RESEARCH CAPACITY
Typical of ACIAR's work throughout the developing world, as well as achieving the main project objectives addressing food security and improving livelihoods, there are also many notable capacity building achievements ensuring research will continue in-country long after ACIAR's direct involvement ends.
Upon commencement of the project in 2007, project staff hired researchers to join the team to assist with in-country operations. One of these Pakistani researchers, Hassan Warriach, is still with the project today.
'When we started the project back in 2007, we employed new researchers, one being Hassan,' says Dr David McGill, project leader from the University of Melbourne.
'I remember one of the first times going out into the field with him and he had such passion about how we could conduct this research. Hassan is still passionate as ever about what he is going to do,' says Dr McGill. 'He has so much drive about what we can do in Pakistan working with farmers, and realises how important it is to work with some of our younger staff—such as Anam—and how to support them to continue and build relationships with farmers to be able to enable further success.'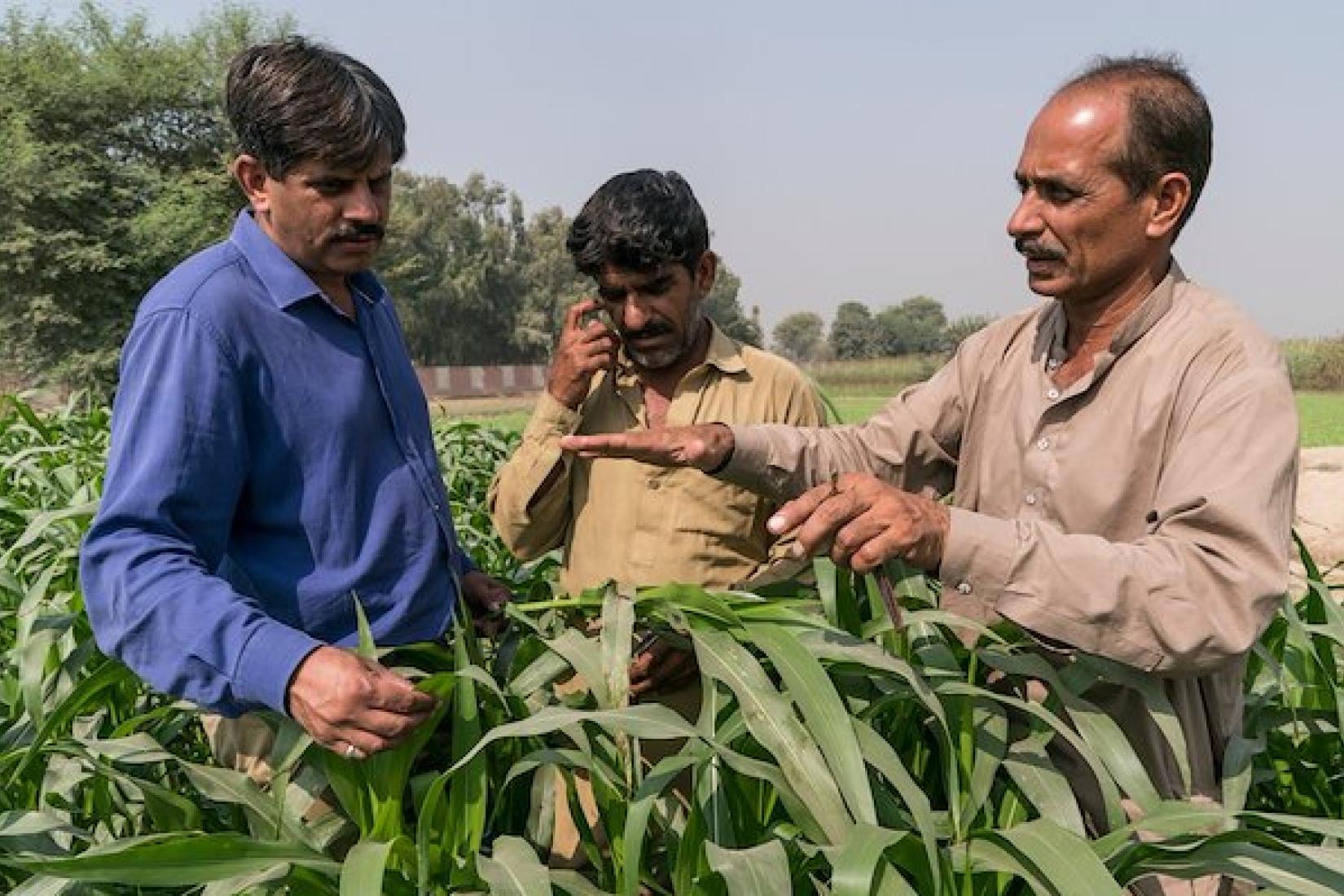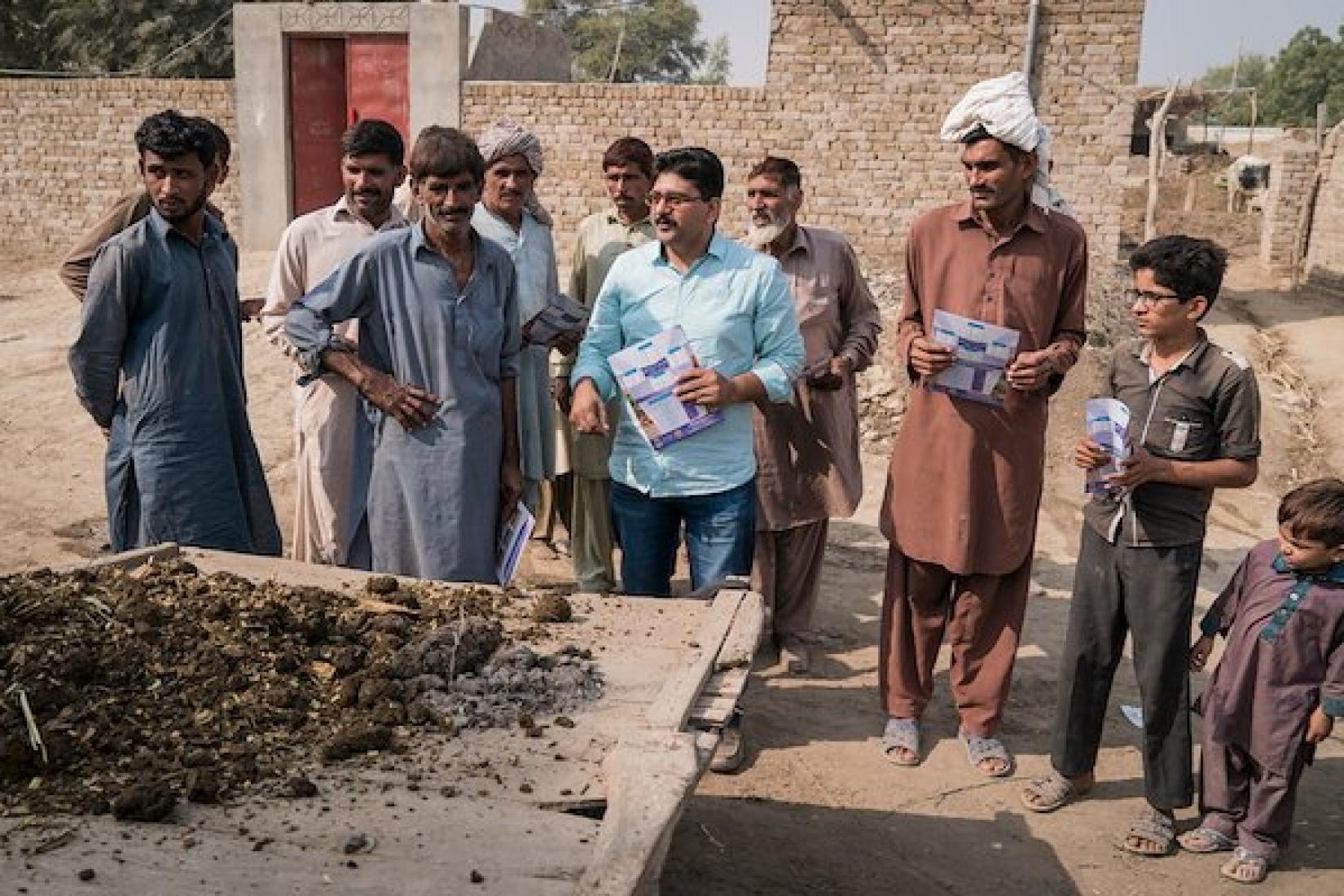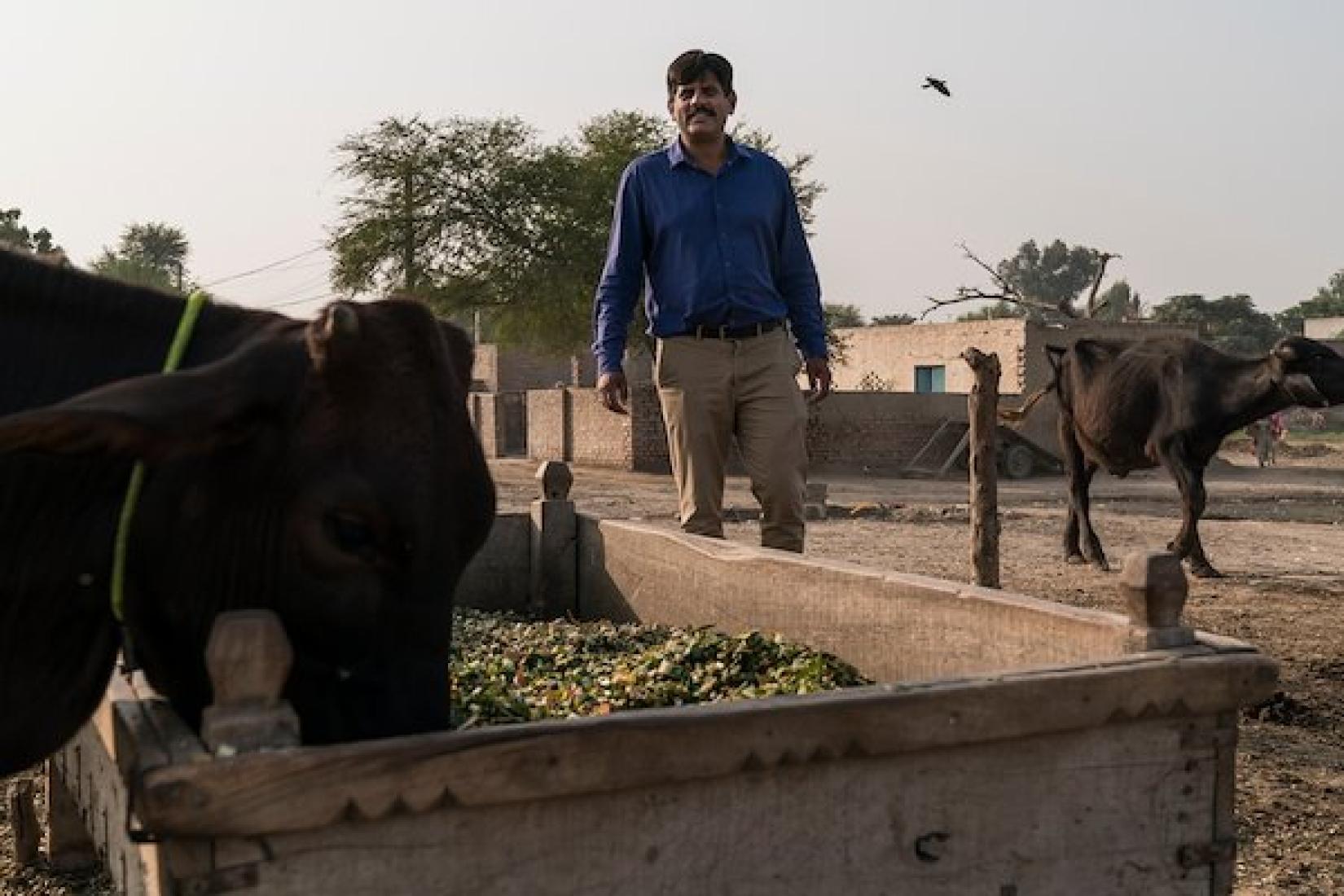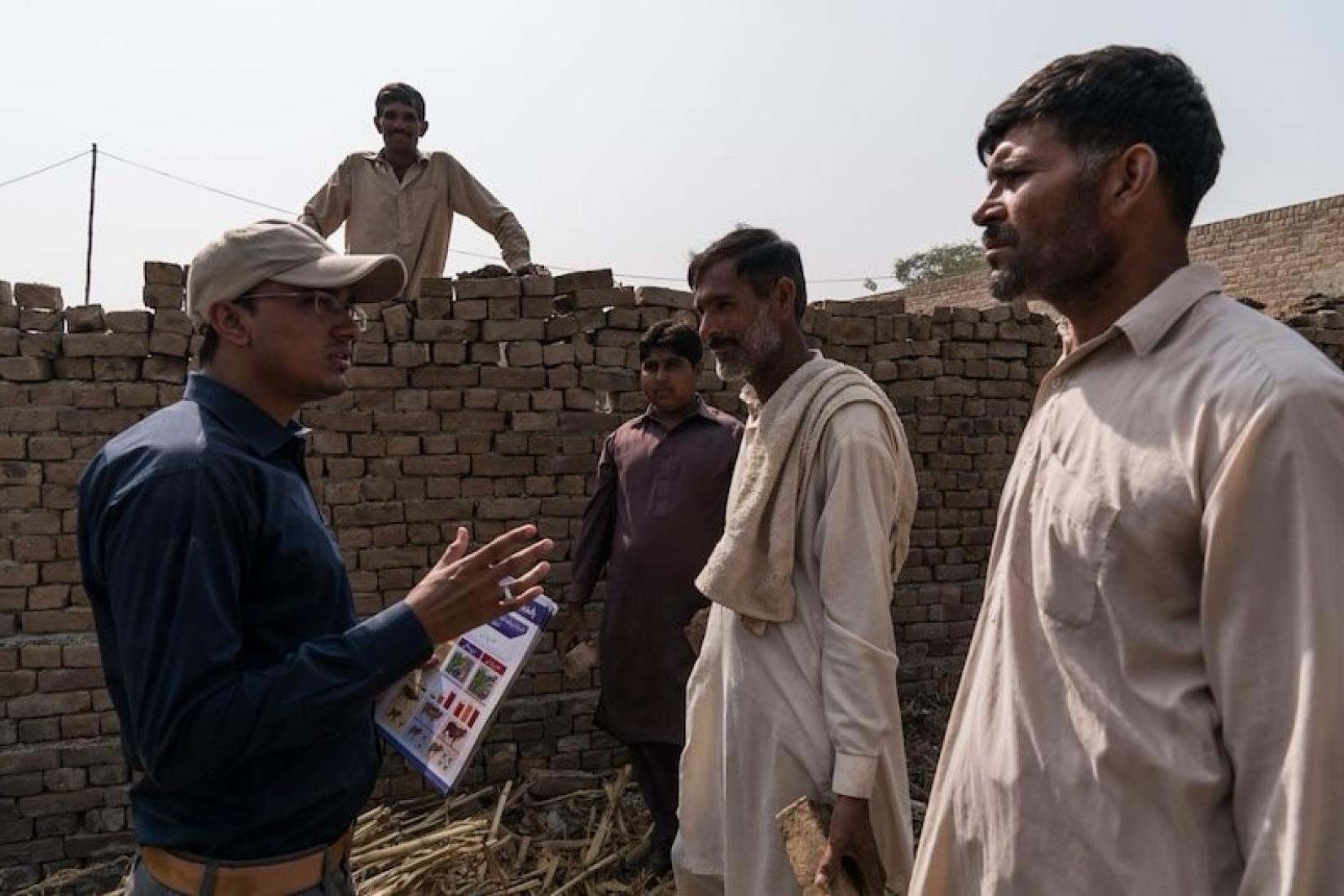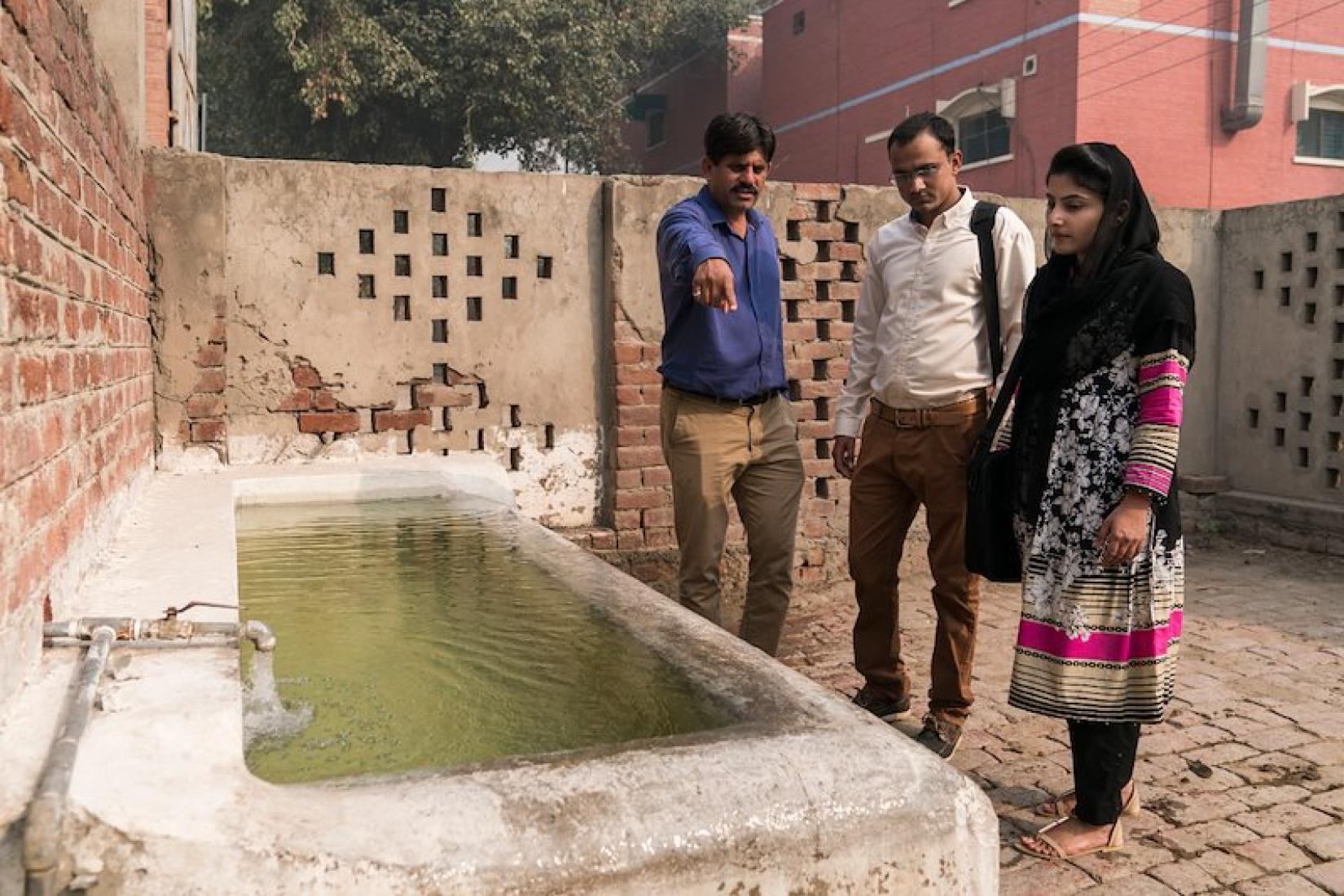 For Hassan, the opportunity to participate on the ACIAR projects and complete a John Dillion Fellowship in 2014 has seen his career flourish, recently accepting a postdoctoral research position at the University of Melbourne. This position will enable Hassan to continue his work in the area of extension and further use and expand the strong networks established over the last decade.
Hassan's long involvement in the project has been mirrored by Dr McGill; both playing central roles for over a decade. In a research for development context, continued involvement over such a period is not common. This has been furthered by the unwavering support of former project leader, Dr Peter Wynn (now retired) from Charles Sturt University, who has remained a strong mentor to both Hassan and Dr McGill in an advisory role.
This consistency of personnel enabled strong relationships to be built and maintained, allowing researchers to focus on addressing key areas of research within the dairy/livestock sector of Pakistan.
Funding for the project—Improving smallholder dairy and beef profitability by enhancing farm production and value chain management in Pakistan—is through a co-investment between ACIAR and Department of Foreign Affairs and Trade and is due to carry through until 2021.
ACIAR has been funding research for development in Pakistan since 1984, with recent efforts focusing on Pakistan's key fruit crops, livestock, agricultural policy and water management.
Learn more on the ACIAR website.