New initiative to transform coastal food systems in the Solomon Islands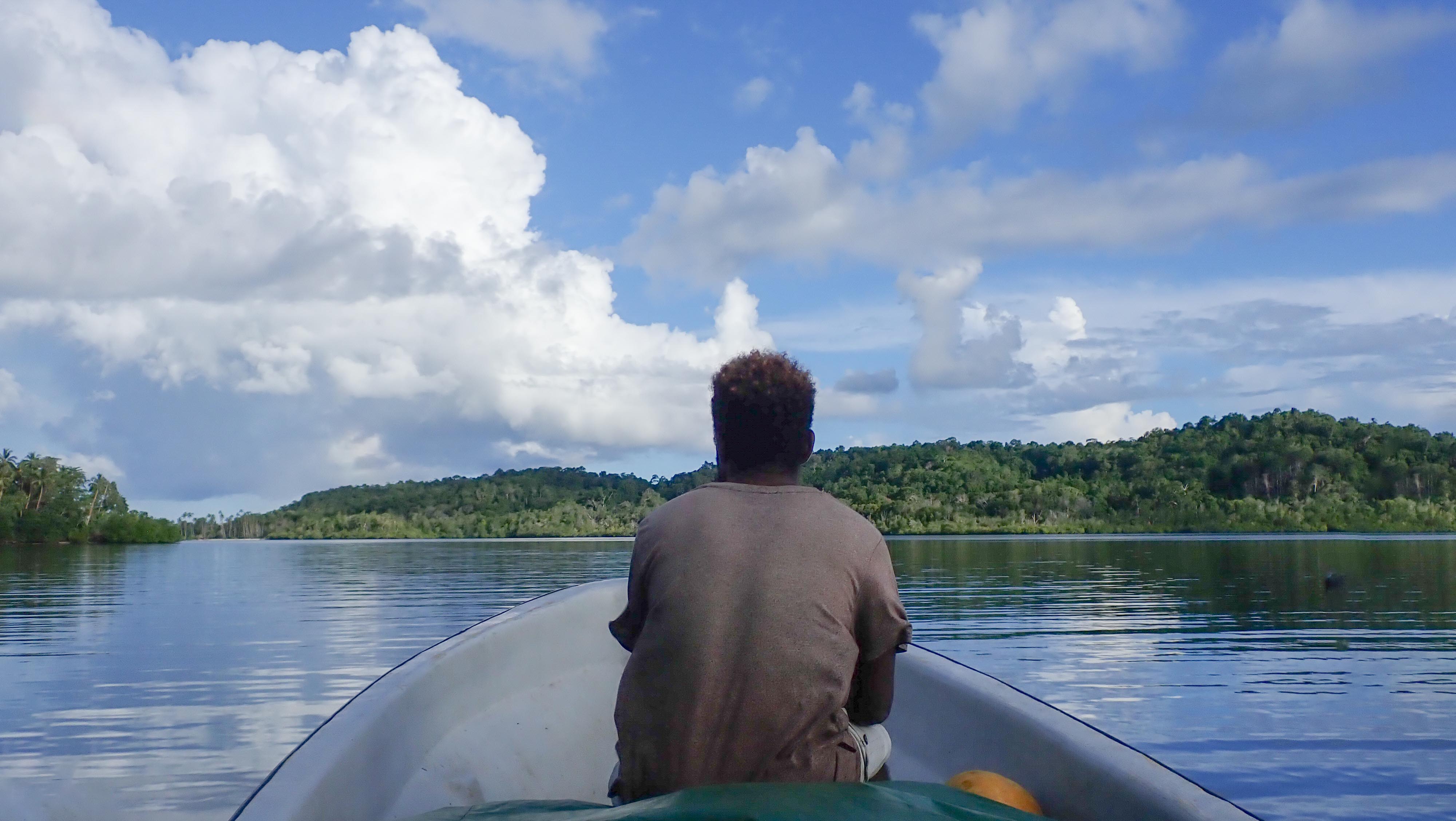 New ACIAR-funded research in the Solomon Islands will help coastal communities transform food systems to become more resilient to the impacts of climate change.
Led by the Cawthron Institute, the new $A1.9 million investment will support the Solomon Islands to develop and test processes and tools that can build transformative capacity, triggering a step-change in towards climate ready food systems.
An archipelago of almost 1000 islands, the Solomon Islands is dependent on fishing for food, nutrition, and income security with most of its population living in coastal communities on small islands and atolls. While they are coastal, many communities also have small home gardens and use forests for resources and livelihood activities.
The Pacific Island nation is one of the world's most vulnerable countries to climate change and disasters. Cyclones and storms often strike, causing severe flooding. Drought is also a serious threat. With over 80% of the population living in low-lying coastal areas, storm surges, king tides and sea level rise present significant challenges.
The devastating impacts of the adverse climate effects continue to constitute a major barrier to achieving sustainable development and viable food production goals for the Pacific, including the Solomon Islands.
Adverse climate effects have impacted not only land crops but other sources of vital food, such as coastal fisheries, The impacts of climate change and population growth is projected to lead to the collapse of coastal livelihoods currently dependent on coral reef-based fish and nearshore fish throughout the Solomon Islands.
A negative outlook is projected for the fisheries sector in the Solomon Islands, with potential reductions in the maximum catch potential of over 50%, representing a major threat to dietary health in poorer communities, national food security and national income.
Prior research has indicated that new pathways are needed for fisheries – to develop alternative livelihoods and increase collaboration among communities, governments and potential commercial investors. However, there is a need for more tools and processes to address the social and technical barriers and opportunities for the transformation of food systems which can catalyse change.
Funded through the ACIAR Climate Change Research Program, the new 3-year project will be implemented by the Cawthron Institute in partnership with the Pacific Community (SPC), the Worldwide Fund for Nature-Solomon Islands (WWF-SI), CSIRO, and the University of Technology Sydney.
Project leader Dr James Butler from the Cawthron Institute explained that the project is being piloted in Sagheraghi, Western Province of the Solomon Islands because it represents a typical coastal community dependent on coastal fisheries and agriculture.
'Oceanic and coastal fisheries play an essential role in jobs and livelihoods in communities across the Solomon Islands while also ensuring food security, good nutrition and healthy diets in remote areas,' said Dr Butler.
'These fisheries depend on healthy ecosystems and habitats but climate change, pressures from population growth and limited management can put these vital resources at risk.
'The project aims to work with community leaders and the local government in Sagheragi, including researchers, non-governmental organisations and other key decision-makers to construct and begin implementing transformation pathways – plans for staged actions by many actors to create significant change.
'We aim to scale up enabling governance in this area while promoting and applying traditional knowledge and empowering women and youth to expand sources of livelihoods,' added Dr Butler.
Earlier this year, the project held its first inception meeting with key stakeholders and community members in Sagheraghi, facilitated by WWF-SI.
'The inception meeting is crucial to the project's success as it allowed our researchers, partners, the fishing community, and national and regional policy makers to establish a project governance structure to co-design and steer the research. Mutual understandings about the concepts of transformation, food systems and pathways in both scientific and traditional knowledge terms were discussed,' said Dr Butler.
'This project will draw on the knowledge and values of local communities coupled with food systems concepts in order to identify and trial potentially transformative changes in production and waste systems.
'Some examples are the possible use of mariculture of clams and sea grapes, aquaponics systems that include insect-based fish feeds or using biogas digesters at scale to turn animal manure into improved organic fertilisers.'
Dr Butler added that options would be chosen and trialled based on community choices.
'This is key to the project's success for the community to take ownership and build their capacity to understand transformational food system change,' said Dr Butler.
ACIAR Research Program Manager for Climate Change, Dr Veronica Doerr, said that community ownership and capacity to drive change is central to this project's transformational nature.
'Transformation isn't just about the outcome of new production systems. It's just as much about the journey – about how decisions are made to respond to climate change and how those can be locally owned based on inspiring visions for the future despite the challenging changes communities experience,' said Dr Doerr.
'Climate change is a cross-sectoral challenge impacting every sector in food systems, from healthy soils, livestock and crops to fisheries production. This project is unique as it combines scientific research with traditional knowledge of the fishing communities to develop inspiring yet realistic visions and seek transformative change.
'Transformative change in food systems occurs not only from a research perspective or findings but with a wide range of stakeholders such as communities, consumers, NGOs, and local government and ministries, and ACIAR is proud to support this project.'   
Future plans for the project included the establishment of a network of knowledge brokers among the community and local partners who can maintain the transformation process after the project's conclusion. The project will also be piloted in Kiribati later in the year.
Learn more about the project via the ACIAR website.