Date released
08 March 2022
Regardless of where you look across the ACIAR network – it could be on a banana plantation in Fiji, in the Australian Embassy in Manila or in the Conference Room of ACIAR House – you will find champions of gender equity. ACIAR aims to improve gender equity by giving opportunities to women researchers, generating knowledge on gendered relations and influencing gender equity and inclusivity within partner organisations. This year the United Nations theme for International Women's Day is "Gender equality today for a sustainable tomorrow." We reached out to women across the ACIAR network and them to reflect on what "gender equality for a sustainable future" means to them.
Gender equality is a critical component of the overall ecological system today and into the future
Humera Iqbal – ACIAR Project Manager, University of Veterinary and Animal Sciences, Lahore, Pakistan.
When I was young, I once saw a lorry stopped in my street. It was loaded with men, women and children, each holding luggage and small animals (sheep/hens). These families were displaced from their village due to flood. I could not do anything for them. Over time, I studied agriculture and livestock at university, then worked with farmers across Pakistan. During this time, I have learned that there is a very powerful relationship between people, animals, and their land.
Gender equality is a critical component of the overall ecological system today and into the future. Women in agriculture are underappreciated and are provided little information about farming because most project interventions are targeted to men. This is especially difficult in Pakistan where communication channels to men are much more common and women are heavily burdened with workloads relating to caring for children, households and animals. Women are half of the population, and it is unfair and nonsensical to deprive them of access to knowledge and resources.
I'm so proud and happy to be part of a wonderful research project which aligns with my passion to support farmers, especially women, to learn how to make their dairy farms more efficient and in doing so, more sustainable for the future.
Image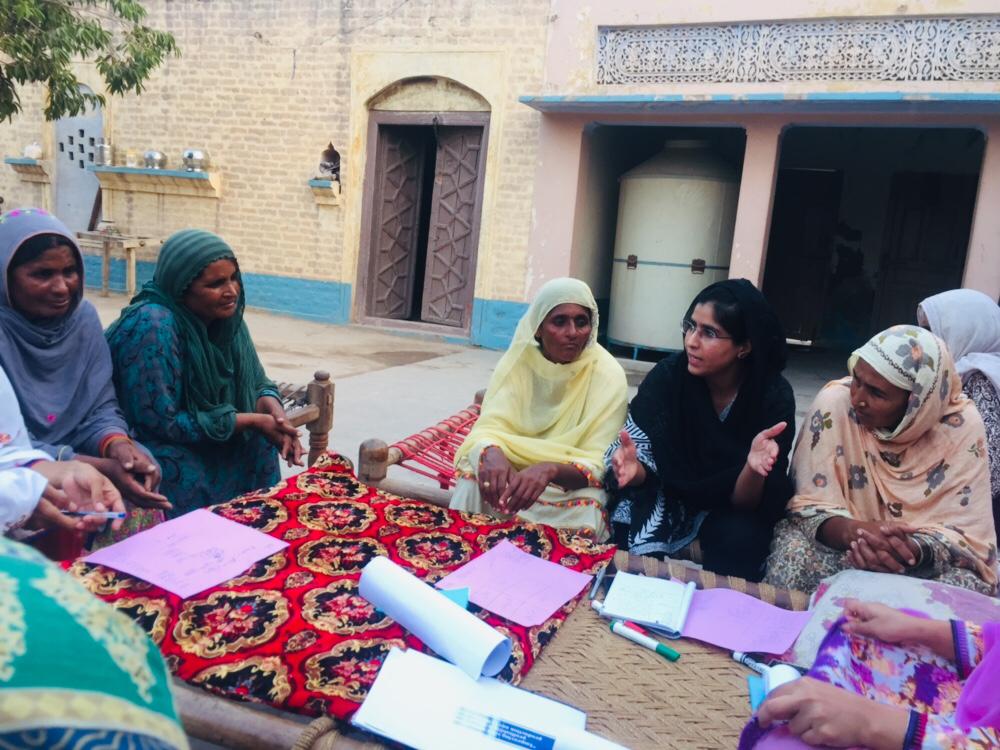 Equality is so much more than just gender
Image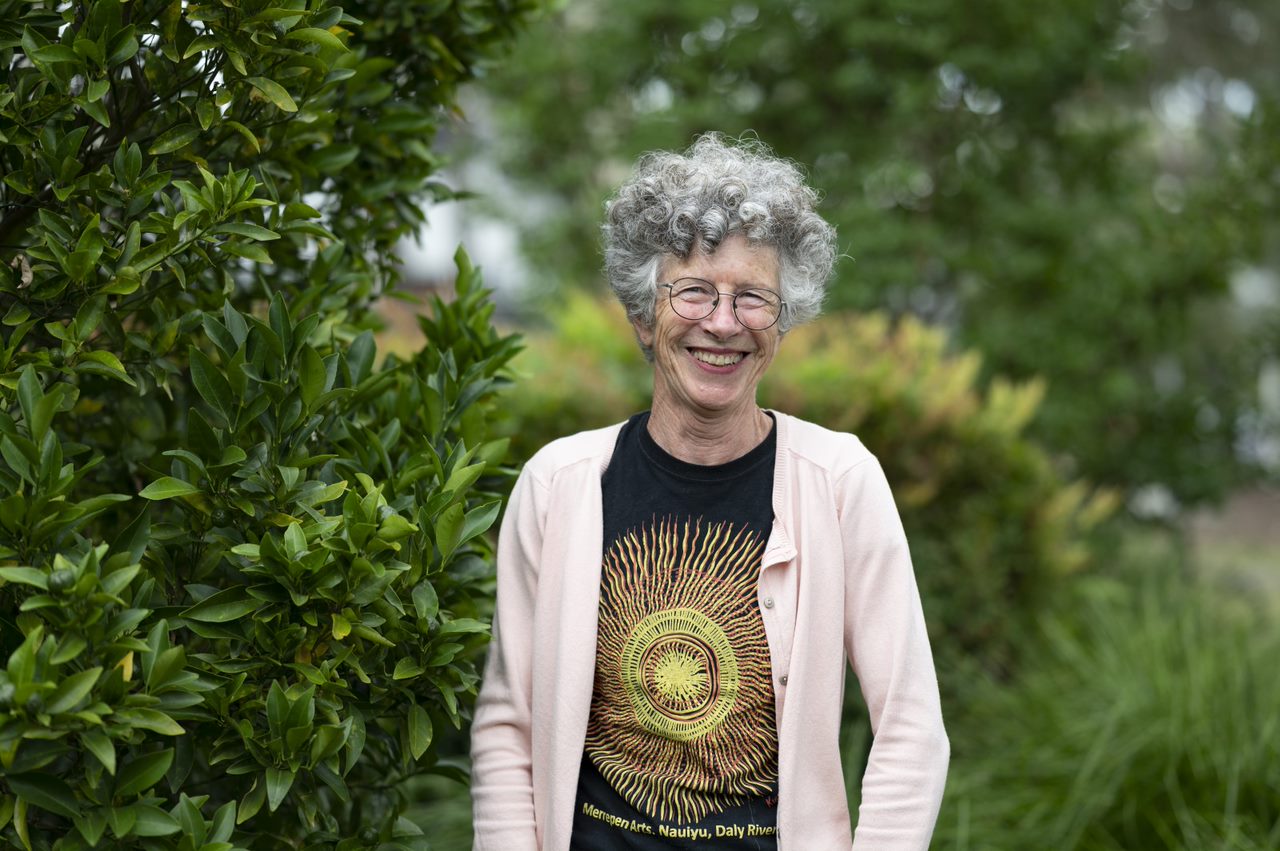 Catherine Hanley – ACIAR Project Officer, Research Programs, Canberra, Australia.
One of the most important things when it comes to equality is to not make an assumption about the mould that women should try to fit. It's about having a holistic approach to people. Your work life is not the whole of your life, it's just an aspect and so success can look like many things to different people – it may not always look like "climbing the ladder". There are other elements that may be more significant to the individual. There is often a gap in foundational people having their story told or being highlighted because it may not be reflected as an "entertaining" or "glamourous" story. However, foundational and infrastructural type tasks are the backbone of most- if not all of the institutions I have worked at. This solid base requires people that are willing to do this work with deep understanding of processes. This is often shouldered by women. Nearly every administrative job that I've had in various institutions have displayed these tendencies to be women-led. They often do not get the headliner roles, often not wanting them!  In the end, equality is so much more than just gender and I look forward to the progress we will continue to make.
Access to professional and economic opportunities
Ms Janine Villamor – Research Associate, Guiuan Development Foundation, Inc, Eastern Samar, Philippines.
Efforts towards gender equality and eliminating discrimination against women have achieved significant progress over the years. For me, equality is not about physiological differences or leveling with men, but more on access to professional and economic opportunities. I have four brothers and I am the only daughter. Despite living in a male-dominated family, I consider myself privileged because my parents strived to give all of us equal opportunities.   
I work for the Guiuan Development Foundation, Inc., a women-led NGO based in Eastern Samar, Philippines. For the past six years I have been involved in the ACIAR-funded community-based sea cucumber ranching project, where we focus on bridging the gap between science, community, and policy for sustainability. My mentor, who is a retired professor, Margarita de la Cruz, has instilled to us that as scientists, our research should always be about trying to generate and disseminate knowledge that can improve the lives of the people. Despite being young, the community has seen our value as women leaders and are supportive of our efforts. In our areas of operation, women taking the lead is slowly becoming the norm. Even though none of us can do everything, each of us can do something. 
Image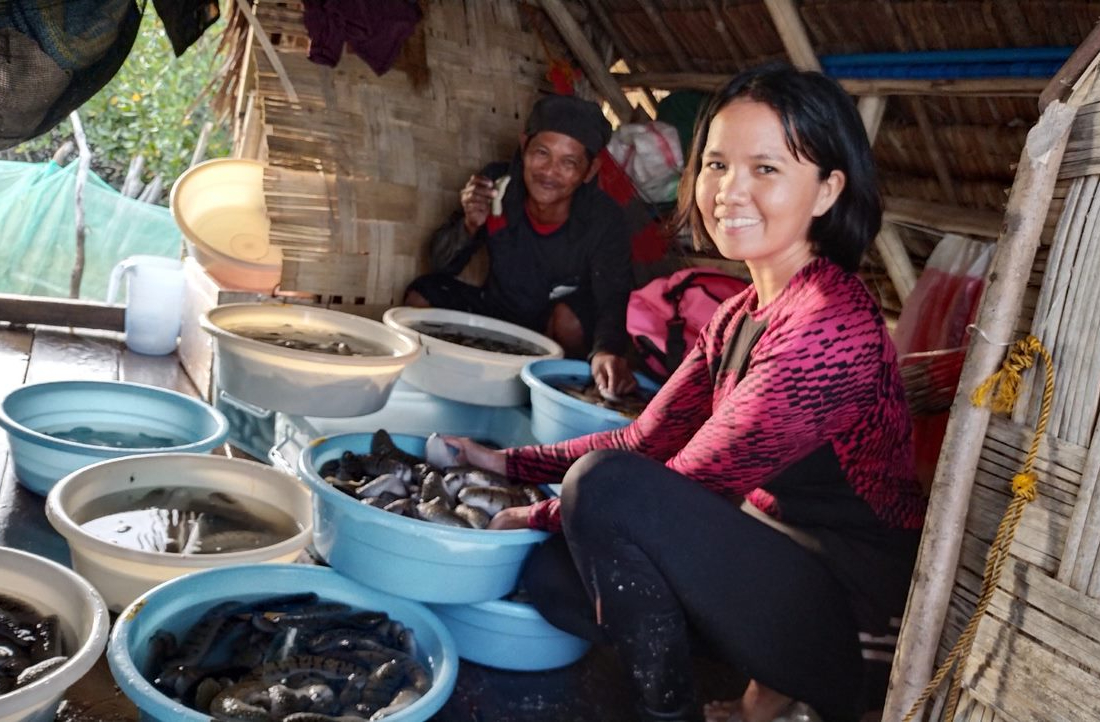 Accept change and maintain change through 'doing it'
Image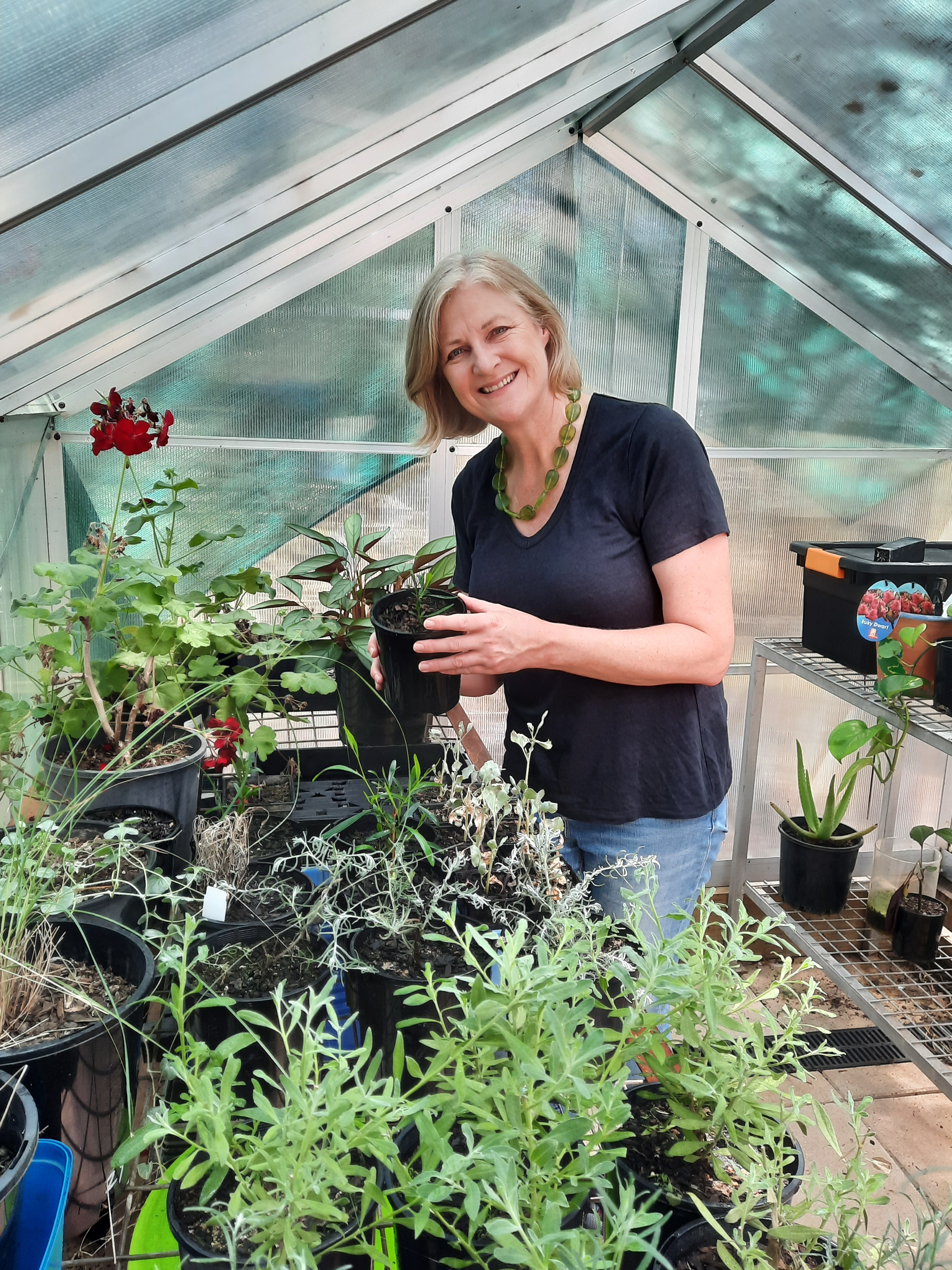 Lucy Kealey – ACIAR Publications Manager, Outreach and Capacity Building, Canberra, Australia.
Gender equality depends on people who are prepared to take a stand and facilitate change. But ongoing and meaningful equality needs people (women and men) to accept change and maintain change through 'doing it'. Be it the family farm, local government, a global organisation or a sustainable world, we cannot be successful as a society if only half the population has a voice. 
Launching into a career in agriculture was a likely step for a farm girl like me. Through school, we were very much encouraged to study maths and science. We were mentored by women of the generation before us to 'be whatever you want'.  
When I started working in agriculture, as a soil acidity extension officer, the gender ratio was well below 50:50. It was the same when I worked in the fertiliser industry as an agronomist and managed an agent network across southern NSW. But importantly, women in agriculture were accepted, respected and supported – we were part of change for the better. 
International Women's Day is wonderful opportunity to recognise that equality and sustainability take many forms and paths. Both require change from the highest levels of society, but both also depend on people living it – at home, at work and in their communities. 
Acknowledging and celebrating every woman's milestone
Ms Elizabeth Gomez – Researcher, University of the Philippines Marine Science Institute, Bolinao, Pangasinan, Philippines.
In my work life "Gender equality today for a sustainable tomorrow" means acknowledging and celebrating every woman's milestone in pursuit of this career in research through their valuable contributions for society's development. It signifies the role and effort of women in science and research as a whole.  
My work in reef restoration aims to contribute to the enhancement of food security and reduction of rural poverty. Yes it maybe in an indirect manner but by restoring reefs, we also enhance the resources the coral reefs can provide, both ecological and economic, such as increase of fish population for food as well as tourism which can be an alternative employment to coastal inhabitants.   
I think the current challenges of women in research is the access for opportunities (i.e. funding, grants, publications) and holding senior positions in organisations. More importantly, it is also a challenge for us to empower more women to be involved in research to promote sustainability and development through engaging in research.   
Image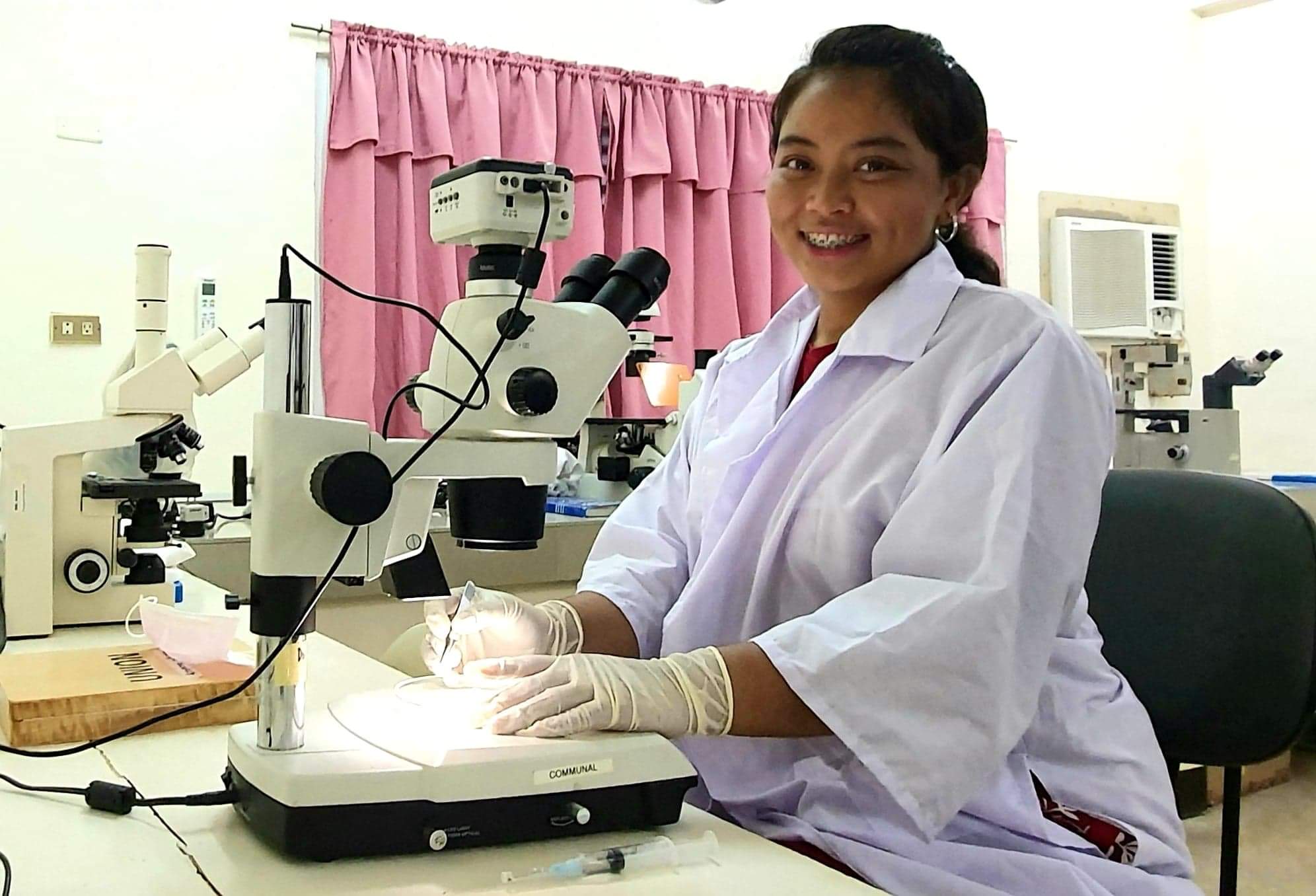 Gender equality is a basic human right
Image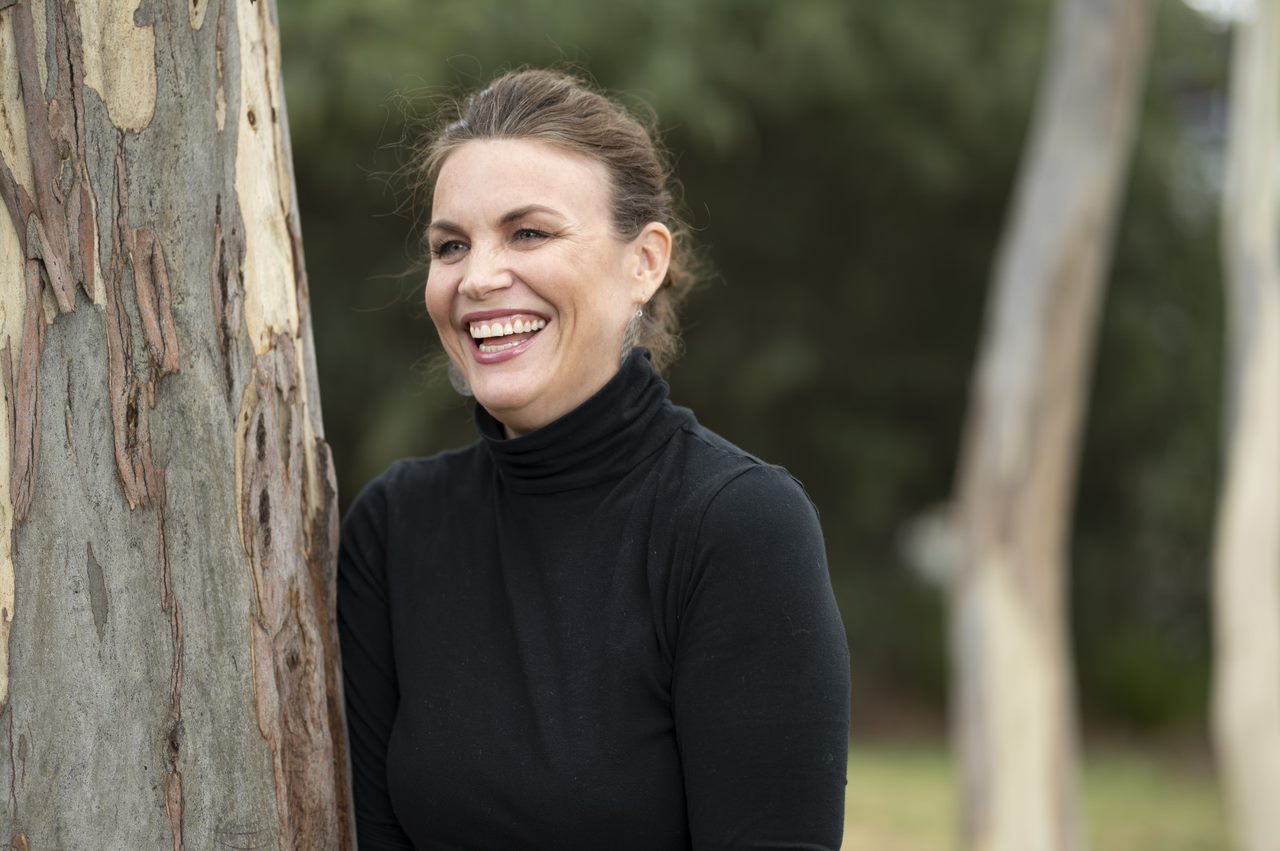 Sarah Bourne – ACIAR Program Support Officer, Soil and Land Management Program, Canberra, Australia.
I can make a positive change towards a better future for gender equality by ensuring that my own children are not only learning inclusivity but also demonstrating it in their everyday interactions with their friends and peers – making it a 'new norm'. Gender equality is a basic human right, and to know that not everyone has the same opportunities, choices and responsibilities, without preconceived ideas and discrimination, is something that concerns me greatly. If I can provide guidance and a healthy environment to my children that allows them to understand and promote gender equality, I believe through their attitudes, concepts, and values, it will have a positive impact on their lives and the lives of others. We are still a long way from gender equality, but I want to be a role model to my children to help them to make a change. Equal representation is essential to mend the gaps that already exist in society.
Everyone needs to act quickly to achieve gender equality
Dr Niken Sakuntaladewi – ACIAR Project Leader, Indonesia.
Every human being is born with various potentials and extraordinary abilities to complement each other. This great potential will emerge and have a maximum impact on the sustainability of life on earth, now and in the future, if we are all given the same opportunity to develop and actualise its potential. Everyone needs to act quickly to achieve gender equality and we will all feel the positive impacts.
Peatlands are small in size, but have a very important role for survival on earth. The important role of peat, whether we realise it or not, is often underappreciated, so that many are damaged and cause a lot of losses. Now peatland restoration is a must. Successful restoration requires the involvement of women. The skills of women from the village of Tumbang Nusa, one of the research villages of the ACIAR project 'Improving Community Fire Management and Peatland Restoration in Indonesia' in collaboration with the Indonesian Government and the Australian Government, have resulted in hundreds of thousands of healthy seedlings for restoring peatlands. They select good seeds, sow, plant in polybags, and take care of the seedling so that they grow well and are ready to be planted. Their knowledge, skills and patience can save peatlands. Their hope is not grandiose 'plant our seedlings well and take care of them with love'.
Image
It's about equipping people and building them up
Image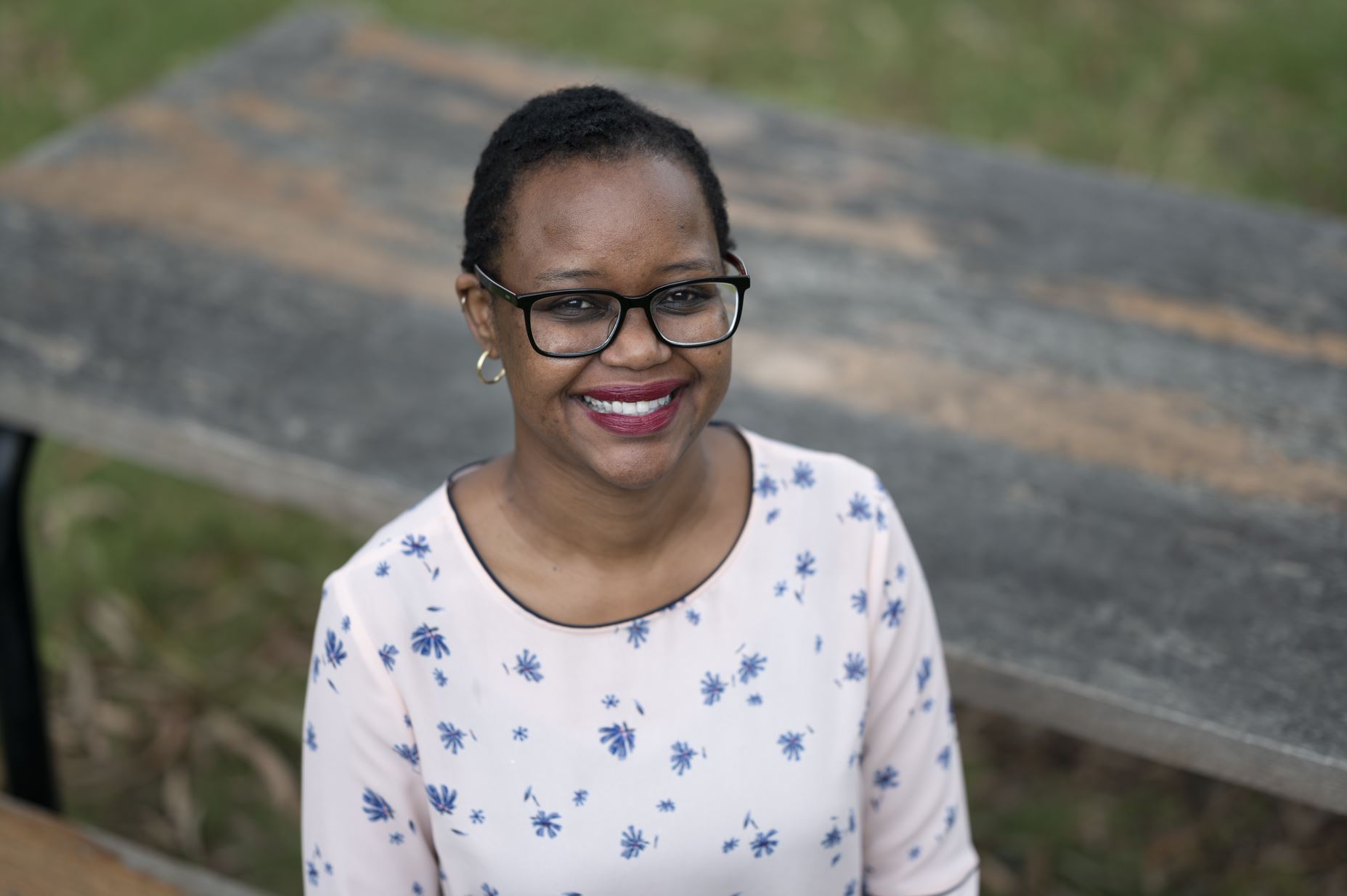 Jackie Mbonzi – ACIAR Executive Assistant to CEO & General Manager, Outreach and Capacity Building, Canberra, Australia.
Equality is about providing equal opportunities to everyone whilst considering respective circumstances - so what might be required for one might be different for another. Just because we are equal, does not mean that all of our needs are met, needs differ. It's about equipping each other and equipping people from where they are at and building them up, noting that not everyone starts at the same level. It's not about tokenism or ticking a box. It's about identifying what needs to be achieved and then what is needed to equip someone. What are the achievements and goals that individuals are striving for and how can we help them achieve that? Support systems need to be in place for when people arrive at that destination too. So that people have a good experience when they do achieve their goals so those goals are sustainable and have longevity. We have come a long way over the generations, we have a lot to celebrate, but a long way to go. So I'm excited about the awareness and the willingness to talk about these issues, it's encouraging.
Balance between women and men
Ms Sambath Sonnthida – Cambodian Agricultural Research and Development Institute.
In my view, gender equality refers to the balance between women and men. It is important to utilise the strengths of both genders to maximise outcomes. Women and men often have different life experiences, so they can have different ways of thinking.
Collaborations can create more inclusive outcomes when there is a greater diversity of ideas. Sometimes support and encouragement are needed, and this is one of the challenges of achieving gender equality.
I believe the key to building equality is the understanding that each individual brings benefits to the group. When we find balance without gender discrimination today, we can achieve a sustainable tomorrow. 
Image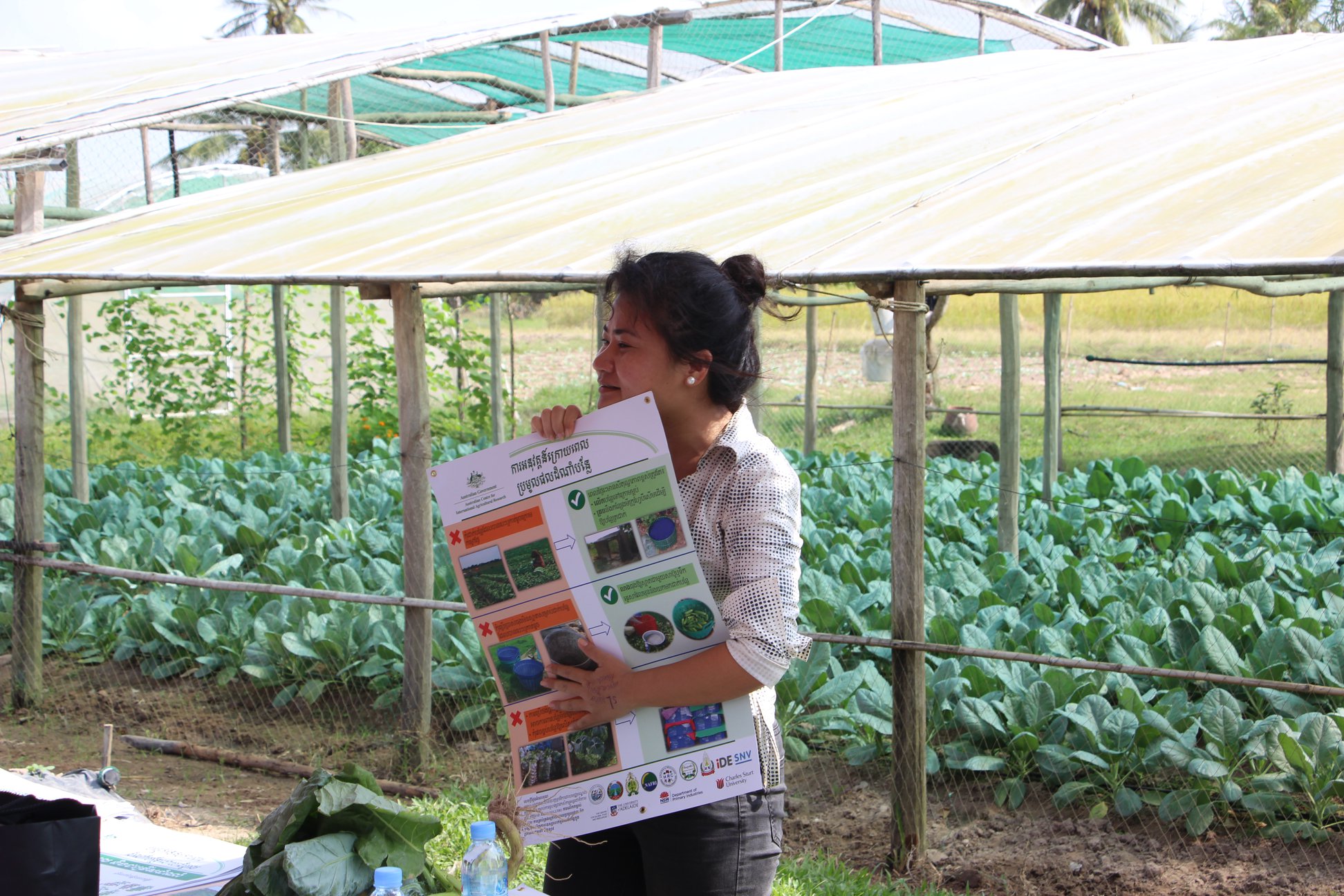 Step back, reflect, change our minds, change our practices, and change our systems
Image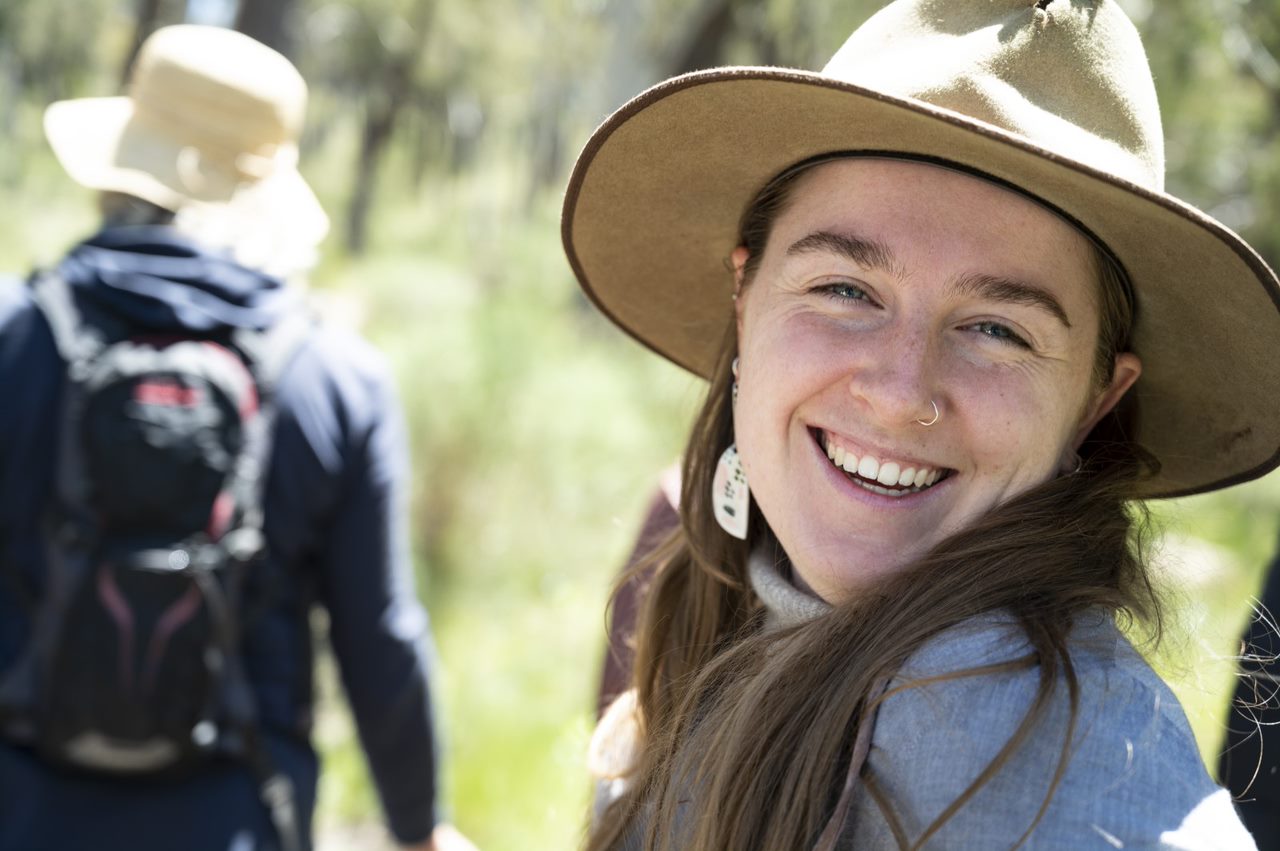 Ruby Annand-Jones – ACIAR Research Officer, Fisheries & Impact Evaluation, Canberra, Australia.
To me, equality is the idea that every human is considered valuable and has equal opportunity and rights. This sounds simple when taken out of the context and the structural systems we live with today. Equality means more than that. It means stopping and taking the time to reflect on your own privilege; reflecting on how the current systems are set up in a way that perhaps you don't even see the extra benefits you glean from them, benefits that others consistently miss out on, intentionally, structurally. To me, equality means questioning who these systems were set up by and who they were set up to benefit. 
This often plays out in the concept of 'merit'. This word gets thrown around a lot (most often by those who are most privileged) when certain interventions are set up to shift systems and address inequality, such as gender quotas. Rhetoric's such as 'Why can't we just hire 'the best person' for the job?' and satisfying quotas to 'return to merit-based hiring'. This leads me to question the true definition of merit. Who defines what is deemed valuable in these contexts? Historically, we have valued what the most privileged people have to offer, and this has informed our perceptions of merit. Without critical reflection on our own unconscious bias and the flaws in our systems, views like this persist and inequality persists too. So, to me equality means we have to step back, reflect, change our minds, change our practices, and change our systems so that those who historically weren't a part of defining what is valuable can have a seat at the table.
The roles and responsibilities of all human beings
Dr Deepa Roy, Assistant Professor, Department of Agricultural Extension, Uttar Banga Krishi Vishwavidyalaya, West Bengal, India.
The theme for International Women's Day, "Equality today for a sustainable tomorrow" highlights the roles and responsibilities of all human beings, irrespective of their biological identity, to build a sustainable future for our next generation. Equal access to all productive resources and equal opportunities in decision-making is essential to attain sustainable development.
Sustainable development goal (SDG 5) aims to "achieve gender equality and empower all women and girls". Empowering women refers to providing the necessary rights and responsibilities to make them self-reliant. But it is saddening that - for most part - equality is not maintained. If we split Indian agri-workforce in two: on one side is cultivators and on the other is labourers. Where do our women farmers fit? There is not even a clear definition of "women farmers." Are they cultivators? The answer is 'no,' as in most cases, they do not own land. They mostly work as field labourers and receive a lower wage rate or don't receive a wage at all. There is a need to integrate gender equality, women's empowerment and gender budget to bridge the wage gap. As stated by the Food and Agriculture Organization (FAO), 'if women had the same access to productive resources as men, agricultural yields would grow by 20-30 per cent'. So to ensure the sustainability of agricultural development, we need to assure equal access to opportunities and resources to all, gender-sensitive policies and programs on gender-awareness. I am happy to share that - through the projects funded by ACIAR - we are at a better place than before. We have been successful in increasing gender awareness. In many areas, women are now taking leadership in decision-making roles and participating as self-employed entrepreneurs in agriculture and allied sectors. So equality must be our prime concern if we really want sustainable development economically, politically, or socially.
Image